In November two NRK journalists in Qatar were arrested for trespassing. But was that a diversion to hide the real reason: to prevent the publication of an interview NRK did with Head of Qatar 2022's Supreme Committee Hassan Al-Thawadi about Abdullah Ibhais just prior to their arrest?

By Håvard Melnæs
The preparation for the eight days they were supposed to spend in Qatar in November began in March. Back then journalist Halvor Ekeland and photographer Lokman Ghorbani started planning their first trip to Qatar, a country unknown to many before 2 December 2010 when it was awarded the right to host the World Cup 2022. But since that day, things have changed dramatically for the oil and gas-rich absolute monarchy.

The NRK team arrived in Doha on Sunday 13 November. On Monday morning they had an interview appointment with whistleblower Abdullah Ibhais, the former media manager at World Cup organisers Supreme Committee for Delivery and Legacy (SC), who, earlier in 2021, had been sentenced to five years in prison, in a trial where no evidence against the accused had been produced. 
As Josimar reported earlier, Abdullah Ibhais was arrested following heated discussions on the SC's Crisis Comms group on WhatsApp, where he stood up for striking migrant workers. Workers who hadn't been paid for months, workers who were starving and without their ID, including workers who were involved in SC's stadiums projects. While Hassan Al-Thawadi, the secretary general of the SC, wanted his media team to "put a spin on it" and communicate that this strike was not SC related, Abdullah Ibhais argued against this approach because SC workers were indeed involved. Following the discussions, Ibhais was soon marginalised within the SC and a few weeks later he was arrested, following an internal investigation into a tender process, in the offices of the SC at the Al Bidda Tower. 13 days after the publication of our article, SC hired the Norwegian law firm Simonsen, Vogt, Wiig, claiming our article was defamatory in nature and in violation of several laws. Two weeks ago Josimar was informed that the law firm no longer represented the SC. 
The first arrest
Abdullah Ibhais was free on bail pending his appeal. In the wee hours of that Monday, just hours before his interview with NRK, Abdullah Ibhais texted Josimar and said police had come to his house and were about to arrest him. He believed the reason for his arrest was his interview appointment. No official reason for his arrest has been given by Qatari authorities. In prison, Abdullah Ibhais immediately started a hunger strike.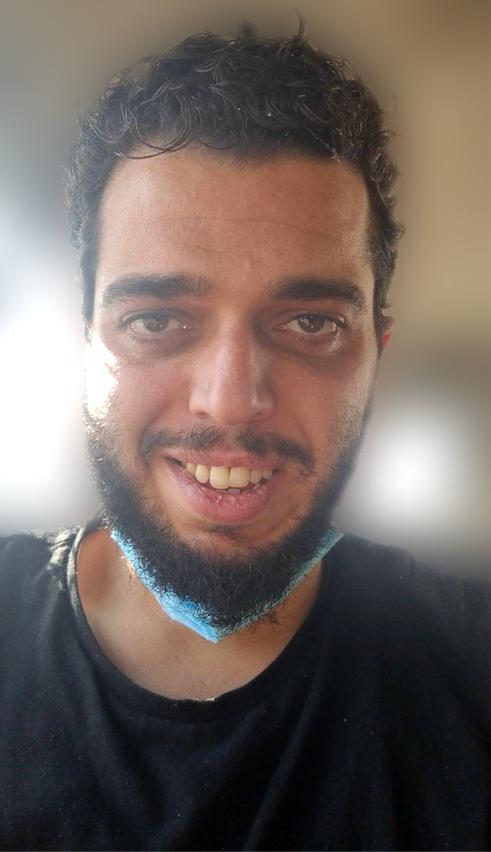 In a mini-documentary aired in December by Danish state broadcaster DR, journalist Halvor Ekeland said that "maybe it was our fault he got arrested. Not a good feeling on our first day in Doha."
The NRK team had planned to cover different sides of Qatar. They had several appointments with Qatari officials; they would cover the One Year To Go-happenings, where SC ambassadors like David Beckham, Samuel Eto'o and Peter Schmeichel would grace the events with their presence.
They also planned to talk to those belonging to the vast majority of the population in Qatar, the migrant workers.

On Wednesday 17 November they went to the Industrial Area, a short drive from the glamourous high rises in West Bay. Here they spent a couple of hours talking to migrant workers living under dire conditions.
The next few days were fully booked with official programmes. On Sunday 22 November they would be present at the One Year To Go ceremony, where Fifa president Gianni Infantino said: "I've been involved in the organisation of sports events for the past few decades and I've never witnessed anything like what is happening here.(…) The experience for the fans will be great."
In August, Amnesty released a report that documented that at least 15 000 migrant workers had died since Qatar was awarded the World Cup hosting rights in 2010.
The second arrest
Late that Sunday, after the ceremony ended around 21:30, the NRK team got a surprise message from the SC. They had tried for months, but now they got confirmation: They would get to interview Hassan Al-Thawadi that very same night.

Halvor Ekeland was happy, he thought it was a scoop.
After spending nearly an hour with Al-Thawadi, he and photographer Lokman Ghorbani headed back to their hotel. It was past midnight, they were tired and they had to get up in just a few hours to catch the red eye to Oslo. But they were happy about the interview with Hassan Al-Thawadi and they had asked him several questions about his former employee, the imprisoned Abdullah Ibhais.
When they got out of the car outside their hotel, four men dressed in thobes introduced themselves as police officers. They were arrested on the spot, their camera equipment, computers and phones were confiscated and they would spend the next 32 hours in prison.
They flew back to Norway on Wednesday 24 November and on the same day a spokesperson for the Qatari government said: "An NRK crew were taken into custody in the early hours of 22 November for trespassing on private property and filming without a permit. The authorities arrested the crew in their hotel after responding to a complaint made by the owner of the private property on which the crew had illegally accessed.
"As in almost every country, trespassing is a violation of Qatari law, which the journalists were fully aware of before entering the area. The team had been given permission to film wherever they wanted in Qatar. They received all the permits they requested before arrival. However, those freedoms are not above the law, which the team deliberately violated ".
At this point, Abdullah Ibhais was in a cell measuring five by two metres with 19 other prisoners. Every evening a cellmate was allowed to order takeout from restaurants in Doha. When his food arrived, he would move to sit in front of Abdullah Ibhais, looking him in the eyes while slowly eating and enjoying his meal. Abdullah Ibhais had now been on hunger strike for eight days.
When Ekeland and Ghorbani got back to Norway, NRK – which is also holds rights to televise the 2022 World Cup – reacted with statements of disbelief, but they didn't, at least not officially, question the Qatari version that their team were arrested for trespassing. Instead they apparently went along with it, even publishing a piece where they claimed they had been arrested for filming 32 seconds in the Industrial Area. A recording that occurred five days before the arrest.
"We note the statement by the State Communications Agency in Qatar, which states that the team deliberately defied the law by infringing on private property before they were released without charge," Fifa said in a statement.
Press: Delete
But was the NRK team arrested for trespassing, or was this a deliberate diversion from the Qatari government?
A few days after the NRK arrest, Josimar was told that the real reason for the arrest was not trespassing, but their interview with de facto World Cup boss Hassan Al-Thawadi. Or rather: their questions about Abdullah Ibhais.
Our sources also told us that the interview with Al-Thawadi had been deleted by the police shortly after they had confiscated the NRK equipment.
Josimar sent questions to the SC's media departement, asking them:
Why did the police delete the interview Norwegian broadcaster NRK did with Hassan Al-Thawadi?
Will the SC/Mr Hassan Al-Thawadi make a formal complaint to the police for doing this?
Did Mr Hassan Al-Thawadi instruct the police to delete this interview?
Eleven days later we finally got an answer. It read:
"Our Secretary General had a 45-minute interview with Halvor Ekeland from NRK. Our request to Mr Ekeland was that the full interview be shown on NRK. Neither the SC, nor the Secretary General made any request for this interview to be deleted. In fact, our request with NRK was to have the interview broadcast in its entirety and remains our wish."
We sent several questions to Egil Sundvor, NRK's sports editor, on 9 December who replied that "As you are aware there are both internal and journalistic processes ongoing… and that its not natural for us to comment on internal matters…"
When Josimar asked why they hadn't made public the fact that the NRK interview with Hassan Al-Thawadi was deleted, Egil Sundvor replied:
«We have yet to receive our equipment … and don't know if it's deleted. We neither have any signals that it is in fact deleted as of now.»
But it was indeed deleted, a fact that NRK themselves published in an article seven days after Josimar contacted them. The Qatari police had deleted everything on the memory sticks carried by the NRK team.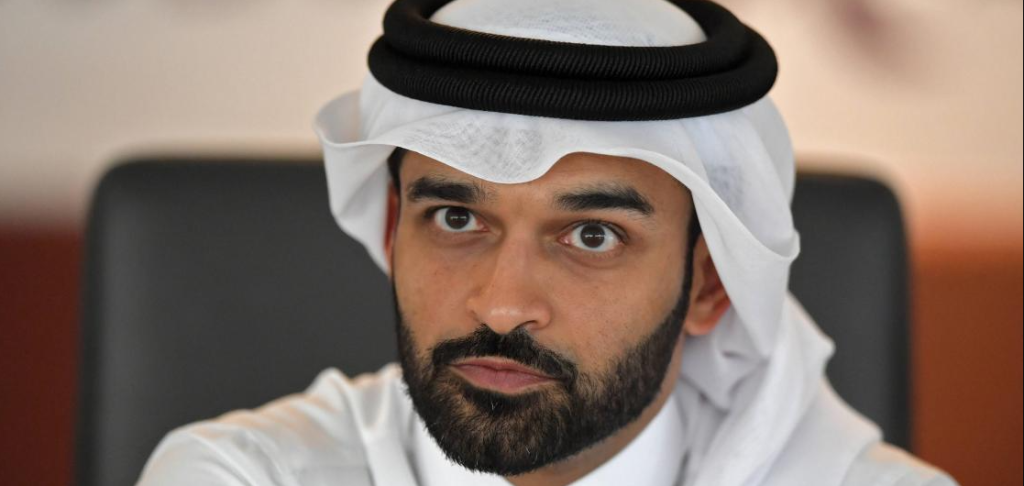 Less than 30 seconds
On 15 December Abdullah Ibhais was scheduled to have his day in court. It was time for his appeal and Josimar was in the courthouse located in Lusail, a short distance from Lusail Iconic Stadium where the final of the World Cup will be played next year. His wife and a couple of his friends were present. But Abdullah Ibhais wasn't allowed by the judge to appear in his own trial. The reason the judge gave was that there "were too many defendants in his court that day and they hadn't room for everybody." 
Neither was Abdullah Ibhais' lawyer given an opportunity to defend his client. The judge just read out his verdict. Abdullah Ibhais was sentenced to a prison term of three years. The whole sequence was over before it ever began. Later that day his former employer SC made a statement (read full statement HERE), where they said:

"Considering the seriousness of the evidence presented to the SC, the internal investigation committee recommended that the case should be passed on to the relevant public authorities for further investigation. At this stage, having followed the correct procedures, the SC's involvement in the case ended.
These sentences stand in stark contrast to what was said during Abdullah Ibhais court case in April. Then the person responsible for the internal investigation into the tender process, Khalid Ghanem Al-Kubaisi, Head of Advisory and Special Projects at SC, told the judge it was the secretary general, Hassan Al-Thawadi, who had initiated the internal investigation. And when asked this specific question from the judge:
"Did you reach a conclusion from your work that the accused committed any of the crimes?"
Khalid Ghanem Al-Kubaisi answer was "no".
Abdullah Ibhais remains in jail and on the day of his verdict, he ended his 30 days long hunger strike after repeated appeals from his family. He has been moved to a different prison where conditions are "like hell" according to his family. They also say that the verdict has yet to be published on the Qatar Courts System. Which suggests that the verdict was announced in court, but its legal justification is being made up, according to Abdullah Ibhais' family.