On the morning of Sunday 7 November 2021 Josimar received a letter from the Norwegian law firm Simonsen Vogt Wiig representing the Qatar 2022 organising committee (The Supreme Committee for Delivery and Legacy) claiming our article "The trial of Abdullah Ibhais" was defamatory in nature and in violation of several laws.

On Monday 8 November 2021 at 14:00 Josimar answered the letter (see bottom of page).

Misuse of confidential information and personal data – for your urgent attention and action
Advokatfirmaet Simonsen Vogt Wiig AS represents the Qatar Supreme Committee for Delivery and Legacy (hereinafter the "Committee").
The Committee has become aware of the article "The trial of Abdullah Ibhais" written by Håvard Melnæs dated 25 October 2021. The article is currently published online on the website josimarfootball.com/the trial-of-abdullah-ibhais/. The Committee believes the article contains false and defamatory statements, breaches confidentiality obligations and includes handling of personal data in violation of the data protection regulations.
The article concerns the criminal trial of Mr. Abdulla Ibhais, the former Media Manager within Marketing & Communications with the Committee. In the article serious allegations are being put forward against the Committee. We cite from the introduction of the article:
"Was he sentenced to five years in prison on trumped-up charges because he was defending migrant workers in Qatar? And was all this orchestrated by his former employer, The Supreme Committee of Delivery and Legacy, the organisation responsible for the 2022 World Cup?"
These rhetorical questions set the tone for the rest of the article and the following conclusion:
"The communication and the events that followed it – uncovered for the first time here – will confirm the suspicions of many that the primary purpose of Qatar's World Cup organisers has been to protect the country's reputation, no matter the cost to the migrant workers building the tournament or anyone who stands up for their rights."
The Committee strongly disagrees with this untrue and defamatory statement, which is based on excerpts of internal communication taken out of context. The Committee is committed to workers' welfare and has taken important steps to improve previously known labor issues. The communications you have gotten access to cannot reasonably be read as giving rise to the strong and defamatory conclusions in your article.
The Committee agrees that workers' welfare is important and welcomes journalistic work that focuses on this topic. However, journalistic work must be based on facts and adhere to the applicable legal norms including applicable obligations related to confidentiality and privacy as well as the general legal framework for defamatory statements. The Committee has a right to demand defamatory articles removed and could also claim damages for any loss it suffers due to such defamatory publications, which could be substantial.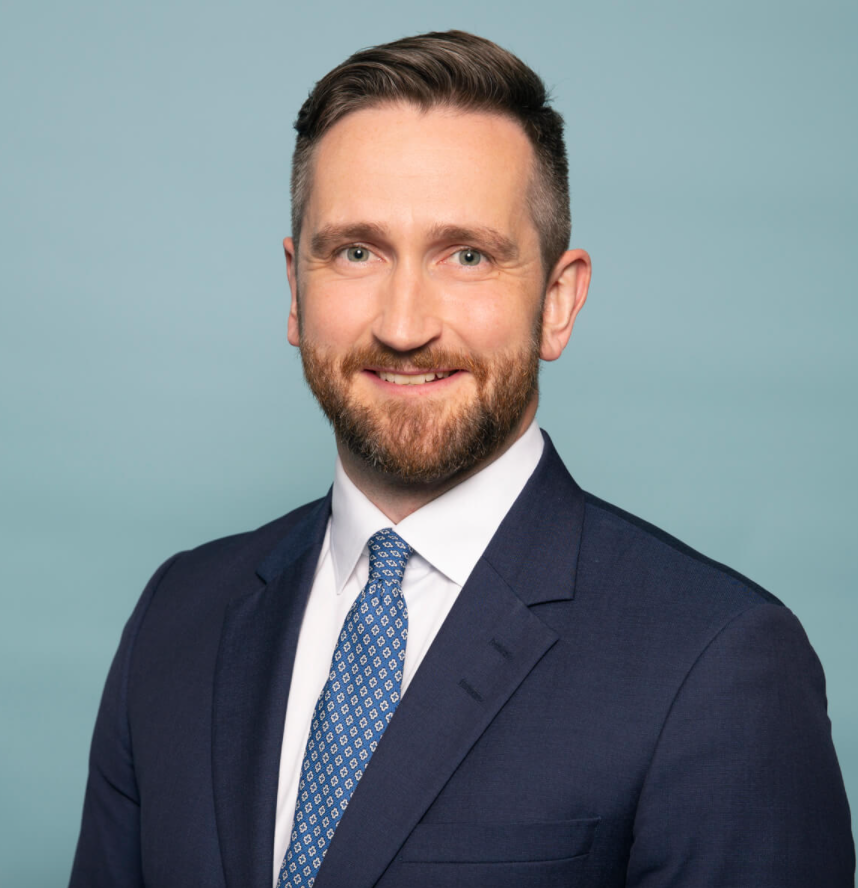 The communication referred to in the article is internal confidential communication on a WhatsApp group and directly between certain Committee members regarding a specific labor issue in 2019, as well as a voice mail. Mr. Ibhais' purpose with sharing such communications is seemingly that he believes it could beneficially affect the trial against him in some way. That attempt is futile, as the Committee cannot affect the trial in any way, and the Committee would urge you not to take part in Mr. Ibhais' futile attempts by sharing false and defamatory statements regarding the Committee.
In addition to the text of the article itself you have also chosen to publish a PDF file with screen shots from said WhatsApp communication and a voice message. This unlawful use of personal data in the form of communication between named individuals goes beyond what is required for any journalistic purposes. You do not have any legitimate basis for handling such personal data and it must be deleted immediately to avoid further breaches of the privacy of the individuals involved. Breaches of the Norwegian privacy legislation, including the GDPR, can give rise to sanctions from the public supervisory authorities as well as claims from the data subjects themselves.
Publishing the PDF file and voice message also constitute misuse of internal and confidential information as the communication is protected by confidentiality agreements between Mr. Ibhais and the Committee. Under Norwegian law, a third party to a contract can be held responsible for such breaches, even though not formally party to the agreement, where that third party improperly contributes to breach of contract between two contracting parties, ref. for instance the Supreme Court decision in Rt. 1997 page 1322. In this case publishing the internal communication in a defamatory and misleading context is an improper contribution to the breach of contract. The Committee has a right under the confidentiality agreement to demand confidential information deleted, and breaches of the confidentiality agreement will give rise to liability for any loss that the Committee suffers.
Even though the Committee is of the view that the article as a whole contains unlawful defamatory statements which could cause serious damage and substantial economic loss, the Committee is willing to let that be if the misuse of confidential information and personal data of its employees is stopped. The Committee urges you to immediately remove from the article the PDF with the WhatsApp communications and the voice message. The Committee reiterates that it welcomes critical journalism, but the inclusion of private and confidential communication between named individuals goes beyond what is necessary for journalistic purposes and is in violation of privacy and confidentiality obligations. This cannot be accepted.
We ask for a confirmation on this within Monday 8 November 2021 at 14:00.
Yours sincerely,
Simonsen Vogt Wiig
Ørjan Salvesen Haukaas
Associate Partner – Lawyer



Josimar's response to Simonsen Vogt Wiig
To Ørjan Salvesen Haukaas and Mona Søyland
First things first, at this point we have no intentions of making any changes to our article.
We confirm that we received your hastily written letter Sunday morning at 09:02, on behalf of your clients The Supreme Committee of the Sharia State of Qatar.
We have included managing partner Mona Søyland in our response, as she, according to your homepage, is the contact person regarding sustainability and social responsibility issues. Your website also states that Simonsen Vogt Wiig for several years has been a supporter of Amnesty International Norge.
We've been in contact with the Supreme Committee (SC) both prior to publishing our article and after publication. On 27 October the SC wrote an email, thanking us for including their statement in full in our article about Abdullah Ibhais.
As you probably are fully aware of, the case of Abdullah Ibhais, was first raised by Amnesty International's sister organisations Human Rights Watch and FairSquare.
See their statement from 5 October here:
https://www.hrw.org/news/2021/10/05/qatar-ensure-fair-trial-ex-qatar-2022-official#
You should read this and ask yourself:
In representing the SC, are you in compliance with your stated social responsibility policy, or are you willing to do whatever it takes to earn a buck or two?
We hope that Simonsen Vogt Wiig have the decency to pause and reflect what the article is about – and what it documents:
Abdullah Ibhais, a father of two, was sentenced to five years in prison on trumped-up charges. There has been very little international scrutiny on Qatar's legal system, but this article by a UN Working Group from 2019 should alarm anyone in favour of a just legal system:
https://www.ohchr.org/EN/NewsEvents/Pages/DisplayNews.aspx?NewsID=25296&LangID=E
Within the SC's Crisis Comms group Abdullah was speaking up on behalf of some of the most vulnerable people in the world. Migrant workers leaving their countries to provide for their families back home – workers who hadn't been paid for months, workers employed by the SC.
Secretary General of SC, Hassan Al-Thawadi, as documented in both the voice message and the WhatsApp thread in the Crisis Comms group, showed little concern for the well-being of the unpaid and starving workers, he was concerned with "the narrative".
As we can hear him say to the members of the Crisis Comms group:
"Put a spin on it."
Abdullah was sentenced to five years in prison, even though no evidence against him was produced in court.
As Michael Page, deputy Middle East director at Human Rights Watch stated: "Qatari authorities appear to have robbed Abdullah Ibhais of his right to a fair trial in proceedings that raise serious concerns about Qatar's justice system."
This should deeply worry any serious law firm.
In the letter on behalf of your client, you write:
"The Committee has become aware…"
As mentioned above, we can document that the SC has been aware of the article two weeks prior to your letter and at no point did the SC make any attempts to complain about the article.
There is no such thing as a free press or freedom of speech in Qatar, but as SVW are aware of, things are different here in Norway.
You write that "the Committee has a right to demand defamatory articles removed and could also claim damages for any loss it suffers due to such defamatory publications which could be substantial."
On which grounds can you state this? Which laws exactly are you referring to here? We acknowledge you are making threats on press freedom on behalf of an autocratic state here in Norway.

The code of ethics of the Norwegian Press 1.4 reads:
"It is the right of the press to carry information on what goes on in society and to uncover and disclose matters, which ought to be subjected to criticism."
We could write a long response to your letter, but, for now, we are going to leave you with a question:
When stating on your website that your law firm is a supporter of Amnesty International, is this purely financial support or does SVW also champion the values that Amnesty International represents?
Best regards
Håvard Melnæs
Editor, Josimar