For decades Youssouf Ahamada Bachirou was one of the most influential and trusted people in football in Comoros. Despite the fact that it was an open secret he sexually abused teenage boys.
By Romain Molina
"Ten years ago, I wrote an email to several local media. I didn't put my name in it but I told my story, I told them what happened…"
Khaled Simba, a former player of Flèche Rapide, a small youth team linked to Elan Club, one of the biggest clubs in Comoros, is taking a break. For more than an hour he's been speaking about his own experience after all these years of silence. 

"I tried to advance in my life to become the man I am today. What happened twenty-two years ago almost cost me my life. It was so close to destroying me forever. It's still hard to tell today. That's why, ten years ago, I wrote this email. Only one person answered me, can you imagine? We talked, he tried to help but nothing happened. At the time, I felt guilty because I thought: 'If I talked before, maybe it could have saved some kids.' That's why I'm talking publicly now. "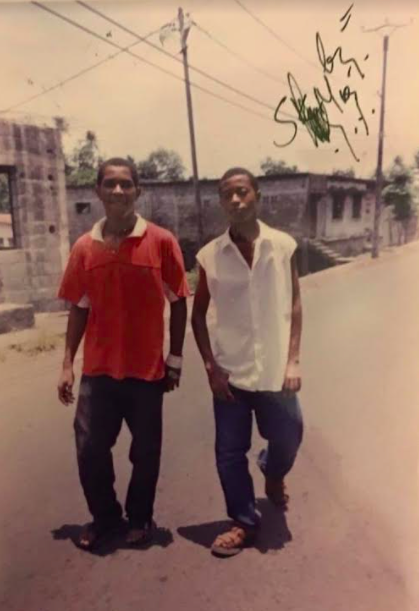 Growing-up in Mitsoudjé, a small town located 15 kilometres away from the capital Moroni, Khaled Simba spent his time between school and sports. "I played basketball and football," he remembers.
"I was a goalkeeper because I wasn't good enough to play elsewhere (laugh)." Quickly, he became the number one goalkeeper for Flèche Rouge during his teenage years under the supervision of his uncle, Youssouf Ahamada Bachirou. "He was my coach. We called him Dakota. It's his nickname."
Youssouf Ahamada Bachirou has been one of the most influential men in football in Comoros for more than 20 years. Auditor and teacher at Université des Comores in his professional life, Youssouf Ahamada Bachirou has been involved in Comorian football since his youth. "He's well-known in Mitsoudjé but also in all of the country," says Elie Djouma, a local journalist for daily newspaper Al-Watwan.
"He coached the two teams in Missoudjé, Elan Club and JACM. He won the Cup in 2006 and the championship in 2011 with Elan. He was also the first Comorian coach to lead a team in the CAF Confederation Cup, in 2006. "
During his decade at Elan, Youssouf Ahamada Bachirou was managing the first-team as well as supervising youth teams, even if they had coaches.
"When I was 14, he was my coach," says Khaled Simba. "And he was most of all a person I trusted."

As his coach but also as a member of his own family, Youssouf Ahamada Bachirou was present during Khaled Simba troubled childhood. "I had a lack of purpose and direction at the time. I needed a coach, I needed that person to help me. He had to give me a bit of an education when I was in total need of it but what he did was the opposite. He took advantage of my weakness, of the difficulties I encountered, of the absence of my parents. That's how he could abuse me. I was an easy target. I used to call him fundi Dakota which means master Dakota."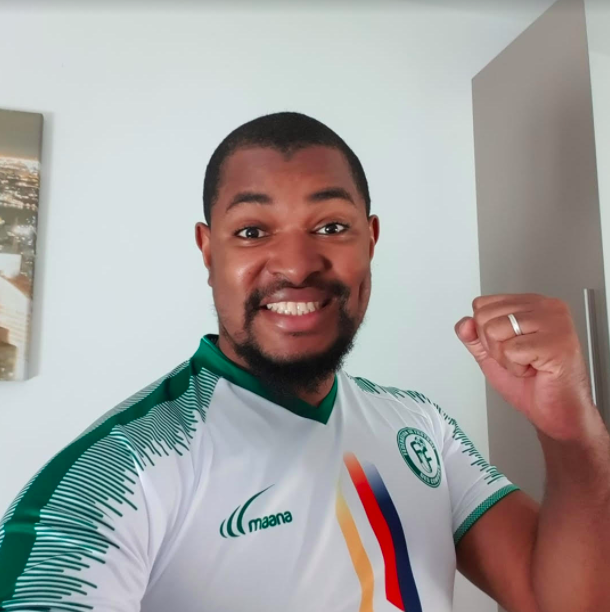 In January and February, Comoros, the fourth smallest country in Africa, played in the AFCON for the first time since being recognised by Fifa in 2005. During the tournament Khaled Simba recorded a Facebook video about the abuse he suffered. "I've chosen maybe the worst time ever," he jokes in reference to Comoros' epic journey in Cameroon.

"But I couldn't stand it anymore. I'm a father now. I want to protect our children because I wasn't the only one abused. When I saw this person was back in coaching with a top-flight club, I said no, no, it's impossible! It's time to talk even if it was twenty years after. Can you imagine? I needed twenty-two years to tell what happened to me."
Soon after the video went public, Youssouf Ahamada Bachirou denied the accusations and was supported by former teammates and fellow coaches. In the local press, several articles also accused Simba of lying. "I knew it would happen. I received threats and they started a campaign of defamation. It's also a social and cultural problem. We have a conservative society. These kinds of topics remain taboo."
«He was kind to me, very kind»
Nevertheless, Simba was contacted by many people touched by his confession, including several other alleged victims of Youssouf Ahamada Bachirou.

"He was brave enough to talk about his own experience, so I thought it was time to tell mine," says Ahmed Radji.

"It happened almost twenty years ago, I was 17 and studied in high school. I met Dakota thanks to mutual friends. At first, we had good times. We made trips in his car in order to see some girls (laughs). He was kind to me, very kind. I had troubles at school and my mother sent me money because I needed to pay for my studies. I didn't have all the money I needed. I spoke to someone who advised me to ask Dakota. I explained that I needed more or less 150 euro to pass my exams. The next day, in the morning, I went to his place and he gave me the money in an envelope. Step by step, we built confidence until one day a friend of mine warned me: 'Be careful. Don't hang out with him, he's a pedophile.'

"I didn't believe it: 'What are you telling me? I've been hanging out with him for three months, I would have known!' At the same time, Dakota had a car accident and a broken arm. The house of his mother burned too. With a mutual friend, we helped him […] One day, Dakota's brother told me he wanted to see me in his hut. I came, Dakota was on the bed. He asked me if everything was OK. I said yes and he started to talk:
'I heard things about me. People were talking badly but you took my defense. I'm glad. You know, many people hate me but you defended me…'

"After two or three sentences, he put his arm on my thigh. I asked him why he was doing it: 'Stop, don't say a word. I like caressing, I like it…'
"At this very moment, in my head, everything fell apart. I was stuck, I couldn't move, my head was elsewhere. I was thinking about what my friend told me. And I realized it was true. He got closer to my penis, he touched it but I got up. Immediately, he jumped on me. He forced me to stay in the bed again, he tried to climb on me but I fought back. It didn't last long because his arm was injured. That's how I could move and open the door. I ran, I ran and never spoke to him again. I was lucky enough to escape but that experience still lives in me today. "
Ahmed and Simba officially launched a complaint for sexual aggression with their lawyer, Mr Moudjahidi Abdoulbastoi.

"The complaints were sent in France to the court of Bobigny and in Comoros to the court of Moroni. We're also in talks with eleven other boys. Four are living in France, seven in Comoros," Abdoulbastoi tells Josimar. 
One other alleged victim who doesn't want to be named after receiving threats spoke to Josimar and recalled his experience when he was only a teenager.

"It was in 2006, I was 12 years old," he started. "Dakota called me and asked me to go to his house because he had to give me something. I didn't really understand but I went. I was young… Sometimes, I blamed myself for it. I was a bit scared but I was in his place. He closed the door and the windows. He told me to sit on the couch. I found it weird that he closed everything but well… I didn't say anything until he started to touch me. He started with my back, my thighs and he was getting closer to my penis. My heart was beating so quickly, I panicked. I told him I had to go to the toilet for a piss. I went there, and I ran as fast as I could to leave."

According to him, Youssouf Ahamada Bachirou was also using football in a way to gain the confidence of the children. "It's his main attribute to abuse boys. How many times has he organised games for young kids? When he did it, all the children were coming. He used it as a leverage because he has an authority and an influence on these boys. He also told them he can help them, so they saw him as the only way to make a career."
According to two high ranking employees of the Comoros Football Association (FFC), Youssouf Ahamada Bachirou's issues with children is "an open secret". A statement that exasperates Khaled Simba. "How can you explain how he could thrive in our football for twenty years?"

Youssouf Ahamada Bachirou's career blossomed over the years. He was the first Comorian coach to pass a CAF course, and in 2017 he was named technical director of FFC. Even if he left the job a year later, he was in 2020 elected ambassador and representative of the ACEF, an association of Comorian football coaches and came back as Elan's manager in january 2022 before the club was suspended for a year and relegated following a massive brawl during a league game against US Zilimadjou.
Contacted several times, the board of Elan Club didn't respond to Josimar's questions about Youssouf Ahamada Bachirou's situation (1). "It's complicated for everyone," explains the journalist Elie Djouma.

"Youssouf Ahamada Bachirou's comeback upset many people. In Mitsoudjé, everyone is more or less aware of what he did. We can't say it was a big surprise to hear the official complaints. People were just afraid to talk before that."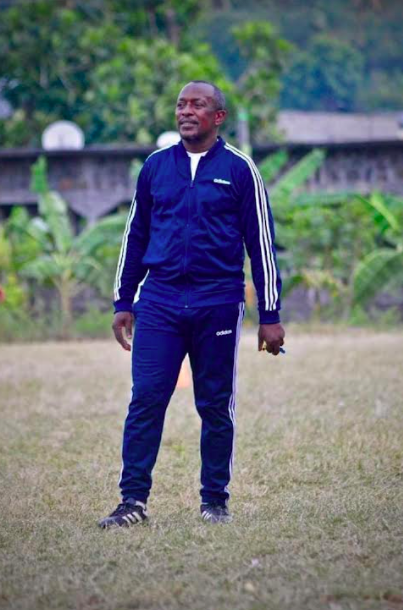 The police have opened an investigation, but the Comoros Football Association still didn't say a word publicly.
"I was in Cameroon for AFCON," replies the president Saïd Ali Saïd Athouman. "I followed the news from there. We were informed that three complaints were launched with the justice and we'll organise a meeting with the executive committee to decide what we're doing. For the moment, Youssouf Ahamada Bachirou has no job in the federation. However, the audit firm he worked for was selected by a commission put in place during our general assembly. It's the only link we have but we'll ask justice to advise us on the right steps to follow."
As for Youssouf Ahamada Bachirou, he first denied the accusations, writing that the "alleged victim used the media to fulfill his objective". However, he declined straight away to respond to Josimar's questions and even blocked our number.

Not a surprise to the ones who know him. "He's known for his impulsivity," claims local journalist Elie Djouma. "It's also cultural. Regarding these topics, we call it the law of silence. No one wants to talk about it." A thought that summarises the history of Khaled Simba. "I'm living in France, I'm a father, I've made my life but I'm still struggling sometimes. Only my psychologist and my wife knew about it. I needed twenty-two years to tell it also because my community didn't help me. In Mitsoudjé, everyone was aware but we were covering him. Now, what will our community do? I'm part of it even if I live abroad. I don't care if people are insulting me or threatening me. I'll keep going because if I can save only one boy by talking, it will be enough for me."
«Cases continuing to emerge around the world»
Fifpro, the worldwide representative organisation for 65,000 professional footballers, is familiar with the situation in Comoros and gave the following statement to Josimar:
"FIFPRO is in contact with a victim of sexual abuse in Comoros and will assist him in sharing his evidence with Fifa. The evidence we have heard from the victim underlines the serious risks which are tied to the power dynamic between football coaches and young players. The large number of cases continuing to emerge around the world in which these risks have repeatedly gone unchecked shows that the system to safeguard children and young adults in football does not work and needs systematic change to protect those who are most vulnerable."
(1) : A juridical and political battle opposed by different members of Elan for the control of the club. A court decision obtained by Josimar from the 17 of January explained that the former board directed by Ali Mohamed Daroucche is suspended; including the nomination of Youssouf Ahamada Bachirou as manager.
This is the first instalment in a series of articles about sexual abuse in football. If you have any knowledge about sexual abuse, please get in touch with Romain Molina on romainmolina@protonmail.com