Yabo Sports was about to conquer the world of football, before disappearing almost as soon as they had arrived. And the man posing on the deals done with Manchester United, Bayern Munich, Paris Saint-Germain was not the CEO of Yabo Sports, but a male model.

By Philippe Auclair
In November 2020, when Paris Saint-Germain announced that it had just signed a three-season deal with Yabo Sports, it looked as if that the e-Gambling operator had cemented its place as the most aggressively ambitious of all Asian-facing bookmakers on the market (*). This partnership was the latest in a series of spectacular deals which had seen the betting platform link up with some of the biggest names in world football in little more than two years.
First to put pen to paper had been Bundesliga club Hertha BSC, in May 2018, followed a month later by the Argentinian FA, which enabled Yabo Sports to use the likenesses of multiple Ballon d'Or winner Lionel Messi and Ángel Di María and Sergio Agüero in their promotional material.
They then turned their attention to France, where AS Monaco became their "official Asian partner" in December of the same year; and Italy, where their next catch, in February 2019, was quite a coup, as it was not just a club, but the whole of Serie A. The bookmaker's logo would feature – in the form of so-called 'virtual goal mats' – in all of the games from the Italian top division which would be broadcast live in Asia. Yabo Sports didn't stop there. Their next two partners were authentic giants of world football: Manchester United and Bayern Munich, both brought in the Yabo fold in August 2019 (*). One month later, Leicester City FC was added to this outstanding portfolio of sponsorships, all of which were said to be 'long term'. Another European champion, Milan, joined the Yabo stable in September 2020, two months before PSG.
Speaking of this cooperation, Aidan Flynn, the director of customer cooperation at Manchester United, could not hide his excitement: "When I first learned about the Yabo Sports brand, Manchester United was looking forward to the cooperation. We share the same values, perseverance and courage. Yabo Sports is our perfect partner to explore the Asian market (…)"
But then, within a matter of months, as unexpectedly as they had appeared on the scene, Yabo Sports were gone. They melted away as if they'd never been there. The betting firm had been shot out of the sky just as it was approaching the peak of its flight. No-one knew why. Or was it that no-one wanted to know or explain why, in the light of what Josimar had found?
The links to its websites no longer work or, when they do, lead to error messages. The once-ubiquitous name and logo have disappeared from the advertising LED boards at Old Trafford, the Parc des Princes, San Siro and the Allianz Arena. All of Yabo Sports' partners no longer mention the bookmaker's brand on their own websites, when some of the deals they had in place still have years to run, at least in theory – two in PSG's case.
One one hand, it is not unusual for Asian-facing betting brands to have but a fleeting presence on the European football scene, as many of these brands are avatars of a handful of organisations and are meant to have a short shelf-life, just long enough to evade the attention of the Chinese authorities. Their job is done when the – primarily Chinese – customers they wish to attract have become aware of their existence and know which app to download to start gambling on their smartphones and tablets. Once the job is done, throwing away more millions to have a name on a football shirt or an advertising board doesn't quite make sense, especially as the brand will mutate into another one and switch to a new app or URL.
But, on the other hand, Yabo Sports was unusual. They intended to become a blue riband organisation, with a truly global reach, and had spent accordingly. Considering that their deal with Manchester United was estimated to be worth 3 million pounds per annum to the English club, their total investment must have run into the tens of millions, far more than any other Asian-facing gambling operator had ever spent for advertising its products abroad.
True, Yabo Sports did have some things in common with other e-Gambling Asian-facing operators. Like every single one of its competitors in China and Far-east Asia, they had acquired their licence abroad, in this case from the Philippines gambling authority, a popular choice for companies intending to circumvent their national legislations. Like many others, they had also enlisted the services of the Isle of Man-based agency TGP Europe Ltd, widely believed to be linked to the Macau-based SunCity Group, to acquire a so-called "White Label" licence from the UK Gambling Commission (*) in 2018. And, as is the case for every single one of these operators, very little, if anything, was known about the structure of the new gambling behemoth itself. Even the date of its creation was unclear, some industry sources giving 2007, others 2015 and 2018. None of its prestigious partners knew the real identity of Yabo Sports' owners and shareholders. But there the similarities ended.
Where their competitors thrived on discretion and anonymity, which is understandable in view of the suspicion that they are involved in tax evasion, fraud, labour exploitation and money-laundering among other criminal activities, Yabo Sports was not publicity-shy. They even seemed to relish their time in the limelight. 'Signing ceremonies' were staged in the presence of top representatives of their partners. Steven Gerrard, who'd just become manager of Rangers, was recruited as their "official China and South East Asia brand ambassador" in November 2019 and posted the news on his Instagram account. In June 2020, the former Liverpool captain, wearing a customised Yabo red jersey, could be seen and heard wishing Chinese viewers a happy Autumn Festival on a short YouTube video.


In August 2019, a reception room was booked at the Westin Hotel in Munich to celebrate Yabo Sports' deal with the Bavarian club, at which Bayern legend Lothar Matthäus provided the necessary glitz. When their turn came, Manchester United brought ex-players Bryan Robson, Andy Cole and Wes Brown to the official launch of their partnership with the Chinese bookmaker. Yabo Sports themselves were represented by several 'CEOs', starting with a very young-looking 'Danny Xu' and following with the older 'Martin Novak', who were quite happy to be photographed at the said ceremonies. This too was unusual, as, normally, to these bookmakers, photographers are what crucifixes are to Dracula.
'Danny Xu' at the presentation ceremony with Hertha BSC.
'Martin Novak', on the right, at the presentation ceremony with AS Monaco.
If brackets are used here, it is because it is unclear which positions – if any – either 'Danny Xu' or 'Martin Novak' held within the company, as no trace of either can be found on the worldwide web or on platforms such as LinkedIn, other than directly related to their brief appearances at a couple of Yabo Sports photo-opportunities in 2018 and 2019. Nothing had been heard of them before. Nothing has been heard of them since.
The same, however, cannot be said of the third 'CEO' who signed the deals with Steven Gerrard, Leicester City, Manchester United and Bayern Munich: Dean Hawkes. There is no need for brackets here, as Dean Hawkes does exist – even if there is rather more than meets the eye in his case.

(Bottom left:) Harj Hir, Head of Partnerships at Leicester City and (bottom right:) Hawkes.
Hawkes at the Yabo Sports/Bayern signing ceremony – from l. to r., Lothar Matthäus, X, Hawkes, FCB's China Managing Director Rouven Casper.
(L. to r) Hawkes, Bryan Robson, Aidan Flynn of MUFC, Andy Cole, Wes Brown.
The Model Executive
He can be found on LinkedIn, where he describes himself, not as 'Yabo Sports CEO', but as "Director of Operations at PSL Power and PSL Asia, Philanthropist and Founder of CauseWear UK" and as "a well travelled dynamic professional who has adapted to local business culture in China. 14 years in mainland China sourcing consistently high quality factories and leading a driven sales team. Managing quality control inspections with complete attention to detail".
His responsibilities at Yabo Sports appear nowhere on this résumé, an odd oversight if he served at their CEO (the title which he was given on the presentation platform in Munich and in a number of press releases) for over a year, and signed some of the biggest sponsorship deals in the group's brief history.
Moreover, the companies, seemingly of modest size, of which, according to his LinkedIn profile this British national, now residing in Guangzhou, is the director of operations have little to do with sports, gambling or any form of entertainment. PSL Power specialises in the export of "portable power and battery operated products", whilst PSL Asia "engage[s] in the development and supply of quality controlled PPE products", certainly a profitable line of trade in our times. CauseWear UK (motto: 'look good while you do good'), the other company he manages, of which he appears the sole owner, sells T-shirts emblazoned with socially and politically progressive messages.
CauseWear 'Black Lives Matter' range.
Last, and certainly not least, Dean Hawkes is also a model, quite a successful one it seems, whose Instagram page shows him posing for a variety of luxury brands. That this Dean Hawkes who was the face of Huawei in a Chinese advertising campaign is the same Dean Hawkes who was the face of Yabo Sports when he sat alongside Steven Gerrard, Lothar Matthäus and others appears to be beyond doubt. Josimar reached out to him through two of his companies in order to clarify his relationship with Yabo Sports, but without success so far.
It wouldn't be unknown for Chinese e-Gambling operators to manufacture 'executives' out of thin air – therefore adding another layer of secrecy to their already opaque structure, as was recently exposed by Joey d'Urso of The Athletic in the case of Chelsea's Asian betting partner Leyu. It wouldn't be unknown either for them to ask a low-ranked employee to be the 'face' or the voice of the company when one is needed, only for that employee to fold back into anonymity as soon as their job is completed. But hiring a professional male model to pose as their Chief Executive Officer, under his real name, over a whole year, certainly makes of Yabo Sports a unique case in the unique world of Asian e-Gambling (*).
However, this still does not explain how Yabo Sports simply dissolved into nothingness as suddenly as it did, and Dean Hawkes had to go back to selling PPE and T-shirts.
The Swoop
The trigger was a complaint filed in December 2019 with the Public Security Bureau of Nanchong, in the Sichuan province. A group of unlucky gamblers – Josimar was told they were high-school students from well-off families – reported to the local authorities that they had lost over 3 million yuan (471,000 US dollars) on the Yabo Sports platform. A five months-long investigation was launched into the "online casino". Its findings led the Nanchong investigators to extend the operation to twenty-six of the country's prefectures. Several hundred more police officers were assigned to the case, and the investigation was widened to include other gambling apps and websites.
This unprecedented deployment of police forces to counter online betting proved to be well worth the effort. The results of operation "Refusal of Cross-Border Gambling", which, until now, has only been made public in the local Chinese media (on which Josimar is basing this account), were staggering, as was revealed at a press conference held in Sichuan on 11 May 2021. Never had the murky world of illegal e-Gambling been exposed in such jaw-dropping detail. Never had as sharp a light been shed on one of the companies which lavish millions on sponsoring some of the biggest names in world football.
Chinese police officers arresting illegal gambling agents during operation "Refusal of Cross-border Gambling".
The Nanchong City Public Security Bureau had found "a large gambling group [Yabo Sports] entrenched overseas", whose top management and staff were all based abroad, as were its servers and websites. The size of the operation beggared belief, as shown by the figures which follow, all of which were provided by Chinese law enforcement agencies.
Yabo Sports was able to operate on the Chinese mainland thanks to a network of 80,000 – eighty thousand – domestic agents who promoted the brand, took bets and received payments from an estimated 5,6 million customers, generating a profit of 100 billion yuan (15,7 billion US dollars) for the "casino". Not turnover – profit. To launder such colossal sums, Yabo Sports had "illegally established real estate and cultural media companies overseas" (no names were given at the press conference, unfortunately).
In Nanchong City, three separate police units had been used to crack down on Yabo Sports. 650 suspected criminals were arrested, and the equivalent of 31,4 million US dollars were confiscated. In parallel, Chinese police also made their swoop in the Guangdong and Hebei provinces, leading to the arrest of another 4,083 suspects and the recovery of over 200 million dollars of "stolen money".
The penalties handed out to those found guilty of aiding and abetting Yabo Sports' activities were severe, as was shown by the case of an unfortunate blogger from Qinhuangdao called "Zhou". "Zhou", who published football tips on the WeChat app, had been invited to become a YaboSports agent by an 'executive' of the online bookmaker, who called himself "Goofy", and managed to recruit 300 customers until a tip-off put the police on his track in November 2020. "Zhou", a mere foot soldier in the Yabo Sports army was sentenced in September 2021 to five and a half years in jail and a fine of over 30,000 US dollars. Revealingly, this was considered a 'lenient' sentence by the media (*).
The Chinese authorities are still looking for some fugitives, whose names have been printed in local papers. But only a handful of Yabo Sports associates escaped the net. The entire Yabo Sports network in mainland China had been almost destroyed (*).
And this is why Dean Hawkes will be able to concentrate on his modelling assignments in the future.
Josimar asked Manchester United FC, Paris-Saint Germain, FC Bayern Munich and Leicester City FC for comment about their relationship with Yabo Sports.

On Monday 10 January, ten days after we sent the questions, we received the following email from Holger Quest of FC Bayern Munich:

"Thank you for your request. Bayern Munich has unilaterally terminated the partnership with Yabo Sports in 2021. We will not comment on further questions and ask for your understanding."

We are still awaiting replies from Manchester United, PSG and Leicester.
(*) Asian-facing companies are companies which, as the law would forbid them to operate at home, are based outside of their own national jurisdictions, but still target an overwhelmingly Asian customer base.
(*) Manchester United only made the official announcement in October, but had started advertising Yabo Sports at Old Trafford at the start of the 2019-20 season.
(*) As of October 2021, Yabo Sports was no longer listed as an 'accredited service provider' by the Philippines Amusement and Gaming Corporation (PAGCOR).
(*) For more details on TGP Europe Ltd and how the so-called 'white label' system works, read 'The trillion-dollar gambling game' and 'The Asian Connection'.
(*) The success of 'Operation Refusal of Cross-Border Gambling' seems to have given a new impetus to the Chinese authorities' fight against e-Gambling operators. New figures show that a total of 63,218 people were prosecuted for the crime of 'opening a casino' between January and September 2021, which constituted a year-on-year increase of 40%.
(*) The only online trace which Josimar could find of the once-powerful company was on a Thaï website, where its name was linked to that of another gambling brand, UFABet. This website still used the crests of Yabo Sports' club partners. A dormant company called Yabo Sports Ltd was also incorporated in the UK on 20 June 2018 and dissolved in June 2021. Josimar could not ascertain whether it had any links with the e-Gambling operator or if it was a case of homonymy .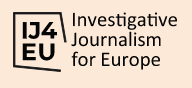 The production of this investigation was supported by a grant from the Investigative Journalism for Europe (IJ4EU) fund.