In 2018, according to documents seen by Josimar, the African Football Confederation (Caf) entered a ten year long sponsorship deal worth close to 60 million euro with controversial online bookmaker 1XBet. But Caf is now "re-evaluating" its business relationship with 1XBet, in a move that could cost millions for the cash-strapped confederation.

By Philippe Auclair

Caf could do, at least in financial terms, with more commercial partners as generous as 1XBet, who committed just under 60 million euro (65,4 million US dollars) over a period of ten years to have its brand associated with the African confederation's marquee tournaments.
Yet, when Josimar approached Caf's General Secretary Véron Mosengo-Omba with a list of questions related to 1XBet's status as an 'official sponsor' of the organisation, highlighting the recent bankruptcy decision affecting 1XCorp by the Dutch Supreme Court, multiple claims of non-payment by former customers of the operator in Africa and elsewhere, the identity of its ultimate beneficial owners, who are thought to be Russian citizens now living in Cyprus, etc, this is the response we received, a response which is worth quoting in full not just for the information it contains, but also because it is highly unusual for Caf to comment on such topics so candidly.
"Caf treats very seriously the questions raised by its commercial partnership with 1XBet, which was inherited from the previous administration", Mr Mosengo-Omba wrote. "[Caf] is currently re-evaluating the situation from a legal, financial and ethical point of view, with the support of external experts. We will not make any further statement whilst we are waiting for their conclusions."
How can it be that Caf, which has been haemorrhaging money since president Issa Hayatou was ousted by Fifa then-favourite Ahmad Ahmad in 2017, could even 're-evaluate' a partnership which has been worth almost 6 million euro a year since it was formalised in the late autumn of 2018?
The answer must lie in the nature of this deal and its chief protagonist, 1XBet; but ascertaining the latter is no easy business. How do you catch water with your fingers? This is what it feels like when trying to understand how Africa's number one online bookmaker operates, including in countries where any kind of gambling is illegal, such as Somalia (*). That much is true: 1XBet, Caf's "official sponsor", for the time being at least, operates like no other bookmaker does. It runs a myriad of affiliates which are organised in a pyramidal system of franchises and franchisees, not unlike a restaurant chain which would enable venues to use its name and logo (as well as, in this case, its data and technology) in exchange for a share of the proceeds. What's more, to add to the complexity of this gigantic operation, 1XBet is only the most prominent brand of a portfolio which also includes former PSG official partner 22bet, Melbet, Betwinner and a number of others.
Josimar has covered at length the origins and activities of the 1XBet gambling behemoth, from whom controversy is seemingly always close at hand, be it in the organisation of 'ghost' sporting events or, as recently reported by Moroccan magazine TelQuel, operating illegally in a number of countries and failing to pay their successful customers. The allegations and accusations which have dogged the operator, which holds a licence in Curaçao, where regulation is far less stringent than in a number of other territories, have not prevented them from aggressively building one of the most impressive portfolios of commercial partners in the sports world. This portfolio has included sponsors and partners such as Caf, PSG and FC Barcelona, and too many 'ambassadors' to mention, especially in Africa, where 1XBet only started operating a few years ago and is now, despite huge competition, seemingly the most successful online bookmaker of them all.
1XBet was quicker than other global gambling brands to realise the potential of the African market, where regulation is either absent or barely enforced, and the appetite for betting on sports, especially football, surpasses what is seen in almost all other parts of the world. For example, a recent research into the popularity of gambling in Uganda showed that three-quarters of the country's adults had bet at least once, and that 21.6% of 18-59 year olds gambled daily, whilst it is estimated that over 60 million Nigerians regularly place bets in a market which – in 2018 – was worth the equivalent of 1,8 billion US dollars per annum. No wonder that the last few years have seen online bookmakers engage in a re-staging of the 'Scramble for Africa', regardless of the catastrophic impact of gambling in societies where poverty is rife and protection of the gamblers themselves is non-existent.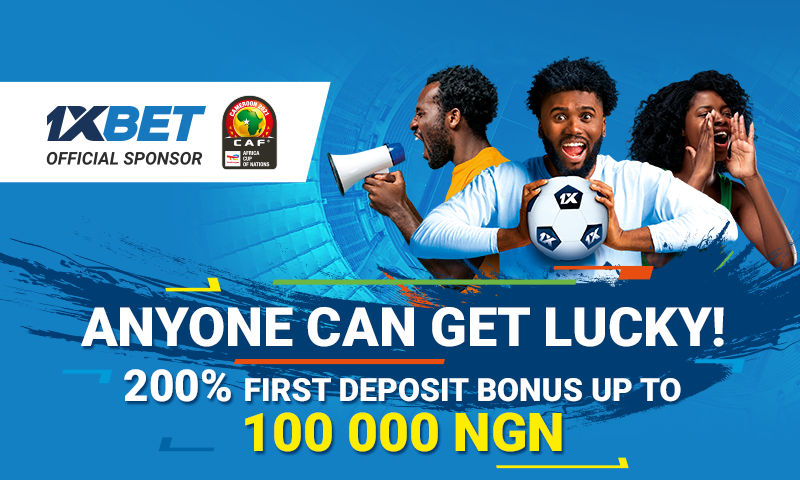 "User-friendly platform" 
For 1XBet, getting a foothold and then rising to the very top in this huge, largely unregulated market was made possible by a promotional blitz at the heart of which lies their partnership with Caf. 1XBet could also call on the assistance of a bewildering number of ambassadors-cum-affiliates who were specifically chosen for their appeal to the targeted demographic of young, sports-mad males, in what has been dubbed a 'glocal' approach to marketing. The bookmaker has recruited an army of stand-up comedians, hip-hop artists, YouTubers and influencers of all descriptions (a well-known Nigerian beautician among others, to show how wide their net was cast); but these were only the foot soldiers in their African campaign. Caf was and is something else altogether, as its name offers not just reach, but credibility and respectability.
Josimar has had access to the original 38-page Sponsorship Agreement with the Confederation, its then marketing agent Lagardère Sports (since bought by US investment fund H.I.G. Capital, and rebranded as Sportfive) and 1XBet finalised on 2 October 2018, signing it in November of the same year, and to the 'Amendment' to the said contract which the same parties, plus Lagardère Sports offshoot IFAP Sports, completed on 7 June 2019. The first deal, which ran to the end of the 2018-19 season, was made public on 6 February 2019 and was worth just under 4,8 million euro to Caf, to be paid in full on the day of the signature of the contract. The second, which is still active and runs until the end of the 2027-28 season, was scheduled to bring 54,4 million euro to the Confederation. Payments would be staggered throughout the duration of the deal on the basis of four yearly instalments of 1.53 million euro each, totalling 6.2 million euro per season. Caf should have received the last payment to date in late January 2023. Another one is scheduled to be made on 25 April.
In exchange for these considerable sums, 1XBet – and their affiliates, as stated in the original agreement – would become an official sponsor of all of Caf's most prestigious competitions, i.e. the men's and women's African Cup of Nations, the second phase of the Caf Champions League and Confederation Cup, the Caf Supercup and the U23 AFCON until 2028. Caf President Ahmad Ahmad celebrated the announcement of the deal in glowing terms. "1xBet, a fast-growing company, has changed the image of online betting, just as Caf has also started this change in African football", he said in a statement published by the confederation. "Thus, for the Confederation, a partnership with one of the key players in online sports betting is obvious. This simple and user-friendly platform will help raise the profile of African teams and especially clubs outside the continent."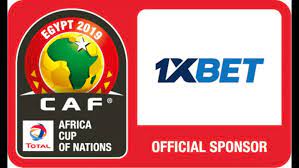 The unknown
Those two agreements shed some light on the opaque online bookmaker. To start with, whilst the front page of the first 'Sponsorship Agreement for Marketing Rights of Caf Football Events' bears the name 1XBet, the company which is mentioned in the contract itself is not 1XBet, 1XCorp or another of their iterations, but an entity named Go Tech Development Ltd, 'an international Business Company incorporated as such in the Republic of Seychelles', represented by one Anastasia Ioannidou, named as a director of the said company and 'duly entitled' to be a signatory of the agreement on behalf of the sportsbook brand. The same names appear in the 2019 'Amendment' which extended the partnership to 2028.
Josimar has been unable so far to find any information about Go Tech Development Ltd, be it in the Seychelles registry of companies or anywhere else, which is surprising for a company which had committed close to 60 million euro to a marketing campaign. There are no known photographs of Anastasia Ioannidou. The Seychelles company registration number quoted in the contracts and featured in the company's official stamp does not seem to correspond to any known entity active today. The registered offices of the company are given as located in Mahé, the largest island of the Seychelles archipelago, at an address which serves multiple other businesses and appears to be a mailbox and little else.
It must also be noted that both agreements, which were signed during the presidency of Ahmad Ahmad, were negotiated by Lagardère Sports, not by Caf, which would have entrusted its marketing rights agent to do due diligence on its behalf; Lagardère, whose own agreement with Caf was unilaterally terminated by the Confederation at FIFA's behest in November 2019, at a cost of 50 million US dollars to the African body.
One fact remains. For Caf to 're-evaluate' a partnership which is worth 32 million euro in future payments, when the Confederation is forced to draw on its dwindling cash reserves to finance its operations and still doesn't know how it will fund its 200 million US dollar Super League, which is due to kick off later this year, is an indication of how problematic its association with 1XBet has become. A measure, perhaps, of how problematic this particular bookmaker is itself.
1XBet have been contacted for comment.
(*) Seven countries have totally outlawed gambling in any form in Africa: Burundi, Eritrea, Guinea Bissau, Mali, Mauritania, Somalia and Sudan.