The twisted tale about how Caf lost a billion dollar deal – and why the cash-strapped organization wanted out of the deal, with Fifa's blessing.

By Pål Ødegård


On the eve of 16 March 2017, an elated Ahmad Ahmad stepped into a luxury sports car along with an Egyptian businessman outside Hotel Hilton in Addis Ababa. They were heading off to an upscale brothel to celebrate the Malagasy's election win over incumbent president Issa Hayatou from Cameroon just a few hours earlier in the congress hall of the African Union headquarters. Most of Ahmad's supporters, including his campaign team and Fifa president Gianni Infantino's closest advisor, Mattias Grafström, stayed at Hilton to celebrate.

The landslide election victory over Hayatou, who had ruled autocratically for more than 29 years, also radically changed the setup of important decision-making committees like Caf's executive committee, and the confederation's seats on the Fifa council as Hayatou loyalists lost their places to Ahmad's closest supporters. As the crowd in Hotel Hilton's lobby and bars were congratulating each other with words like 'change', 'freedom' and 'new beginning', many of them knew they would benefit personally from the "revolution". None of them seemed concerned about Ahmad's Egyptian companion. Just as they hadn't asked many questions about Ahmad's promise in his election manifesto that the media rights contract Caf had with the French marketing rights company Lagardère would have to be reviewed for possible renegotiation.
In the end this contract wasn't only renegotiated, but completely terminated just three years later. For the French company, who were about to sell most of their portfolio in this sector to the American investment company HIG, it was a disaster. But as we shall see, it had perhaps even worse consequences for Caf itself, whose cash reserves were already hemorrhaging because of reckless spending and lack of financial control. So why were Caf along with Fifa, who intervened in order to 'stabilize' the confederation, so eager to terminate the billion dollar deal?

A happy marriage
Caf had traditionally been almost entirely dependent on grants from others, Fifa especially, for covering daily expenses. Income from marketing rights were meagre, while from broadcasting it was practically non-existent for decades as matches were aired for free on national, state-owned broadcasters. In the sixties, following Caf's inception in 1957, hardly anyone on the African continent owned or had easy access to a television set. Only in the nineties did marketing and broadcasting rights become increasingly privatized, yet the income from this was still relatively moderate until the 21st century.
In 2011, the French media rights company Sportfive bought the rights for several editions of the Africa Cup of Nations (AFCON, or CAN for Coupe d'Afrique des Nations) and the Caf Champions League for 50 million US dollars. Sportfive divided the rights into regions, and sold them on to regional broadcasters such as Eurosport in Europe, the ART (Arab Radio and Television) network for North Africa and the Middle East, LC2 International and the South African mobile telephone operator MIT for sub-Saharan Africa.

This agreement was a success for both Caf and Sportfive. The former received substantially more income from selling these rights, while Sportfive consolidated their position as the leading sports rights holder on the continent. The company had made its first incursion into Africa in 1994 acquiring a marketing agreement for the AFCON for just 300,000 US dollars. The value of these rights rose over time, helped by increased demand and technological advances, not least in sub-Saharan Africa, where television sets now had become almost as ubiquitous as in the Western world.

This encouraged Caf and Sportfive to bolster their relationship, and go into longer, more extensive agreements. So in 2004, Caf made Sportfive an exclusive agent for both its marketing and broadcasting rights from 2009 until 2016. The value of the deal has never been disclosed, but is rumoured to have been in the region of 150 million US dollars. This included marketing and media rights for the Cup of Nations, Champions League, youth tournaments and Fifa's Confederations Cup between 2008 and 2016. Sportfive's conquest of Africa was near complete. 
Built into the agreement was also an option for Sportfive to renew the agreement before it expired in 2016, which duly happened in 2015. Only now Sportfive wasn't named Sportfive anymore. The company had first been acquired by HIG in 2009 before the Lagardère group bought it two years later, and renamed their new African branch Lagardère Sports and Entertainment Africa. It largely kept the team from Sportfive, as they had the experience, contacts and infrastructure set up already. And they kept the CEO, Idriss Akki, a Moroccan who had worked his way up within Sportfive since the early 2000s, and who had a large hand in its African hegemony.

A Billi
Lagardère had no straight option-to-buy clause in 2015, as the agreement was to be renegotiated. Neither did Caf open a tender, at least not officially. Among other offers received through informal channels were two serious ones, both in the range of approximately 500 million US dollars for an eight-year period of bundled marketing and media rights, including all important Caf competitions save for World Cup qualifiers. The Chinese Dalian Wanda-owned Infront was one, and was generally considered Lagardère's strongest competitor. Although they asked for a shorter term of agreement than Lagardère, Infront couldn't match Lagardère's eventual offer, which was one billion US dollars minimum guarantee over a 12-year period. 

"We have appreciated and are very satisfied with SPORTFIVE performance over the years. We are excited to expand this agreement for 12 additional years and to jointly continue to cooperate in the future to promote our sport. The contract which includes marketing and media rights of the CAF competitions is concluded until 2028 and coincides with the medium-term strategy of the CAF and the development of African football," Hayatou told the press as the agreement was announced.

"We are very proud of the trust and confidence CAF has given us. We are delighted to continue our collaboration and to work closely with CAF in order to promote African football worldwide. We strongly believe that the African continent is a source of significant growth for our business activities in the coming years and this partnership renewal with CAF is a perfect example of this vision," said Arnaud Lagardère, the CEO and owner of the Lagardère Group.

How could Lagardère offer one billion US dollars, almost twice as much as Infront? Much of the reason was beIN Sport, the Qatari-owned sports network operating under the umbrella of state-owned and government run news network Al-Jazeera, who contributed 400 million US dollars in exchange for the rights for Northern Africa and the Middle East (MENA nations). Of other main sub-licencees in the region, Supersport paid 130 million for the sub-Saharan rights, also over eight years from 2017.

It was an expensive undertaking by Lagardère, who had also acquired the commercial rights of several competitions organized by AFC, the Asian football confederation. The Lagardère group had traditionally focused on media and travel retail, and it was only when Arnaud Lagardère took over from his father Jean-Luc, who died in 2003, that the group aimed at becoming one of the leading actors within the sports rights world. Instead of putting in their own teams to run these sub-companies, the Lagardère Group simply inherited the directors from the acquired companies. In Sportfive Africa's case this was the Moroccan Idriss Akki, who had worked at the company since 1990 and had become its managing director in 2011.

A source told Josimar that "Sportfive Africa is Idriss Akki and vice versa. Other senior staff were often left in the blue about possible agreements, he micro-managed everything." The 61-year old had for a long time cultivated a close relationship with the former administration under Issa Hayatou. When Ahmad won the election, Akki had to establish a friendly relationship with the new Caf president. But he would quickly find out that Ahmad was unwilling to help against the new threat from Egypt.

The court ruling
Two months before the elections, the Egyptian Competition Authority (ECA) filed a complaint with the country's public prosecutor against Caf, its president Issa Hayatou, and its secretary general Hicham el Amrani for having violated Egypt's competition laws. More precisely, the ECA accused Caf of not following a proper tender process, and for 'having abused its dominant position'. Caf retorted that its executive committee had  followed correct procedures when they voted in favour of the offer. In a statement replying to the complaint, Caf added that it wished to point out "that the contract with Lagardère Sports does not contravene national or supranational legislation, as established by categorical legal opinions in this regard." 

In a press statement released in June 2017, the ECA indicated that its complaint had originally been made on behalf of Presentation Sports, an Egyptian media rights company which claimed that they had bid a higher amount for the rights than Lagardère Sports had. Presentation Sports' CEO Amr Wahby also accused Lagardère of paying bribes to Caf officials in order to obtain the contract. According to sources involved in the agreement at the time, the offer came after Lagardère and Caf had announced the extension of the previous partnership. It only consisted of a single sheet of A4 sized paper, and gave absolutely no details about how the proposed agreement would function. Worse, the Egyptian company could only muster a bank guarantee of 50,000 US dollars. Caf understandably threw the 'offer' in the bin. But why did this Egyptian company bother to send an offer it couldn't guarantee and at a stage when Caf had already signed its agreement with Lagardere?

Presentation Sports was initially an advertising company, and called just that, Presentation Advertising Company. And up until then they had nothing to do with broadcasting contracts, but offered services as promotion on billboards around football stadiums. It had such a contract with the Egyptian football federation from 2015, but it involved just billing for displaying the advertising of the federation's sponsors. Their turnover was in this context insignificant. But this changed radically as the Egyptian steel magnate Abou Hashima bought a 51 % stake in the company in June 2016.

Just a few days previously he had also bought the big private news and sports network OnTV and OnSports from businessman Naguib Sawiris, one of Egypt's richest men, and the elder brother of Aston Villa's co-owner Nassef Sawiris. Presentation Sports then went on to conclude several sponsorship agreements with the Egyptian football federation (EFA), as well as with some of the biggest clubs in the country, like Al Ahly and Zamalek. And in September 2016, they announced they intended to buy the commercial rights of Caf competitions, in a direct challenge to Lagardère Sports' hegemony. When this failed, they tried to purchase the rights for the MENA region from Lagardère, who, as we know, had already assigned this segment to beIN Sports. 

In the end, the case was heard in Cairo's economic court, who ruled in favour of the ECA, and declared the entire agreement invalid. The ECA had already issued a verdict the previous year against Issa Hayatou and Hicham El-Amrani, imposing a fine of 500 million EGP (Egyptian pounds), or approximately 30 million US dollars (!) on each of them. This was later reduced to 200 million EGP (12 million US dollars) by a decision in the Competition Commission of the Common Market for Eastern and Southern Africa (CCC), a commission of the African free trade organization COMESA, which also concluded that the agreement had violated their anti-trust regulations.

Lagardère appealed to the International Chamber of Commerce, but again lost out, as the international arbitrator concluded the agreement had been in breach of Egypt's anti-trust laws, noting both the length of the contract as well as the lack of a public tender process. The contract stipulated that Swiss law would be the place to go for any dispute regarding the agreement, but as the violations affected the Egyptian market, the ECA argued, this clause had to be disregarded.

And that could have been that. Regardless of the lucrativeness of the agreement, Caf was forced to cancel it as it had violated Egyptian law. Sources have told Josimar that this law is considered dormant and is seldom applied. The ECA was set up in 2005 in order to attract investors to a best practice market. Until it chose to pick a fight with beIN Sports, Caf, and Lagardère, it had only been involved in a handful of prominent cases with global companies such as Uber and Apple (who received lenient fines and were able to continue doing business in Egypt), as well as a cartel of local pharmaceutical companies.
But hadn't the ECA simply just done their job, ensuring fair competition and hence a cheaper, better product for their citizens? Or could their motivation have been based on something else? This is what the prominent local law firm Al-Tamimi & Co commented regarding the beIN/Caf/Lagardère cases:
"Arguments were raised about the actual nature of the practice; whether it was normal business practice, or an anti-competitive practice. The facts had shown that the choice of a broadcasting company in following a successful bid offer, which is a normal business practice is beyond the scope of the ECL and therefore beyond the scope of the ECA.
"Besides, the CAF has the right to market and obtain maximum returns in its broadcast agreements. Imposing a sign of broadcasting contract with some designated broadcasting companies, on the CAF, could be seen as an intervention by a public entity in its business, which may lead to negative effects on conducting business in the Egyptian market."

"I am dying, Egypt, dying!"
From 'Antony and Cleopatra' by William Shakespeare

The protests in the Tahrir Square in downtown Cairo are probably the images that most people around the world will think of if you mention the Arab spring – perhaps with the exception of the Libyan dictator Muammar Ghaddafi being pulled out of a mud hole and subsequently executed without trial. The riots in Cairo, that included pitched battles in which supporters of president Hosni Mubarak charged on camel backs against the protesters, culminated with the removal of the general who had ruled Egypt with an iron fist since 1981. For the first time in its history, the largest Arab nation in the world by far held free elections. And when Mohamed Morsi was declared the winner, the country also got its first leader since its independence who wasn't a member of the army council.
This, however, only lasted two years. Morsi had tried to incorporate the army leaders and its enormous security and intelligence network into his administration in order to appease the opposition. One of the decisions, in an attempt to create some sort of reconciliation between the factions, was to appoint Abdel Fattah Al-Sisi as head of security. But in June 2013, the army leaders and their followers staged a coup, killed 800 pro-Morsi protesters in the process, and sentenced the elected president to death. The death penalty was later overturned, but Morsi died in 2019 before his trial was concluded.

The so-called 'stadium riot' at a league match between Al Masry and Al Ahly at Port Saïd stadium on 1 February 2012 is  considered by many to be the watershed moment when the tide of the Egyptian revolution was reversed and the counter-revolutionaries regained the momentum. Although it has been described by some as just another tragic stadium accident provoked by football tribalism and hooliganism, it carried all the trademarks of a well-planned massacre. The Al Ahly fans, many of whom had featured prominently during the 2011 protests in Tahrir Square, stood no chance. Hundreds of what were supposed to be Al Masry fans, but were in reality members of the security forces in disguise, armed with knives, clubs and iron rods, stormed the trapped supporters of Al-Ahly, who, according to surviving witnesses, found the gates welded shut where they tried to escape, leaving the desperate fans with no escape route.

Meanwhile, the police and guards made no attempt to intervene. 74 people were killed, while approximately 500 were injured. League football in the country was immediately halted, and didn't resume until two years later. Matches are still played without fans in the stands, apart from a few recent exceptions before the Covid-19 pandemic gave another argument to not allow fans back in the stands.

"Al-Sisi is Mubarak on steroids"
Anonymous regime critic to Foreign Policy Magazine, 2019.

Yet, for Al-Sisi and the other generals, one thing was to seize power, and another was to govern a huge, divided nation with a booming, young population increasingly discontent with shortages of basics like water and, recently, potatoes. The extensive intelligence service, a state within a state since the coup by the Free Officers which toppled King Farouk in 1952, is now said by independent observers to be worse than ever, as arbitrary arrests without trials, torture, and, in some cases, extra-judicial executions have become more and more common. The newly established regime couldn't arrest and intimidate everyone, however. They also had to win hearts and minds. And that was good news for Abou Hashima. He had first been on good terms with the Mubarak regime, and later on managed to establish good relations with the Morsi government.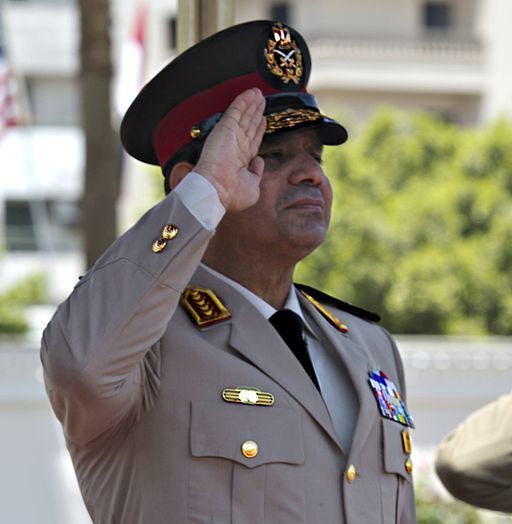 "Egypt's most attractive bachelor"
Judging by their instagram accounts at the time, Abou Hashima and Cristiano Ronaldo look like soul mates. Both style-conscious, surrounded by luxury, as well as being fitness fanatics, it would be natural to think that they got along splendidly during their frequent meetings throughout 2016. Not only that: Cristiano Ronaldo's sister, Katia, had a relatively long-running affair with the Egyptian magnate, and her Instagram posts see them together not only in Egypt on a yacht in the company of Cristiano Ronaldo himself, along with their mother. They also spent time together in the Balearic Island of Formentera, and in Madrid at Santiago Bernabéu while the Portuguese superstar played for 'Los Blancos'. But their relationship also had a significant business-side. Abou Hashima had paid Cristiano Ronaldo for various promotional spots for his company Egyptian Steel. 
The origins of Abou Hashima's fortune are opaque. According to his own words in a video posted on his company Egyptian Steel's home page, he started out working in a bank during his university years, earning 100 US dollars a month. "I figured I didn't want to be an employee all my life, so that's when I started building myself up in the metal business," he says to the camera as he strolls around in his luxury villa. But Hashima is said to have 'stolen' the company from an associate, who later unsuccessfully tried to bring Hashima to court. By then, Hashima had already started to make friends in high places, and he became a national celebrity when he married the famous Lebanese pop singer Haifa Wehbe. The wedding held in Beirut was reported to have cost nine million US dollars. And although the love between them faded fast, Hashima's fame didn't. Instead he became Egypt's most attractive bachelor. All those hours at the gym had paid off.

And all of a sudden, the playboy invested heavily in different sectors. Could he have received an offer he couldn't refuse from the Egyptian regime?
During the Mubarak era, Ahmed Ezz, who had been a secretary of state under Mubarak, had a monopoly on Egypt's steel industry. But after the 2011 revolution, he was stripped of his assets. These were mostly picked up by Abou Hashima. Having risen from obscurity during the Mubarak regime, he managed at some point to gain favour with the autocracy and get a firm foothold in the steel sector. As Mubarak was toppled, he inherited Ezz's empire by courting the newly elected government led by Morsi.
He also managed to stay on the winning side of the counter-revolution, which earned him the moniker 'the prince of all rulers'.
According to many independent observers, Hashima, along with other prominent businessmen, was told to follow strict orders from the government as to which companies to sell, buy and create in order to perform a 'strategic restructuring' of the Egyptian economy. In return, they would become richer.

In 2017, Hashima paid for three full days of advertising 'The New Egypt' as the world's new global investment hub on Times Square's iconic billboards during Al-Sisi's visit to the UN General Assembly. Instead of being stripped of his assets like his predecessor in the steel industry, he had already been instructed to monopolise another: the media.

Propaganda Times
Egypt has hardly ever been a beacon of press freedom. But under Mubarak a journalist would normally only get in trouble if he or she reported badly on the military or on Mubarak's health. But after Al-Sisi's ascendancy to power, several global monitoring organizations have rung the alarm bells on what has developed since. Following the Rabaa massacre in 2013 (a protest in Cairo that was brutally suppressed, and the first sign of wide discontent with al-Sisi's regime), three reporters from Al Jazeera were arrested for reporting 'fake news', and sentenced to a minimum of seven years in prison. Subsequently, more and more reports came out about journalists being silenced by threats, while those who didn't take heed were fired, arrested or simply disappeared. A police station in downtown Cairo had been transformed into an interrogation centre. Journalists who were summoned to it didn't dare to decline the invitation, as they feared reprisals for themselves and their families.

After Mubarak's overthrow, several independent blogs and news sites popped up, fueled by the increased accessibility of social media. But then, as Al-Sisi served as minister of defence under Mohammed Morsi, a leaked video from an army council meeting had revealed him saying: "[the media] has been on our minds since the council's first day. We've had a taste of that fire."
He adds: "It takes a long time to realize that you have significant control over the media and can interfere with it. We are working on that, no doubt. We've been achieving better results. But what we aspire to accomplish, we haven't yet."

A characteristic of the Al-Sisi regime has been mass trials and, subsequently, sentences, where individuals with no or only peripheral association with the charges went down with the main suspects.

Shortly after Morsi was put out of the way, Abou Hashima started investing heavily in the media industry. Operating under the umbrella company Egyptian Media Group (EMG), he acquired half a dozen of the country's main newspapers, most of the largest television network, including ONTV with its sports channel ONSports. In 2016, at about the same time he was courting Cristiano Ronaldo's sister, EMG acquired a small company called Presentation Sports. Founded in 2010, they only had a small portfolio dealing exclusively in advertising until Hashima bought 51 % of the shares.

A year later, Abou Hashima sold his entire majority stake at EMG. The buyers? An equity firm called Eagle Capital, which is in effect controlled by Egypt's notorious security services Mukhabarat – in other words: Al-Sisi's regime.

Moreover, according to, among others, Al-Monitor and Reporters sans frontières, Abou Hashima was just one of several prominent businessmen who had received instructions from the government as to what they should do exactly in order for the regime to take total control of Egypt's media landscape without causing too much of a stir.

"First they came for the journalists. We don't know what happened after that"
Egypt's remaining independent media were almost entirely scooped up, and almost overnight, the staff and editorial lines were neatly aligned with one that fitted the regime's agenda.
Editors and journalists were fired in droves, if not arrested. A law ratified at the same time made it possible to sentence reporters for any 'disinformation'. Editorial lines were dictated by the security services, who sent ready-made propaganda pieces to the news desks. In short, if you reported even the slightest thing the regime didn't like, you'd be out of business at best. At worst, you faced detainment, torture and death.

Simultaneously, Egypt's football scene also experienced radical changes. After having failed to qualify for the 2014 Fifa World Cup and the African Cup of Nations since the Port Saïd tragedy, suddenly huge investments were made both at club and national team level. For the club scene, it came in the form of the billionaire and then chairman of Saudi Arabia's sports authority, Turki Al-Sheikh, who bought a stake in all the most popular clubs, including fierce Cairo rivals Zamalek and Al Ahly.

His prestige project, however, was that of the small club Al-Assiouty Sport, which had been founded as late as 2010. Rebranded Pyramids FC, it moved to Cairo, and was filled up with the best local stars along with five Brazilians. Al-Sheikh also set up his own TV channel where he invited football celebrities like John Terry and Ronaldinho Gaucho as pundits. We shall not dwell much on this chapter, but in short, Al-Sheikh was immensely unpopular among football fans in Egypt, especially with fans of Al Ahly. By 2019 he had had enough, and sold Pyramids FC to another sheikh, Salem Saeed Al-Shamsi, this time from the United Arab Emirates. 

The timing of the investments from their richer Gulf neighbours and allies against the Qataris wasn't lost on many observers as the blockade of the 2022 Fifa World Cup hosts reached its climax. UAE and Saudi Arabia had long provided substantial financial support to Egypt, but their loans, grants and investments sky-rocketed during the blockade of Qatar.
But despite the foreign investments of the last few years, Egyptian football is still in decline, and many blame al-Sisi's regime.

The Moses of Football
The most controversial incident came when national football icon Mohamed Aboutrika was effectively sent into exile after his support for the victims of the Port Saïd massacre. The 42-year old former Al Ahly striker was officially charged for a tax offence, accused of owing 44,000 dollars in undeclared taxes. A revered figure in Egypt, Aboutrika saw the 3-year prison sentence as an attempt by the regime to silence him, and went into exile in Qatar, where he still is, waiting to return to his home country, which he had always refused to leave in his playing days, despite lucrative offers from big clubs in Europe. Aboutrika is also an ambassador for the 2022 Qatar World Cup.

Others, for the most part anonymously, have complained about the drastic drop in the quality of how Egyptian clubs are managed, as who gets to coach and play depends more on who you know rather than how good you are. Professional and skilled coaches have been unable to renew their coaching licenses, while untrained, well-connected upstarts have been handed the reins. The same happened with which players clubs signed, who got contract renewals, and who ended up in the starting line-ups.

In the midst of the decline was Presentation Sports, which sponsored most clubs while also controlling how the football was reported.

The Egyptian football federation was still led by Hany Abo Rida, a Fifa council member. He was mostly famous for accompanying the Qatari billionaire Mohammed Bin Hammam to the Caribbean as the latter bribed the Concacaf delegates present through the then Concacaf president and Fifa vice-president Jack Warner, most likely to gather votes to beat then incumbent Fifa president Sepp Blatter in the Fifa elections in 2011. Abo Rida has the dubious distinction of being the only surviving member of the Fifa executive committee that voted for Russia and Qatar as hosts of the 2018 and 2022 Fifa World Cups who have yet to be either banned by Fifa's ethics committee or faced criminal charges since the voting in late 2010.

Like Abou Hashima, Abo Rida seems to possess excellent survival skills. Coming from Port Saïd, the city founded by Napoléon Bonaparte, which is reputed to be very regime-friendly, he has been a board member of the Egyptian federation since 1991 and of the Fifa Executive Committee (then Fifa Council) since 2009. His resumes usually mention that he has been a footballer himself. This is unlikely to be true, according to Josimar's information, as in the period he was meant to have played, there was no league play in the country due to the Suez crisis. Rather, it was an old trick to become eligible for the EFA board in the first place, as an activity period at an associated club is a prerequisite.
As mentioned above, he already had links with Qatar through Bin Hammam, even if Qatar is not known to have the friendliest of relationships with the Egyptian regime. Abo Rida had to play along with the projects of the regime to an extent, but was also protected by his role within Fifa.

And as Ahmad ran for the Caf presidency, Abo Rida aimed to hold on to his place on the Fifa council, a position which could offer some protection in case the regime got tired of him. Two months after Ahmad had been crowned the new president, Fifa staged its annual congress in Manama, Bahrain, on 11 May 2017.

Behind the scenes
Seven days days ahead of the congress, most of the FA presidents who had supported Ahmad in his election were invited by the Egyptian FA for a luxury stay in Cairo before departure to Bahrain. And when it was time to attend the Fifa congress, the same officials were flown on private jets to Manama.
Rida's three rivals; Leodegar Tenga from Tanzania, Samir Sobha from Mauritius, and Zelkifli Ngoufonja from Cameroon, were not among the invited. Ngoufonja also complained he was not allowed to present his platform in front of the executive committee before the vote, and that Caf had tried to put up several obstacles to discourage him from running. Come election day, Sobha and Tenga had pulled out of the race. Ngoufonja, now Abo Rida's lone opponent, eventually lost out by 4 votes to 54.

Hany Abo Rida won, as did many others who had supported Ahmad and challenged Hayatou's loyalists for similar spots on the Caf executive committee. In fact, the Egyptians had a special treat for those who had earlier conspired with the Ahmad camp to topple Hayatou as the head of Caf. A double-digit figure of association presidents had been flown in to Cairo and accommodated there just days ahead of the 17 March 2017 elections in Ethiopia. According to Josimar's information, this was both to coordinate their strategy for the elections, and, some sources claimed, to receive 'rewards' for voting against Hayatou. Other officials who were not part of this group, including Issa Hayatou himself, arrived in Addis Ababa without being greeted by Juneidi Basha, then president of the Ethiopian football federation, as is customary. Basha was still in Cairo, and only arrived back less than twenty-four hours ahead of the assembly.

The days before the Caf elections were eventful, at least behind the scenes. Fifa's independent committees received a torrent of accusations from both camps, but couldn't do much about them before the election, as there was no time for hearings and fact-checking. While the sitting Caf administration accused Ahmad and his campaign team of conspiring against them using cash, gifts and attractive positions within Caf as incentives, Hayatou himself was accused of using bullying tactics against his electorate. But perhaps the most interesting complaint to enter a Fifa inbox was an email from the ECA to Fifa's Governance Committee, which is responsible for performing eligibility and integrity checks on candidates for important Fifa committees such as the Fifa council, which includes the president of each confederation by default. Again, with just four days to go, there was little the governance committee could do before the elections.

But as Josimar has learned, they found it peculiar that the ECA should ask for Issa Hayatou to be barred from the election. Had the governance committee had time to dig a little deeper, they might have come across reports by the independent Arab news site Al-Monitor, which claims that almost all the members of the ECA board were also employees or shareholders of the media companies that the regime now controlled.

The "velvet" revolution
Josimar, who was present in Addis Ababa in the days leading to the Caf election, talked to several officials present who revealed that Egyptian intelligence personnel were "working the lobby" offering red velvet pouches with 'nice things'. According to our sources, the pouches included several thousand US dollars in cash, as well as luxury gold watches. One official told Josimar:
"I was approached by two men in blazers. They were Egyptians, and said they belonged to the delegation from the Egyptian football federation, but they certainly weren't members of EFA. They said it was a small gift from EFA. They didn't tell me to vote for one or the other, but everyone knew what it meant; you were expected to vote for Ahmad. I declined the pouch, I knew what it was, and I have no need for it. But I also know that many accepted them".

Another official, who also insisted that he had refused the pouch he was offered, told Josimar that the Egyptians had funded the accommodation for all the Ahmad supporters who were staying at Hotel Hilton. Caf's congress organizers had booked rooms for the officials at Hotel Sheraton and the Radisson near the congress hall, but the Ahmad loyalists chose to stay at the Hilton instead.
And after the election, in an interview to the Egyptian media channel OnTV, now owned by Abou Hashima, Abo Rida expressed his gratitude to the Egyptian government for their support: "Without them, it would not have been possible for Ahmad to win." Ahmad also expressed his gratitude: "I'd like to thank Egypt and all the Egyptians who supported me, because that gave me strong push when I first launched my campaign," and continued "Egypt is one of the biggest countries in the continent, it would have been very hard to lose the election having big countries supporting me."
The Malagasy stated that he never doubted getting Egypt's vote despite the secret voting scheme, and revealed that Egyptian Football Association (EFA) President Hany Abo Rida played a crucial role in his election. "I have a great relationship with him," he concluded to OnTV.

The honey trap
According to Josimar's sources, some of whom worked at Caf at the time, Ahmad's affection for the Egyptians wasn't unconditional. "For those who had paid attention, it was a no-brainer that Abo Rida would vote for Ahmad and not Hayatou after the complaint from Presentation Sports and the ECA about the contract with Lagardère", one of our sources said. "Ahmad himself had no interest in this agreement, despite having been part of the executive committee that had unanimously ratified it. The Egyptians – and by that we mean the Egyptian regime – also had an incentive to remove Hayatou after the ECA declared war on him and secretary general Hicham El Amrani. Hayatou had threatened to move the Caf headquarters from Cairo, where it had been since the founding of Caf, to Morocco.

So when the Egyptians saw that Ahmad had Infantino's backing, and hence gathered support among other member associations, they invited all of them to Cairo before the election. Ahmad was accommodated in a suite, got girls sent to his room, while all the action was recorded by hidden cameras. Ahmad was honey-trapped! Shortly after, the Moroccans did the same, lured him with nice girls and cars."

Six months after the elections, Caf gathered again in Morocco for various committee meetings, including the new executive committee, plus a symposium meant to brainstorm reforms that no one had dared to air while Hayatou was in power. Among the topics was the contract with Lagardère Sports, just as Ahmad had promised in his manifesto. But when Josimar sat down with Lagardère Sports Africa CEO Idriss Akki in Rabat, he assured there was no risk of any annulment of the contract, simply an amendment ratified by the executive committee the same day as the Africa Cup of Nations had been expanded from 16 to 24 teams, which naturally meant adjusting the contract accordingly. Next to Akki sat his young assistant Amr Fahmy. The Egyptian was the son of former Caf secretary general Mustafa Fahmy, whose father Mourad also had served in the same position. Now it was Amr's turn, and working for Lagardère was just a grooming for the eventual secretary general job at Caf, which he duly got a month later.
Fahmy, who was an avid Al Ahly fan, would later be sacked on Ahmad's orders for leaking documents that eventually led to the Malagasy's ban by Fifa's ethics committee, while also instigating an investigation by the French anti-corruption police (Ahmad was apprehended by French police during the Fifa congress in Paris in June 2019, but released without charges. According to Josimar's information, the investigation is still active.) It took one year from the moment when Fahmy filed his complaint to Fifa's ethics committee in March 2019 until its chairwoman Maria Claudia Rojas opened a formal investigation, which resulted in a 5-year ban of Ahmad from all football activities. Fahmy passed away in March last year after a battle with cancer, just 36 years old.

"My father might be smarter than I am, but I'm braver than him. I have nothing to lose"
Amr Famhy to Josimar the day he was fired from Caf by Ahmad

Before long, Fifa's secretary general Fatma Samoura was in Cairo on a more permanent basis, as Ahmad allegedly called upon Fifa for help, and persuaded the Caf Executive Committee to allow Fifa to intervene, an unprecedented move by what is supposed to be an independent body (MAs are members of Fifa, and therefore subject to Fifa statutes, but confederations are not). The six-month mandate which started 1st of June 2019 was ended 1st of February last year, as the same ExCo this time rejected a prolongation of the intervention. With Samoura acting as de facto Caf president, the ExCo ratified the termination of their contract with Lagardère Sports Africa in October 2019.

During Fatma Samoura's stint, she was accompanied in Cairo by Mario Galavotti, an Italian lawyer hired by Infantino who became director of Fifa's independent committees – a position that until then had not existed, and which critics say undermine the independence of the so-called independent committees. According to Josimar's sources, Galavotti orchestrated the termination on behalf of Caf.

This created a headache for those who had bought the rights from Lagardère. Caf told its partners that all rights fees should be paid directly to their accounts. Lagardère on their hand told broadcasters and sponsors to continue to make payments directly to the agency, as had been the case throughout the lifetime of the contract. One rights-holding broadcaster told the industry magazine SportBusiness Media: "We have Caf saying they've terminated the agreement with Lagardère and we must deal with them. Lagardère tells us that termination is not valid, and we must deal with them. We're the ham in the sandwich. We're in the crossfire. It really is chaos."
Supersport, the largest rights holder in sub-Saharan Africa, chose to stop broadcasting matches altogether, and hence abandoned an agreement they had paid 130 million US dollars for, and which was supposed to run until 2024.
Fifa's intervention also saw them hire the global auditing company PriceWaterhouseCooper to go through Caf's finances and administrative mechanisms, and their conclusion – listed in a report that Fifa leaked to the media – was damning. Caf haemorrhaged money as there was no due diligence on spending. Strangely, the PwC report's entry regarding the contract with Lagardère never made any arguments to uphold or renegotiate it, despite the obvious financial difficulties this put Caf in. Instead, the report hinted that the extended duration of the agreement meant Caf might have undervalued their rights.

"The length of the agreement (12 years period from 2016 to 2028) make (sic) the assessment of the value of this deal quite complex, if not impossible as TV audiences and media interest fluctuates from tournament to tournament, with uncertainty in the future. The assessment of the minimum assured value requires reasonable estimation of the value of Caf's properties (AFCON, CHAN, etc) in the forthcoming years and typically such estimation cannot be reasonable performed for a period beyond 3-4 years, especially due to the growing popularity of Caf competitions," PwC wrote in point 18 of their audit summary.

The price of geopolitics
But experts in sports broadcasting Josimar have talked to were of a different opinion. They claim that, although the length of the agreement was unusually long, its scope was limited, and the same went for the projected rise in value. "There are no indications that the value of competitions such as AFCON will rise at the same rate as in Europe where especially the English Premier League and Uefa Champions League have seen their value increase astronomically.

The World Cup qualifiers weren't part of the agreement, and the only competition to have some interest outside Africa is the AFCON, but even that is quite limited. Also, the length of 12 years is quite long, but eight years has not been uncommon in similar agreements elsewhere, and it made sense for Caf to have a long-term agreement for economic and political stability", one told Josimar, who added "it's obvious that ECA wasn't really motivated to protect local markets from monopolistic practises, but rather to upset beIN Sports."

The Qatari sports network had already been fined by the ECA twice in January 2017; one for 'using exploitative practices against subscribers, who had to buy a bundled product', and the other for obliging them to use the Qatari satellite Souhail instead of Egypt's own NileSat, making the latter lose income. These verdicts came at the peak of the Gulf crisis, and appears to have been part of a coordinated effort from the triple alliance between UAE, Saudi Arabia and Egypt. Saudi Arabia also fined beIN Sports on similar pretexts a few months earlier, while the UAE followed up in June 2017 by banning beIN Sports altogether, and fined anyone who sold their cards or receivers. This also has to be seen in the context of the rogue beoutQ, a channel that pirated beIN Sports broadcasts over a Saudi state-run transmitter, clearly as a part of their larger embargo against Qatar.
The ECA also took on Fifa itself about beIN Sports, who had the exclusive broadcasting rights for the 2018 Fifa World Cup in Russia in the MENA countries, demanding that at least 22 matches would be aired free on a national broadcaster. Here as well, the ECA called on the help of COMESA to add pressure, even though Egypt, Tunisia and Libya were the only MENA nations in the 21-member trade organization. In the end, beIN Sports saved Fifa the headache, and offered the matches aired for free on NileSat.

Whose lawyers?
During 2017 and 2018, Ahmad and the Caf exco seemed to be in the same boat as Lagardère in the legal disputes with the ECA and the Egyptian prosecutor, as minutes of ExCo meetings and email correspondence seen by Josimar show. A senior Caf official also told the Kenyan football news site SokaEast24 that "When we came to office we sought the advice of top lawyers to see if the CAF/Lagardère deal could be either quashed or reduced but the outcome of their intensive investigations was that the deal was watertight, done by brilliant lawyers appointed by Largadere with no loopholes at all. Therefore it cannot be breached in any way. At CAF we have decided we will honour the deal but we will discuss improvement because of the new development as we will now have a 24-team Afcon instead of the 16 teams when the deal was signed meaning more money should be pumped in to cover for the deficit."

After all, the contract had stipulated that, should any part of the agreement become unenforceable for legal reasons, the remaining provisions would still hold effect. In other words, there was nothing stopping Caf and Lagardère to amend the existing agreement to comply with Egyptian law. Minutes from Caf ExCo meetings in 2018 show that Ahmad and the rest of the committee seemed committed to make it work. Back in November 2017, COMESA had sent a delegation to the Caf headquarters in Cairo, where they, according to the minutes of the executive meeting which took place in Rabat the same month, had received criticism from the Caf president for tarnishing Caf's image. Ahmad expressed his intention to use the African Union to make COMESA back down from pressuring to end the Lagardère agreement. After all, Egypt is very dominant among the COMESA nations. Yet, the same minutes also mention a meeting between Caf and Lagardère in Paris the previous month, whose purpose was to coordinate their efforts in defending the contract against the demands from ECA and COMESA.
"According to Lagardère's advice, Caf lawyers in these litigations appear more like lawyers of the Egyptian authorities than those of the Caf", read one line, which added that the French company asked for another meeting, but without the lawyers present. The minutes further read that Caf had no intention to break the contract altogether, just to amend it, and that ECA and COMESA had no legal basis to break it. The minutes also mention that Constant Omari, the Congolese administrator who is the current 1st vice president of CAF, and who attended meetings with Lagardère, together with Moroccan FA President and Caf ExCo member Fouzi Lekjaa and Abo Rida, complained that it indeed seemed as if Caf's lawyers appeared to represent the ECA rather than Caf when dealing with the Lagardère issue, and that one of Caf's lawyers even had worked on ECA's board in the past.

«We very much regret this decision»
Minutes show Ahmad himself seldom raised a voice on the topic during ExCo meetings. But Josimar got hold of an email dated 19 March 2017, which was sent by the Malagasy to the president of the Asian football confederation (AFC) Sheik Salman Bin Ibrahim Al Khalifa, the man who'd lost his own presidential race against Gianni Infantino at Fifa in 2016. Ahmad addresses Sheik Salman as Caf president, despite him not having taken office by the date stated on the letter.  Could it have been a typo? The email appears authentic, and was obtained together with other documents which have been proved to be genuine. Yet, when Josimar asked Sheik Salman if he had read it, and if so, answered the letter, a spokesperson said the AFC president "had no recollection of such correspondence." In the letter, Ahmad praises Lagardère's professionalism, and it comes across as a sales pitch towards his Asian counterpart. Ironically, AFC had a substantial agreement with Lagardère running, something Ahmad doesn't seem to be aware of in the letter 
(AFC did not renew their deal with the French rights company, now owned by HIG, and opted for an eight-year deal with Chinese DDMC and Fortis for a total of eight billion US dollars instead.)
Strategic meetings and amicable correspondence between Caf and Lagardère continued throughout 2018 and early 2019, but the tone changed abruptly at the end of 2019, as Fifa's intervention task force headed by Fatma Samoura arrived to supervise operations at the confederation. After Caf told Lagardère that they terminated the entire agreement on 5 November 2019, the French company desperately begged to defend their position at a Caf ExCo meeting on the 19th of the same month. After all, the announcement meant that the company's share price had fallen by 5,68 % in a single day. Lagardère's Ugo Valensi wrote the following to Caf in a letter dated November 19:

"Dear President, Following today's telephone conversation with the CAF Secretary General, Mr. Mouad Hajji, we take note of your refusal to allow Lagardère Sports' representatives to be heard by the CAF Executive Committee at its next meeting of 21 November 2019, as kindly requested in our letter of 15 November to which you have not seen fit to respond. We very much regret this decision. Indeed, we continue to consider that such a hearing before the CAF Executive Committee would be the forum for a constructive and unfiltered dialogue and, as indicated in our letter mentioned above, would make sure that the CAF Executive Committee's members have complete and clear information before making a conscious decision about the future of CAF's relationship with Lagardère Sports, within the framework of the position to be taken by the Executive Committee on the disputed decision of CAF's Emergency Committee to terminate our contract dated 28 September 2016."
The petition was denied by Ahmad the same day, and while most observers expected some sort of amendment or out-of-court settlement, Caf, under its Fifa administration, never budged. One can only conclude that Infantino's envoy Mario Galavotti saw no option to salvage the agreement in any way, or, alternatively, imagined that a better agreement could be made for Caf by offering the rights again in an open tender. According to Josimar's sources, Arnaud Lagardère met up with Emmanuel Macron, the president of France, to complain. And when, on 5 October 2020, Gianni Infantino, who never declines a rendez-vous with a head of state, visited Paris to discuss the opening of a Fifa office in the French capital in January 2021, he met Macron. To Josimar's knowledge, one of the main topics was the annulment of the Lagardère contract, something Macron expressed his displeasure with.

The lost golden ticket
Can Caf find a replacement for Lagardère? 
Could they land an agreement with Infront, the rights company which was acquired by the Chinese investment group Dalian Wanda in 2015? Some of Lagardère's employees have since been hired by Infront, which is led by Philippe Blatter, a nephew of former Fifa president Sepp Blatter. Although Infantino and Sepp Blatter aren't on good terms, the current Fifa president has long been courting Chinese investment plans, as shown in his so far unsuccessful attempt to create a global club tournament. Meanwhile, the Chinese leadership is investing heavily in Africa in sectors like infrastructure, but has lately also focused on sports, investing in dozens of stadium projects all across Africa, from Ghana to Zanzibar, to the extent that political analysts now speak of the Chinese 'Stadium Diplomacy', for example. But according to Josimar's information, interest in Caf's broadcasting rights has since been lukewarm, not least because of the manner in which Lagardère lost their agreement. Yet, Lagardère SE itself, now controlled by HIG, and again under the name Sportfive Africa, is rumoured to have made a new offer. The man they have chosen to accomplish this is Idriss Akki. 
In Egypt, the regime has also shown signs of tiring with trying to project their image through football. The 2019 AFCON, which Egypt hosted after the original host Cameroon was stripped of the hosting rights as they failed to complete the construction of stadiums for the event in time (in the Caf ExCo vote held to determine who should replace Cameroon, Egypt beat South Africa by 16 votes to one). After first crashing out in the group stage in the 2018 Fifa World Cup, they – the competition's favourites – exited their own tournament in the second round after a 0-1 loss to South Africa, making the propaganda show turn into a PR disaster for the regime. Abo Rida and the entire EFA board resigned in name, but were in reality fired. Rida kept his place on the Fifa council, however, and snuck silently back into the EFA presidential role as soon as the disappointment had died down.

Fifa themselves have now turned their back on Ahmad, as Fifa's ethics committee banned the Malagasy for 5 years, while hinting at further investigations. The verdict on 23 November last year, came over a year and a half after former secretary general Amr Fahmy filed his complaint and at a strategic time as Ahmad had announced he intended to run for re-election.

This time, Gianni Infantino is hoping he has chosen a candidate that at least will be more discreet when sticking his hand in the honey jar. Whoever of the four candidates who aim to replace Ahmad as Caf president wins will have a mountain to climb to regain the financial stability left by Issa Hayatou and find a rights buyer that can promise the same amount or more than Lagardère did. Presentation Sports have yet to announce any intention of bidding. BeIN Sports are likely to bid again now that the blockade by their Gulf rivals has ended. So are several others, as Infront. But with the corona pandemic also affecting the value of the rights, no one believes Caf are able to obtain anything near their now lost golden ticket of one billion dollars.