FC Barcelona's global betting partner, the controversial Russian bookmaker 1XBet, is regularly offering in-play odds and livestreamed videos of "fake" sporting competitions – including one football league with a team that shares the Catalans' name.
By Jack Kerr
The five-year deal between Barcelona and 1XBet was signed in July in 2019. On their homepage, Barcelona wrote: "As a result of this agreement, FC Barcelona and 1XBET will be working together in different activations (Sic) from a wide range of assets, including access to the players to create promotional material and marketing campaigns."

That meant that the Russian betting company had access to some of the most famous players in the world, including their then superstar Lionel Messi. Josep Pont, a member of the Barcelona board and head of commercial, was thrilled when the partnership was announced:
"We are convinced that this deal with 1XBET will help us to continue to grow both on and off the field. This deal consolidates our global expansion strategy and we are sure that it will help us to connect with new sports fans all around the world".
Neither Alex Sommers, spokesperson for 1XBet, could hide his delight:
"We are very pleased to reach an agreement with one of the best clubs in the world. We are certain that 1XBET has something to offer to all FC Barcelona fans. We expect that the cooperation of two world-class brands will be lucrative for both parties. Barcelona's slogan is 'More than a club' and we hope that over the next 5 years, the fans will come to realise that 1XBET is more than a bookmaker."
Along with sides like 'Liverpool', 'Dortmund' and 'Madrid', there's another Barcelona side – a side regularly turning out in the Dragon League, dressed as if they could be taking to the field for the European giants they mimic.
The indoor competition is one of dozens taking place around the clock in warehouses and indoor sports venues across eastern Europe. Played in front of no spectators yet streamed live and internationally, these leagues seem to exist for no other purpose but generating live betting odds for the bookmaker.
The torrent of data these teams are producing is as endless as it is relentless. Even after midnight in Moscow, the location of at least one of these venues, final results of matches can be posted almost every minute. At one venue, which operates 24 hours some days, up to three games can be in action simultaneously.
Sports being filmed and offered for gambling range from volleyball to "touch tennis" to table basketball to indoor cricket, with the quality often of such a poor nature that it would appear some participants have barely played the game and have little interest in doing so.
It's unclear who would be betting on these games, but the inclusion of indoor cricket and kabaddi suggests some may be aimed at punters in South Asia. One indoor cricket league features team names that are misspellings of those in the Indian Premier League.
A recent handball match purporting to be between the women's sides of France and Norway was played by girls who appeared to be in their early teens.
"No national team representing the Norwegian Handball Federation, neither from senior or youth level, were involved in a match on the date in question," a spokesperson for the Norges Håndballforbund said in a statement.
Leagues of their own
Despite the global gambling industry's insatiable appetite for betting fodder, these games only appear on 1XBet and its associated "mirror" sites, that are versions of the 1XBet but with different URLs or branding.
An analysis of website codes and internet registries confirms the leagues are likely to have been set up by 1XBet to produce exclusive betting content with livestreams for its network of sites.
Streaming of these games is carried out by StreamSport365, which has its logo plastered across many of the venues. StreamSport365 also features the games on its own website, and an examination of its underlying computer code shows these streams are being sent via a "websocket" from tvbetstream.com.
According to the Domain Big Data internet registry archive, tvbetstream.com is registered to BellRing Ltd, which is also the registrant for a number of 1XBet mirror sites, and an Ilias Agathokieous.
The same name was once listed in an interview as the CEO of 1XBet, however, this has not been verified and very little is known about 1XBet's corporate structure.
SecurityTrails.com shows that a subdomain of tvbetstream.com uses the same IP address as sportstream365.com and its associated sites.
When contacted about the possibility of streaming a competition in Australia, an anonymous representative for streamsport365.com replied: "We are not organisers of tournaments. We do not send events to the betting site. We do not pay anyone."
Streamsport365.com did not respond to a request for an interview. 1XBet did not reply to requests for an interview to explain this unusual set up.
Venues across Eastern Europe
The location of the venues where these games take place are rarely, if ever, listed, and few display features that would make them identifiable.
Many are draped in sheets or printed tarpaulins, giving the impression that the organisers prefer a level of secrecy. In the "Sport League" indoor football competition, for example, all windows in the venue are covered.
Games across the Sportstream365 platform frequently feature no sound.
At some venues, however, identifying markers can be seen, and using open-source intelligence techniques, it is possible to determine their locations.
Tvoy Led (твой лед) – Moscow
The Dream League West takes place between fake national teams in a venue with the words ЛЕДОВЫЙ КЛУБ written on its walls. It translates as ICE CLUB. As can be seen more clearly in the promo clips that run during breaks in play, it appears a section of the wall has been painted over, possibly to hide the name of the "ice club" where this event is taking place.
In a Google images search for ЛЕДОВЫЙ КЛУБ Moscow, the fifth image reveals the venue: твой лед, or Tvoy Led. This name is normally written across the walls of the venue, but has either been painted over or covered in a banner promoting the Dream League. The angle and features of the beams also positively identify this as the Tvoy Led venue.
TK Clay Park – Bar/Polje, Montenegro
A very small number of competitions that appear on StreamSport365 have websites of their own, even if they are short on details. The Monte Foresta tennis competition is one of them.
The site includes an embedded stream of its matches from StreamSport365. It also says the competition is taking place in Montenegro, and a photo in the site's gallery suggests its location might be near the coast.
The lighthouse on the left helps to narrow the search area down significantly: Wikipedia lists just 16 lighthouses in Montenegro, with one of them being in the town of Bar. Photos from the area confirm that is the location.
Up the road in Polje is the TK Clay Park tennis courts – which can be identified as the court pictured on Monte Foresta website.
Sportivnyy Zal – Yaroslavl, Russia
At a basketball match between "Raiders" and "Mariners" in the Rocket League, ГОРОД, ГДЕ ХОЧЕТСЯ ЖИТЬ! can be seen on one of the walls. It translates as THE CITY WHERE YOU WANT TO LIVE, indicating there might be a clue to the location written elsewhere. Behind the ring is a somewhat distinct spire, with Казармы (translation: Barracks) on the right. At the other end of the court is a coat of arms featuring a bear.
A Wikipedia page on bears in heraldry shows that the Yaroslavl Oblast, a Russian state around 200 kilometres north-east of Moscow, features a similar design. The page for the city of Yaroslavl shows that the design belongs to the city. Searching for Казармы in Yaroslavl brings up multiple pictures of a building with the same spire seen behind the court, while searching on Google Maps shows the venue is the Sportivnyy Zal.
Yaroslavl is also home to an indoor tennis venue, Tennis Club on Dacha, that is used as a venue for sports games shown on StreamSport365 and 1XBet. This is identifiable through a large ad for a local dealership at the back of the courts.

"Territoriya Futbola" Sports Complex, Minsk, Belarus
One of the weirdest venues in the 1XBet universe of league is coloured in various shades of green. There are no other identifiable features, aside from the timing of the sunlight through the windows, which is consistent with a venue in eastern Europe.
However, on a video that runs between games, a t-shirt with the URL kelme.by can be seen. Kelme is a Minsk-based supplier of sports clothing, and a Google search for мини-футбол, the Russian translation for indoor football, returns a number of results, including the "Territoriya Futbola" sports complex.
It's a venue that has also been used by the Minsk Furies Flag Football team, according to their Instagram account.
Two other Belarusian venues in – a handball/indoor soccer court in Brest, an indoor football venue in Minsk, and an ice hockey venue in Bobriusk – were also able to be identified through similar means.
However, the majority of venues that appear on StreamSport365 are impossible to identify, beyond an approximate estimation based on when sunlight can and cannot be seen through uncovered windows.
Nothing we can do: Liverpool
The Sunday Times called 1XBet 'one of the world's most controversial betting firms' and claimed the company ran a "pornhub casino", took bets on children's sports and advertised illegal websites.
The bookmaker is licensed in Curaçao, a former Dutch colony in the Caribbean that the Netherlands still has some oversight of.
The island has become something of a haven for online bookmakers who are unable or unwilling to get a license elsewhere, though the Netherlands Gaming Authority has recently put in some effort to clean up Curaçao's reputation. It even fined 1XBet, though the company has reportedly refused to pay.
Liverpool cut ties with the 1XBet after it had its UK betting license suspended in 2019, just months after the 'lucrative' deal was signed. Chelsea and Tottenham also cut its ties with the firm.
A representative for Liverpool says there is little that can be done to stop the side bearing its name from appearing on the site, as intellectual property rights do not cover city names.
Barcelona, which remains in partnership with the company, did not reply to questions about the Dragon League.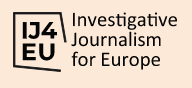 The production of this investigation was supported by a grant from the Investigative Journalism for Europe (IJ4EU) fund.