The advertising blitz which controversial gambling operator 1XBet launched in Morocco in 2022 was so successful that the local gaming authority which finances the country's grassroots and elite sport saw a decline in projected revenue for the first time. But Morocco is fighting back and could lead the way for the rest of Africa to follow suit.
By Philippe Auclair
Morocco is an outlier in many respects. It is one of the very few Muslim countries to allow its citizens to visit casinos, buy lottery tickets and bet on football matches and horse races. Unlike its neighbours, it had also been spared the scourge of illegal gambling until very recently. There was, as there is anywhere else, a clandestine black market, but of negligible size. Moroccan citizens had no need to turn to illicit operators: all betting was and remains – at least in theory – the preserve of a state-sanctioned body, la Marocaine des jeux et des sports (MDJS), which was established in 1962 and offers a variety of jeux de hasard to the locals. What's more, every dirham of profit generated by MDJS is then passed on to the Fonds National du Développement du Sport, a national fund which finances both grassroots and elite sport throughout the country.
The contribution of MDJS to the nation's sport reached a high of 645 million dirham (the equivalent of 63 million US dollars) in 2021, six times more than in 2010. It's not just by chance that Wydad Casablanca won its third CAF Champions League title in 2022, RS Berkane triumphed in the CAF Confederation Cup the same year (a competition which Raja Casablanca had won in 2021) and, most spectacularly, Morocco became the first African nation to reach the semi-finals of a World Cup last December. It is its comparative wealth which has turned Morocco into a continental sporting superpower, a wealth which is primarily generated by the income from state-controlled gambling. 
Yet this success story is now facing what one Moroccan official described to Josimar as 'an existential threat'. For the first time in its history, the revenue of the MDJS is down on its projections, which, in the longer term, will imperil investment in the nation's sport. And all this, because of the recent explosion of illegal online gambling. All this, he said, because of the arrival on the Moroccan market of the behemoth of sports gambling in Africa, 1XBet.
The controversial gambling operator, which was founded in Russia and is now primarily, but not exclusively, operating from Cyprus, is known for its ultra-aggressive approach to the promotion of its brands, of which 1XBet is the most visible, but by no means the only one. 22bet (a former regional partner of PSG for Africa), Melbet and Betwinner are some of the better-known iterations of a gigantic organisation which is currently building a huge skyscraper to house its operations in the Cypriot city of Limassol. With a turnover in the billions – by a conservative estimate – money is no object to its owners, a triumvirate of Russian emigres, originally from Bryansk, Roman Semiokhin, Dmitry Kazorin and Sergey Karshkov, who are believed to have fled their native country when its law enforcement agencies cracked down on their activities there.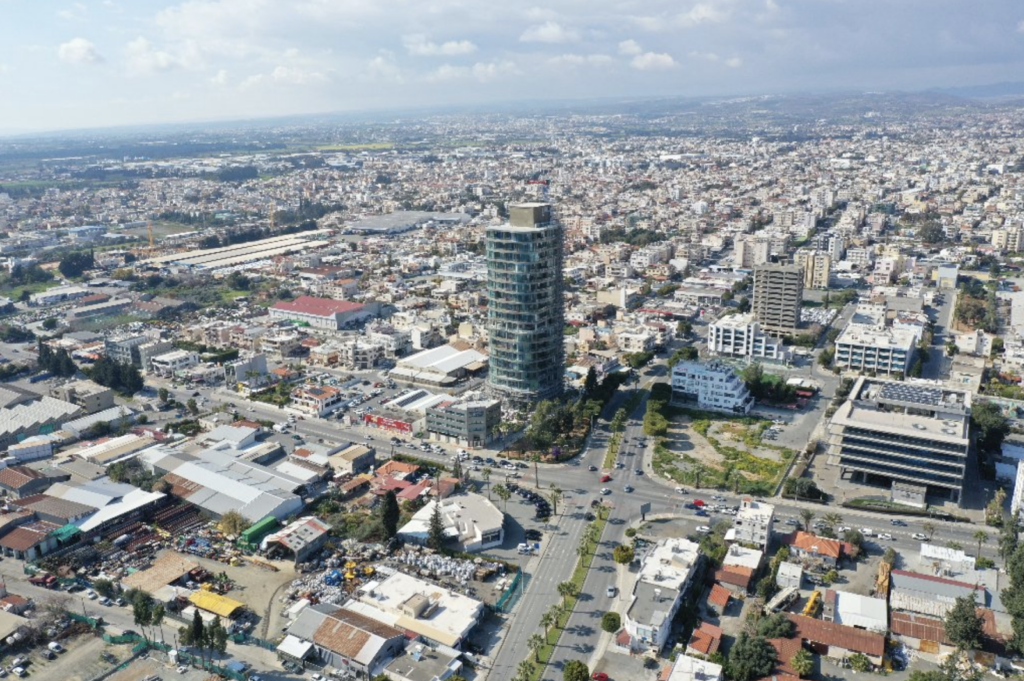 The new 1XBet HQ, under construction in Limassol, Cyprus
1XBet, one of the very few gambling operators to ever have had their licence suspended in the United Kingdom, can only operate legally in Spain and Malta in Europe at the moment (*), and have been very careful not to impinge on the turf of the big Asian-facing gaming operators which dominate the colossal Chinese and Far East-Asian markets. This has left them with two geographical areas of growth: Latin America and, especially, Africa, where they have acquired gambling licences in at least five countries in the space of two years, and have attempted or are attempting to gain legal status in a dozen more (*).
But Morocco is not one of them.
The Blitz
Yet it is in Morocco that 1XBet has conducted an advertising blitz on a scale unheard of from a bookmaker on the African continent. As Tel Quel magazine reported, 4 x 3 billboards appeared almost overnight on the side of the country's roads and motorways. Posters were plastered in countless shops. Ads were broadcast on state-owned national radio and television.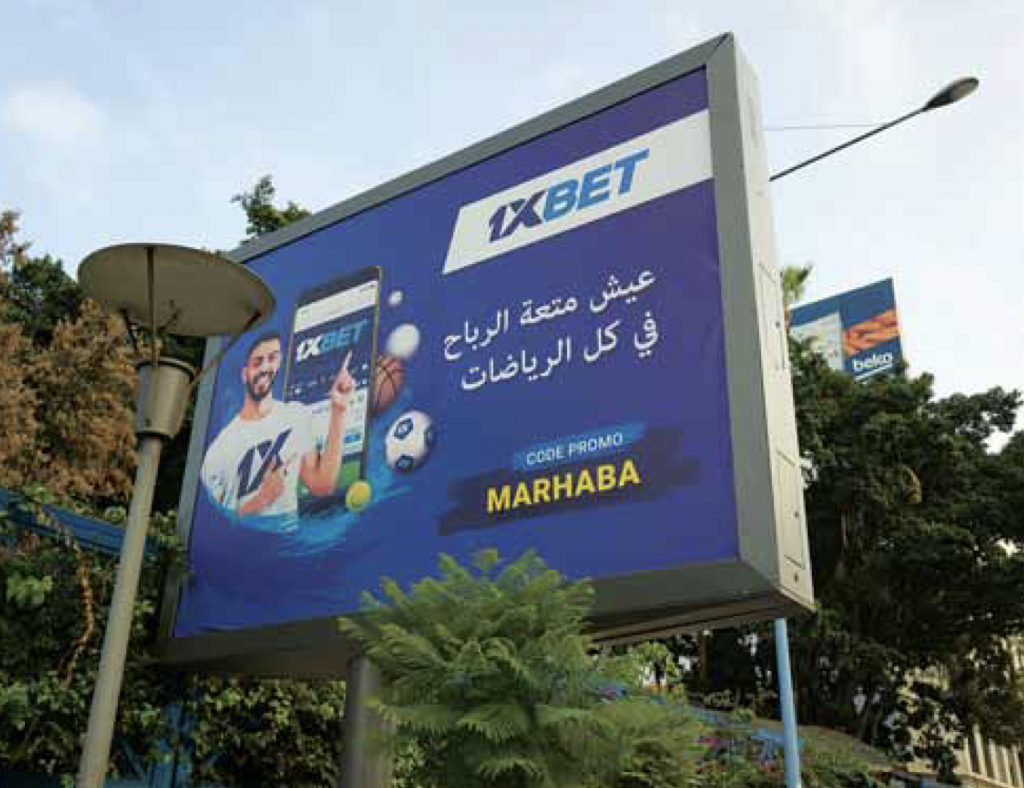 The impact of this campaign has been huge. According to a study conducted at the behest of a government-linked agency, which Josimar has been made aware of, illegal sports betting now accounts for an estimated 46 percent of the country's gambling market turnover, and over 60 percent if digital lotteries and casino games are taken into account. As to who is the main driver of this illegal market, there is no doubt in the minds of the authorities: it is 1XBet.
All the sources which Josimar has spoken to for this article insist on the illegal nature of the Russian-Cypriot bookmaker's operations in Morocco. "This is not a grey area", one official told us. "They do not have a licence. They operate outside the law. The only reason why they managed to do what they did is that they looked so huge that people believed they had to be legal".
A prime asset for 1XBet in this regard was the 10-year, 50 million US dollars sponsorship deal they signed with the African Football Confederation (CAF) in late 2018, and which, as revealed by Josimar, CAF is now reconsidering. "To the man in the street, it was unthinkable that a company whose name you saw advertised everywhere during the African Cup of Nations could be outside the law", another Moroccan official told Josimar. "This deal has done us such harm". To compound the impact of CAF's apparent endorsement of the bookmaker, one of the country's most popular clubs, Raja Casablanca, a 12-time winner of the national league and a triple African champion, signed a three-year multi-million sponsorship deal with 1XBet in 2022.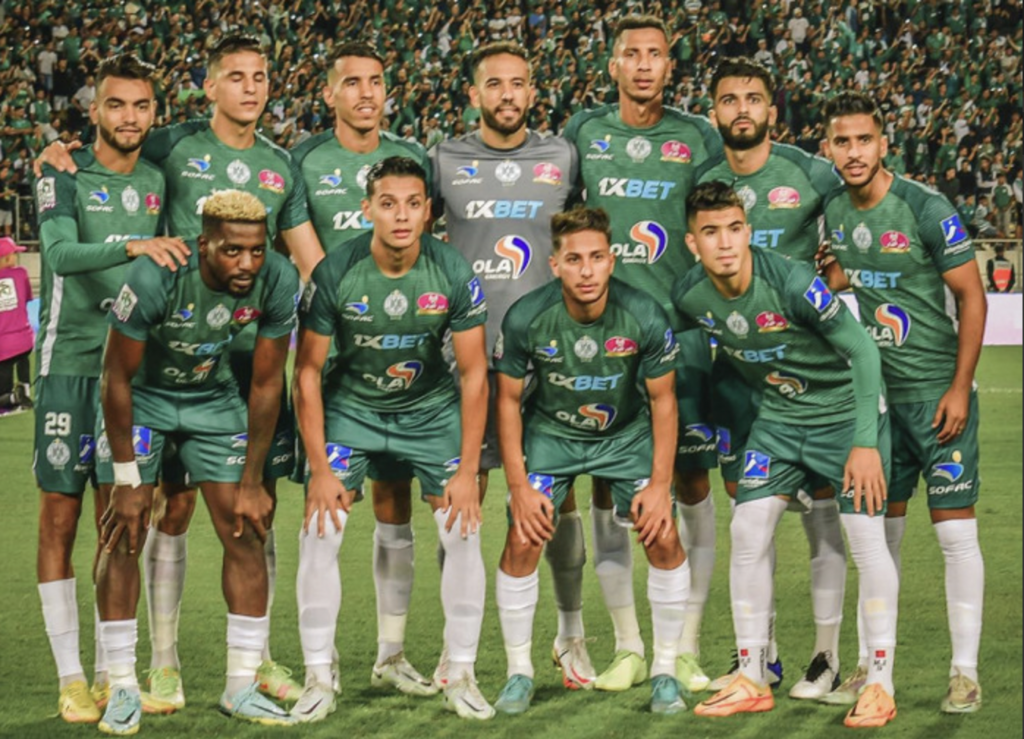 Morocco was a prime market to aim at for 1XBet. It has a predominantly young, football-mad population, of which 93 percent has access to the internet, far above the African average. Elsewhere on the continent, 1XBet has been mostly relying on influencers and 'brand ambassadors' such as Rigobert Song in Cameroon or Emmanuel Adebayor in Togo, for sister company 22bet, to promote its brand. As highlighted by Josimar, 1XBet also routinely uses photographs of famous players to advertise its offers – without their authorisation. In Morocco, the bookmaker has combined these methods with a more traditional, 'middle-of-the-road' approach, with devastating effect.
"They threw everything at us", a source told Josimar. " They visited the kiosks and small shops where people buy lottery tickets and promised the owners cuts of up to 30 percent of their turnover if they started to offer the 1XBet sportsbook. Many said 'yes', of course. They'd been hit badly by Covid and, more generally, by the economic situation. They needed money and, to be fair to them, they had no idea that that company was operating illegally here. They'd seen the name everywhere, on the streets of Rabat and Casablanca, on their televisions. How could they not be legit?"
Follow the money
Something which hadn't yet happened elsewhere is happening in Morocco, however: the country is fighting back. As one of the individuals involved in what he calls "a resistance movement" told Josimar: "they're so big that people think they are fine – but they only seem big because we're on our knees". The authorities decided to stand up and, to do this, to use a time-proven method: 'follow the money" or rather, in this case, "try to follow the money", as 1XBet's pyramidal structure and use of multiple, ultimately offshore-based companies makes it maddeningly difficult to track the movement of cash within the sprawling organisation.
The Moroccans had a potent weapon in their armoury: the Moroccan dirham is not convertible. Individuals and companies are only allowed to trade small amounts of foreign currencies for the purposes of foreign travel, tourism and e-commerce. Legislation passed in 2010 also forbade individuals to use part or all of their allowance (the equivalent of a few thousand dollars per annum) to purchase goods and services linked to gambling and pornography on the internet and, whilst this law made no mention of these restrictions when it was updated a few years later, it is understood that they still apply today.
Yet banks have been processing payments to and from 1XBet, judging that the colossal size of the operation meant that the authorities had to be satisfied with the venture, which they most definitely are not, especially since the bookmaker doesn't pay a dirham in tax on their income. This might not be for long. Josimar understands that all major Moroccan banks have been visited by officials from the Office des Changes, which controls the flow of money in and out of the country.
A remarkable feature of the Moroccan fightback is that it has brought together a number of parties and agencies which, in normal circumstances, would tend to protect their prerogatives and are notoriously reluctant to cooperate. Not this time. Morocco's central bank and Ministry of the Interior have joined forces and initiated investigating procedures aiming at blocking illegal cross-border money transfers related to gambling. More specifically, they are now tasked with finding the channels which 1XBet uses to circumvent financial regulations and wire the money from Moroccan gamblers abroad.
The Moroccan Data Protection Agency (CNDP) also decided to act proprio motu – off its own bat – when it was made aware of the scale of the operation and of the danger it posed to the future financing of sport in the country. It is interesting to note that the CNDP is particularly concerned by the complete opacity of the data processing by 1XBet and fears that they are being used for purposes other than functionality. Where these data are stored is also unknown. An inside source told Josimar that 'the whole 1Xbet data chain [was] "broken"', but that they had succeeded in identifying the company which serves as a mothership for 1XBet's conquest of the Moroccan market. However, representatives of this company apparently failed to turn up when they were summoned to an interview.
Josimar also understands that a criminal complaint against person unknown related to 1XBet's illegal activity in Morocco was filed at the beginning of March of this year, and that Raja Casablanca, having been made aware of the problematic nature of their sponsorship deal with the bookmaker, would drop it in the near future. Pressure has also been applied on advertising agencies and billboard companies to stop promoting the 1XBet brand in the country. This unique multi-pronged approach, which is set to intensify in the coming months, appears to have had some effect, and rumours are now circulating that 1XBet is considering pulling out of the Moroccan market altogether.
If so, this would be a first on the African continent. The impact would be felt beyond Morocco's borders, as Morocco is not the only country where national lottery funding plays a pivotal role in supporting culture and sport. In Togo, Senegal and Ivory Coast, for example, three countries in which 1XBet has tried to obtain gambling licences and is now operating openly despite receiving official warnings from the authorities, the loteries nationales respectively contributed the equivalent of 3.1, 15.6 and 23.4 million US dollars to sport and cultural activities in 2021. The 'existential threat' posed by 1XBet to the financing of sport is not just a Moroccan, but a pan-African problem to which Morocco has, perhaps, brought the beginning of a solution.
(*) Ghana, Kenya, Uganda, Tanzania, Nigeria.
(*) This has not prevented them from setting up multiple mirror sites which can be accessed in countries where they've been blacklisted, such as Romania.