Welcome to the crazy world of betting on English non-league football. All the way down to the tenth tier matches are on the global betting market.
By Steve Menary
The scouts sit at the back of the main stand to avoid attention, usually on the half-way line. They generally buy tickets, so the clubs have no idea they are even there. A young person constantly on their mobile rarely attracts attention. To the hardy mostly older non-league fans around them, they are probably on TikTok or Instagram.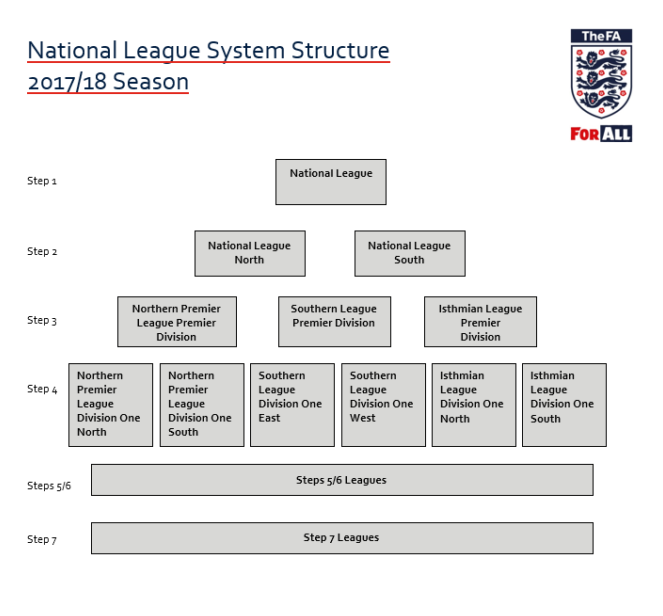 In England, the National League System – often described as non-league – is a pyramid that feeds into the Football League. Steps three and four are collectively known as the Trident Leagues and at the bottom level some games are watched by less than a hundred people.
Yet live in-play betting on games at this level is routinely offered around the world because data collected by scouts from the stadiums is sold to online bookmakers.
Between February and March 2022, more than 120 Trident League games were on international websites ranging from licensed Entain subsidiary Bwin to Georgian company Betlive and controversial operator 1XBet.
For data companies, these matches are attractive as the cost is low compared to higher levels of sport, where data is generally bought through expensive exclusive deals. For example, in 2019, exclusive data rights to the Premier League were sold in a deal reportedly costing around 10 million pounds a season.
In contrast, the only cost for providing live data from competitions such as the Trident Leagues is 50 pounds or so to send a scout to a game, plus travelling expenses and the cost of buying a ticket.
Trident League games are particularly popular with data and betting companies during the week, particularly when there are less league games and no UEFA club competitions but there are contradictions between offering betting on these games and the [English] Football Association's approach to regulation.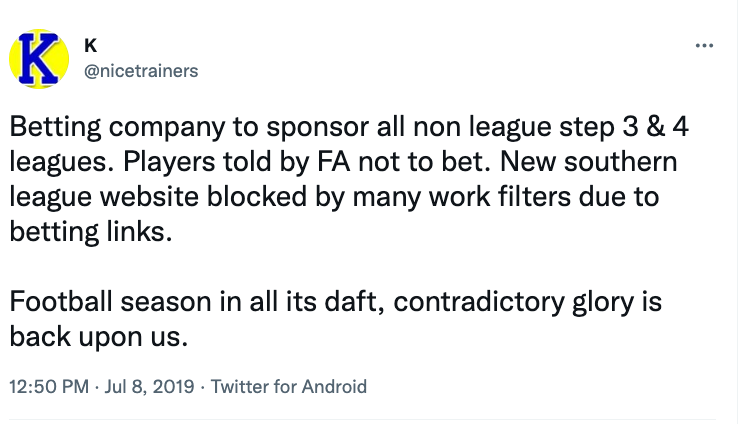 Since 2014, the FA has been enforcing some of the world's strictest rules on betting. Anyone connected with a club – players or officials – right down to Step 4 is banned from betting on any match anywhere in the world and swathes of non-league players and officials have been charged.
Non-league targeted
This witch-hunt amongst the non-league community comes as the data and betting industry have stepped up their interest in the game at this level.
In August 2020, Kindred Group agreed a deal for two of its brands, Unibet and 32Red, to become official betting partners of the National League, whose two divisions sit above the Trident Leagues in the English pyramid. Both betting brands are available across Europe.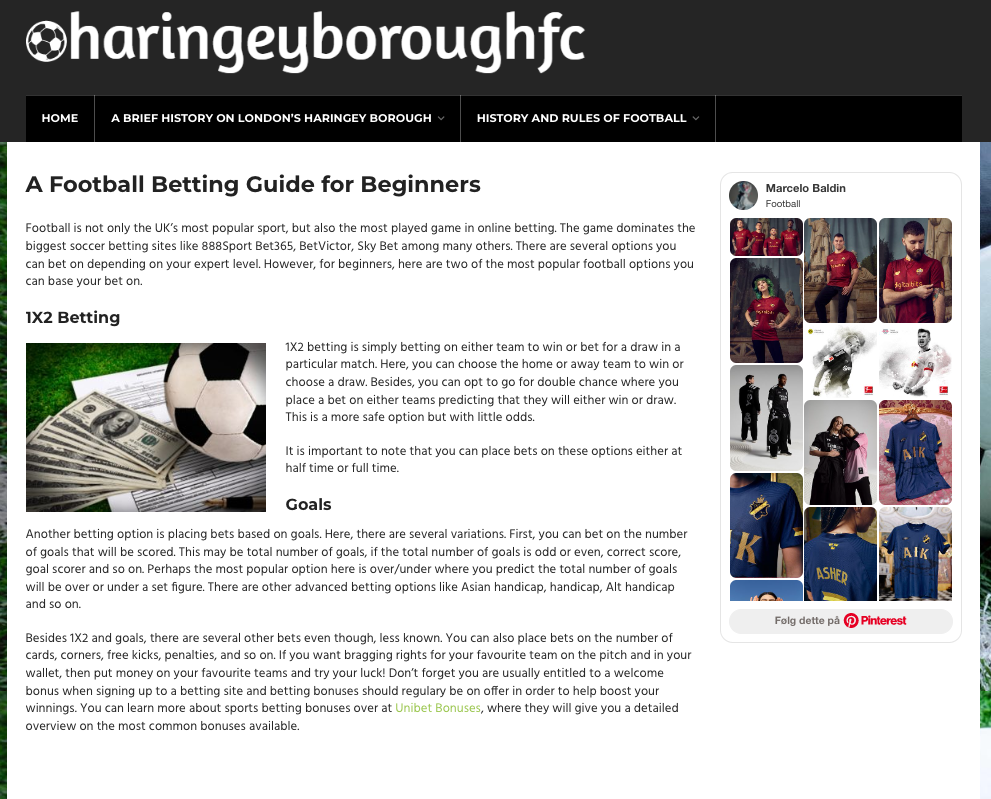 In January 2022, NonLeagueDaily.com, a news website covering football outside the Football League, was acquired by betting affiliate Betting.co.uk. Affiliates are companies that provide links or referrals to betting operators and earn a percentage of any losses incurred by bettors.
In April 2022, rival site TheNonLeagueFootballpaper.com published an article on '10 Ways Sports Betting has Improved its Game'. The website also carries links to betting sites including Fast Casinos Finland, SA Casino HEX and ArabCasinoHex.
Isthmian League side Haringey Borough, which had two players suspended by the FA last year for placing over 600 bets, even has a how-to-bet guide on its website.
Dangers of non-league betting
As the data and betting industries feast on non-league football, there have been regular warnings about the dangers of betting on low-level sport.
The Council of Europe's Macolin Convention, which aims to combat sports manipulations, calls for the "limitation of the supply of sports betting … where the organisational conditions and/or stakes in sporting terms are inadequate."
Europol has warned about the dangers of betting on these games, particularly when the bets are in-play. This is the 'most predominant' type of betting commonly used by match fixers according to a 2020 report from Europol, 'The involvement of organised crime groups in sports corruption'.
Europol cautioned: "In principle, lower-level competitions across different sports feature lower wages of players, lower attendance rate and lower interest from the wider public. They also attract limited media coverage, which often implies a lack of video-footage. Sporting competitions matching this profile are equally offered on the betting markets and usually the most targeted by OCGs [Organised Crime Groups]."
Betting markets
Betting companies are typically sold live data in large tranches that include games at all levels.
Some betting operators offer low-level games because they are getting the live data from these fixtures as part of a bundle and do not want to waste this information.
Responsible licensed betting operators also know that even if they would prefer not to offer low-level games, if they do not and live data is available then a rival operator will offer these games and could poach customers that gamble bigger sums on more high-profile fixtures.
Betting on Trident League games is not restricted to licensed companies. Operators from poorly regulated jurisdictions including Curaçao and the Philippines, where reporting suspicious betting activity is not a condition of their licence unlike the UK, also offer these fixtures.
On the weekend of March 18-20, live in-play betting was available on international gambling markets for 16 Trident League games and 1XBet offered 12 of these fixtures. Some of these games were watched by less than 200 people.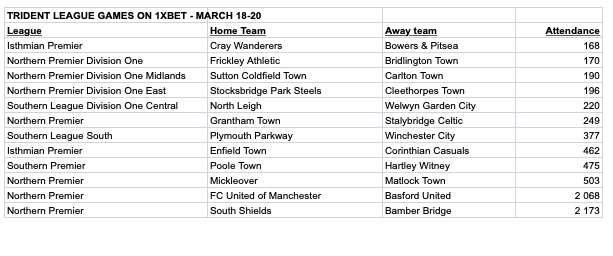 1XBet, which has a licence from Curaçao, ceased UK operations in 2019 after being investigated by the Gambling Commission for promoting inappropriate betting markets. Chelsea, Liverpool and Tottenham Hotspur cancelled sponsorships, but 1XBet has expanded into Brazil and Africa despite recently being declared bankrupt by a Curaçao court for not paying out on winning bets and faces having its licence cancelled.
Down and down
Fixtures below the Trident Leagues are also offered and in 2019 pre-season friendlies between Newmarket Town from the Eastern Counties League and Soham Town Rangers – then in the Isthmian North – and Hailsham Town from the Southern Combination and Eastbourne United were also on betting markets.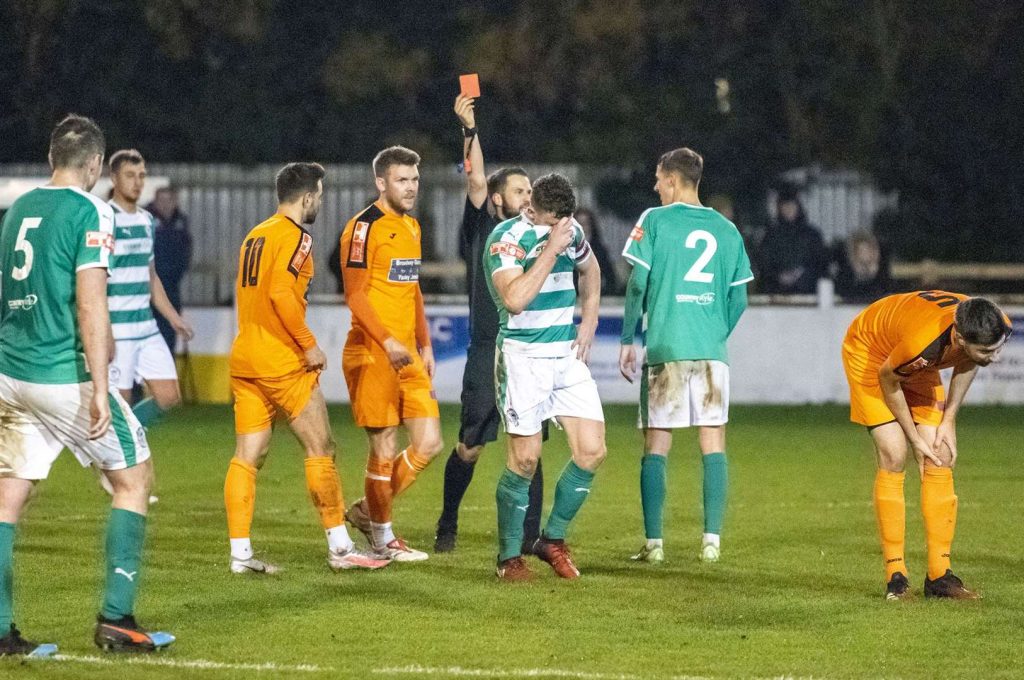 One leading data company even claims that English matches from the tenth tier are available for betting. In-play betting would only be available from these fixtures if a data company sent a scout to the actual stadium or collected data from a livestream or television broadcast – a process known in the industry as 'off-tubing'.
Mystery visitor
During the peak of the Covid-19 pandemic, some scouts asked for media accreditation, which alerted clubs to their presence. With Covid-19 subsiding, scouts are generally buying tickets again and most clubs often have no idea the scouts are inside their grounds transmitting live data for betting.
One Isthmian League chairman thought the whole set up was a scam until they were shown how their club's matches had been on international betting markets on multiple occasions this season.
Another Isthmian League club said: "One sat in front of us in the press box. They only seem to be on midweek games as there's fewer matches to bet on, as opposed to weekends. They never ask for accreditation. I imagine they claim back off expenses. We are never informed of who's coming."
While the top level of football can demand huge sums for their data, the non-league game is being exploited. A Northern League club chairman who had not missed a league meeting in 15 years had not heard the subject of data collection discussed once.
None of the club officials spoken to for this article wanted their games on betting markets. A director of one Isthmian League club who knew their games were being offered said: "The FA are pushing it as far as they can. There's not enough outrage about gambling."
Who's in charge?
Data companies are unregulated and in addition to collecting and selling data to the betting industry, they also offer integrity services to sporting bodies such as the FA.
Some leading data companies do inform the FA that their scouts attend Trident League games, but this information does not appear to be passed on to individual leagues or clubs.
In response to a number of issues raised in this article, an FA spokesperson said: "We are committed to ensuring that the integrity of football is maintained in partnership with the whole game and stakeholders from other industries."
The FA said to direct questions on data collection to FootballDataCo, which manages data agreements for the Premier and Football Leagues, or the individual Trident Leagues. FootballDataCo confirmed the non-league pyramid was outside their jurisdiction.
Josimar asked each of the leagues in Steps Three and Four of the non-league pyramid if they knew scouts were coming to their grounds to collect live data. The National and Southern leagues have yet to respond but a Northern League spokesperson said they were unaware of this. Isthmian League chief executive officer Kellie Discipline confirmed: "We have not been notified of this by the FA."
England not alone
This exploitation of lower league football is not restricted to England. Close to a thousand games semi-professional and youth games are on betting markets every weekend.
The only other country where betting reaches the depths offered in England is Germany, where matches in the eighth tier Kreisliga and Bezirksliga district amateur leagues also appear on betting markets.
Markus Sotirianos of the Unsere Kurve campaign, which campaigns against betting involvement in German football, said: "The target group of the sports betting companies are the ones interested in football, so especially lower league players are the ones interested in football because they do it themselves.
"I know for sure that even in the youth teams there, they sometimes have some prevention meetings and tell you it's dangerous to bet and even there you have so many players that already have some applications on their mobiles. It's just normalised because some famous players say 'OK betting is fine. It's part of football.' No, it's not. They are just trying to get money out of your pockets."
A time to act?
With the online gambling industry increasingly pervasive in football, the UK's 2005 Gambling Act is out-of-date and subject to a government review.
The Big Step – a campaign set up by a former gambling addict and supported by 27 clubs ranging from Championship side Luton Town to a swathe of non-league teams including Clapton, Dulwich Hamlet, Headingley, Lewes and Newhaven – is calling for a ban on gambling advertising in football.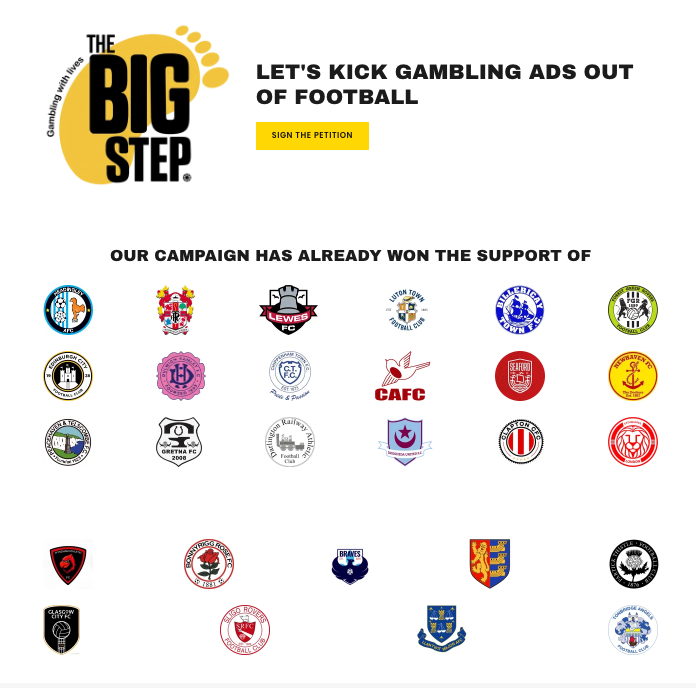 Banning gambling ads in football could be achieved through the government's review but banning UK licensed betting companies from offering non-league matches would be impractical. This would not affect overseas operators such as 1XBet and could drive betting on these games to poorly or unlicensed operators.
Another solution could be for non-league clubs to prevent data scouts from attending their games, which would stop the flow of information that powers in-play betting on these fixtures around the globe.
In the Premier and Football Leagues, a specialist security company, Comsec, is employed to identify and remove scouts from rival companies that illegally transmit data in breach of exclusive rights deals.
In sparsely populated non-league grounds, there is no need for such an expensive solution. The scouts can usually be easily found at the back of stands or on the half-way line, constantly tapping on or talking into their phones.
For the clubs and players, cutting off the data that powers in-play betting on their games would have no financial impact as they get no benefit from their games being on international markets anyway. As betting on low-level football plummets ever lower depths, perhaps now is the time to act.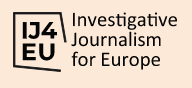 The production of this investigation was supported by a grant from the Investigative Journalism for Europe (IJ4EU) fund.