Ole Gunnar Solskjær had more than 6 million pounds in a wealth management company in Luxembourg. Several million pounds of his income has also been transferred to Guernsey. It's unlikely the Norwegian tax authorities are aware of these assets.


By Lars Johnsen and Håvard Melnæs


Manchester United manager Ole Gunnar Solskjær had an illustrious and enriching career as a player for the same club. According to reports in the British and Norwegian press, he made close to 30 million pounds during his time at Old Trafford.
Not only in football does Ole Gunnar Solskjær prefer to be red – it also applies to politics. In 2011, after he had moved back to his hometown Kristiansund, he was guest speaker at the national convention of the Norwegian Labour party, where he affectionately spoke of the Nordic social democratic model. He has also co-signed several op-eds in Norwegian papers in favour of social-democratic wealth distribution.
When Ole Gunnar Solskjær moved back after 15 years in England to become the new manager of Molde FK, he became tax-domiciled to Norway. All residents of Norway are required to declare all their assets to the Norwegian tax authorities, regardless of where in the world the assets are located, and whether it's cash in the bank, property investments, stock and so on.
Once every year, the Norwegian tax authorities publicly release summarised versions of the tax returns for all the country's taxpayers. This information consists of a person's taxable income, the size of his/her wealth and how much tax he/she paid the previous fiscal year.
How could it be – according to his tax return – that Ole Gunnar Solskjær's wealth amounted to only 22 million Norwegian kroners – about 2 million pounds – after having earned about 300 million kroner – or 30 million pounds – during his career?
And why would Solskjær use the services of Banque Internationale à Luxembourg, a bank in a country known for its bank secrecy?
Our sources say the current Manchester United manager in 2016 had between 6 and 8 million pounds in a Luxembourg wealth management company, money that doesn't show on Solskjær's tax returns.
Documents in Josimar's possession also show bank transfers amounting to millions of pounds from Dynamic Solution AS, a company Solskjær co-owned with his agent and best friend Jim Solbakken, to a company in Guernsey.
60 Grand Rue
The name is grander than its surroundings as Josimar strolls down Grand Rue in the financial metropolis of Luxembourg. Advertising for Banque Internationale à Luxembourg's (BIL) "private banking" services hits us immediately after stepping into the arrivals hall of the airport.
"Together for you," is the bank's tempting slogan.
Whilst the name smells of grandeur, Grand Rue is a regular pedestrian street. In a walkway we find "Centre Grand Rue" and the address 60 Grand Rue. A letterbox, a golden plaque with thick black capital letters, announce "LUX NORDIC". The company has two dozens of some of the most famous Norwegian footballers as clients. We want to talk to someone at the Lux Nordic office who can explain to us why they're so attractive for Norwegian players.
We hit the buzzer and ask for Jan Petter Thomassen.
"Jan Petter is on holiday," the receptionist says.
Thomassen is one of the founders of Lux Nordic Wealth Management. According to our sources within the Norwegian men's national team, Thomassen often visits the national team's hotel when they're preparing for a match.
Jørgen Ganer, the company's managing partner, is not present at the office this particular day, either, the voice informs us over the intercom.
When working on an article about Solskjær's wealth in 2017, we had first contacted Ganer. He said footballers' investments in Lux Nordic was Thomassen's "market." 
After several attempts, Thomassen finally answered our calls. We asked the Lux Nordic founder if he could explain what exactly a wealth management company does, and why Norwegian football players invest their money in his company.
"No. I can't. We have no comment," he said and ended the call.
But we hadn't travelled to Luxembourg only to knock on the door of Lux Nordic's office. We had several appointments with people in the Nordic finance community in the city, people well-informed about how Lux Nordic operates and who is on the company's list of clients.

At least 6 mill. pounds
Lux Nordic Wealth Management SA is a Luxembourg-based Norwegian-owned investment firm which is owned by JB Ugland Holding AS in Norway, which, in turn, is owned by the shipping magnate Johan B. Ugland. The Ugland family also owns Ugland House in the tax haven Cayman Islands, and some 19 000 shell companies operate out of Ugland House.

"Wealth management" companies offer investment opportunities for so-called "high net worth individuals" who want little attention or insight into their investments.
Our sources tell us several Norwegian footballers have been clients of Lux Nordic since the company's birth in 2008, many have Jim Solbakken as their agent.
For years the player agent Solbakken has recommended his players to invest in Lux Nordic. Josimar know the names of over a dozen former and current national team players who have invested millions through Lux Nordic.
If the players live in Norway, they are required to declare these investments to the tax authorities.
One of those former players who have invested money through Lux Nordic, is the current Manchester United manager Ole Gunnar Solskjær. As late as 2016, the company managed between 6 and 8 million pounds for Solskjær via an account in Banque Internationale à Luxembourg (BIL), our sources say. Solskjær is said to have had both a so-called advisory account and a discretionary account, and invested through the company's own fund, Lux Nordic Financial Opportunities Fund. Sources say it was Jim Solbakken who advised Solskjær to invest through Lux Nordic. And it is Solbakken who has been handling the communications with the company's wealth managers on behalf of the current Manchester United boss.

Kickback
Lux Nordic has for years actively pursued Norwegian football players. Why?
Sources in the finance community in Luxembourg describe well-paid athletes as "dream customers." Wealth managers make more money from footballers, who neither understand nor have the time to try to understand the financial markets, than anyone else. One single transaction, e.g. simply investing in shares in a foreign currency, can generate fees for the wealth manager several times over.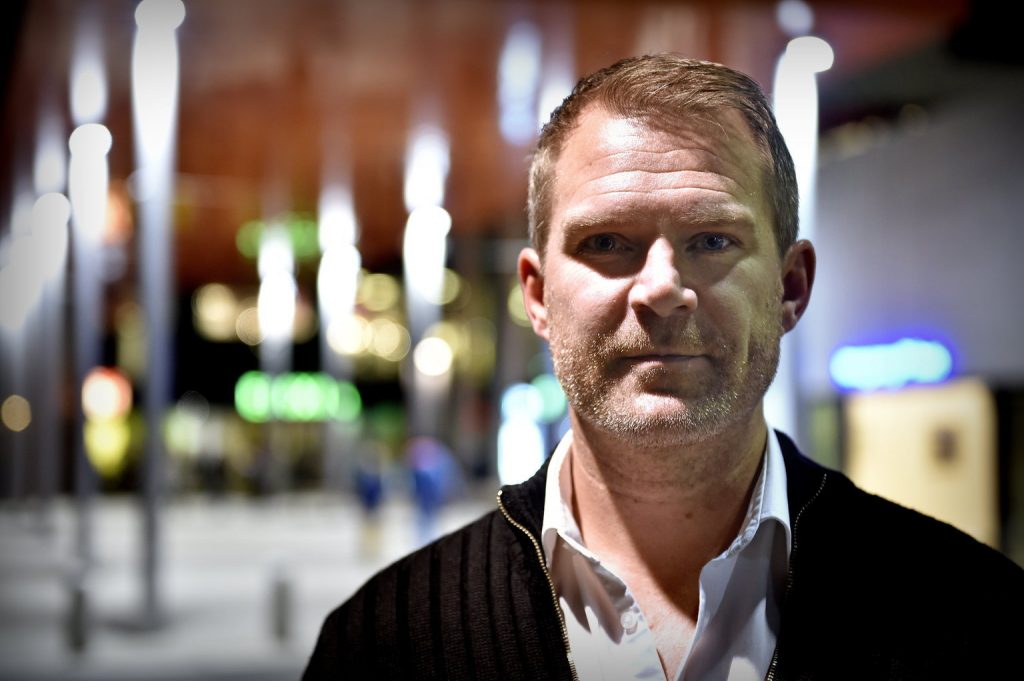 In this part of the finance industry, it's completely common for whoever brought the client through the door to get a percentage of the wealth managers transaction fees. Usually 20 or 30 percent. Such kickback deals are standard in the business, we're told. According to Josimar's sources, Jim Solbakken has this kind of arrangement for the players he brings to Lux Nordic. Every transaction a Lux Nordic wealth manager does on behalf of one of his players, Jim Solbakken makes money.
Footballers make good money in their short careers, but face uncertainty when their playing days are over. Their investments should ideally be low to medium risk, their money should grow slowly. With their own bank balance in mind, wealth managers often avoid this advice. Instead they recommend high-risk investments for their football clients, Josimar's sources say. They make more money from fees that way. But high-risk really means high-risk – potentially the client can lose substantial amounts of money. Josimar are aware of several Norwegian former footballers who've lost most of their wealth this way.
Ole Gunnar Solskjær is not one of them. As a number of people say: He's too intelligent for that to happen. According to our sources, his Lux Nordic investments have paid dividends.
To be able to invest in Lux Nordic Financial Opportunities Fund, you had to be a customer of the Nordic bank Nordea or, as Solskjær, be a client of Banque Internationale à Luxembourg.
The Luxembourg bank was named as "lender" for both Solskjær's house in his hometown Kristiansund and his house in Macclesfield.
According to the Norwegian land registry, the mortgage deed for the house in Norway was removed on 21 July 2017. According to HM Land Registry, the mortgage deed for his house in England was removed on 22 August 2019.
According to our sources: the money available for investments in Lux Nordic came via Banque Internationale à Luxembourg, but it originated from another tax haven:
Guernsey.

Image Rights
During the period Ole Gunnar Solskjær played for Manchester United, his image rights income was invoiced by Dynamic Solution AS, the Norwegian company he co-owned with Jim Solbakken. The image rights income was then transferred to two different entities – World Image Management Corporation (WIMC) in Derby, England, and to Profile Sport Limited in Guernsey. Profile Sport Limited is controlled by the infamous Norwegian agent Rune Hauge, who hit the headlines in the 1990s "bungs scandal," where then-Arsenal boss George Graham was found guilty by the FA of receiving illicit payments from Rune Hauge in relation to transfers of two Scandinavian players.
Documents in Josimar's possession show bank transfers in the millions of pounds spanning years from Dynamic Solution to WIMC and Profile Sport Limited – all in rounded figures.
Documents show that Rune Hauge's company Profile Sport Limited was incorporated in the British Virgin Islands on 7 June 1995, and fully migrated to Guernsey on 10 december 2013. With migration, the name also changed to Profile Sport and Media Limited.
A 2016 revelation by the Swedish public broadcaster, Sveriges Television (SVT), documented that 150 million Swedish kroners (roughly 15 million pounds) was transferred from the Swedish FA (SvFF) to Profile Media Limited in the British Virgin Islands in 2009 after Rune Hauge had acted on behalf of SvFF in the federation's Swedish football TV rights negotiations.
A step further up the ownership ladder from the company today known as Profile Sport and Media Limited, we find Sarnia Management Corporation, a Guernsey entity controlled by Rune Hauge, where Hauge long-time partner Lisa Ann Davey is a named director.
In the Panama Papers revelations, Sarnia Management Corporation is tied to over 200 shell companies spread around the world's tax havens.

Tony the tax planner
Millions of pounds of Ole Gunnar Solskjær's image rights income from Manchester, also went to a company in Derby.
"WIMC is one of the leading sports rights management and consultancy businesses in the UK. It also has a global network of associates at its disposal to assist in the delivery of its services," claims Worldwide Image Management Corporation on its website.
The company advises "professional sports clubs, players and rights holders on the management and exploitation of their commercial rights."
Photos of Ole Gunnar Solskjær and former Blackburn Rovers player Morten Gamst Pedersen adorn the webpage.
A business park across the road from Derby County's home ground Pride Park houses WIMC, along with a number of other entities – among them several companies owned by Scandinavian footballers.
Not only do these entities share the same address, another common denominator is Anthony John "Tony" Lymn. He's a director of several of the footballers' companies, and owns 50 per cent of WIMC.
"I split my time between my corporate clients, my sports clients and one-off projects for the firm's clients. The variety in work is both challenging and rewarding. Everyday brings something different and I regard myself as a 'problem solver' as well as an advisor," he states on the web pages of his accountancy firm Ashgates.
​"Within the world of Professional Football and Rugby I am 'Trusted Advisor' to Players (particularly Non-UK Domiciles) and one of the country's leading Sports Tax Specialists."
It was Tony Lymn to whom Rune Hauge sent his Scandinavian clients when the flow of players from the northern corner of Europe started in the early 1990s. According to sources in the football community, Rune Hauge was not the type to rest on his laurels after one of his players had signed for a Premier League side. His vision, sources say, was to provide an "A to Z package" for the players. Their money should grow, securing the players funds well after they'd hung up their boots.
In those plans, Tony Lymn was a central character. As soon as the ink was dry on the player's employment contract, the next agenda item was to set up a connection between the player and Lymn, who then would help the player with his tax planning.
Several of former Norwegian internationals are Facebook friends with Tony Lymn.
Our sources say Lymn helped the players establish shell companies and trusts in the Channel Island. Done the right way, this is totally legal.
"Tony is not an accountant who sits quietly in his office. He has total control, he makes sure the players declare their assets to the UK tax authorities. Where it goes wrong, and continues to go wrong, is when the players move home and fail to declare their assets," a source explains.
Ole Gunnar Solskjær moved back home in 2011, and became tax-domiciled in Norway which requires him to declare all his assets.
Declaring all income, all wealth, all types of investments is required of all residents, explains Ole Vincent Jebsen of the Norwegian Tax Administration.
"Not declaring all your assets can result in substantial penalty taxes. Tax evasion can result in fines or prison up to six years," Jebsen writes in an email.
Solskjær's tax returns for the period 2011 to 2018 show wealth between 17 and 30 million kroners – between 1,7 and 3 million pounds.
Tuesday 10 December 2019 we called Jan Petter Thomassen of Lux Nordic. We asked if he had time to talk about Norwegian footballers' investments.
"No. Have a good day," he answered and hung up.
Over several days we called the office of Tony Lymn. The secretary wrote down our name, phone number and email address. He has not come back to us.
Josimar has sent several questions to Ole Gunnar Solskjær, Jim Solbakken and Rune Hauge – none of them have responded.