A company owned by a Macau corporation which was founded by a suspected triad gangster currently awaiting trial, registered on the Isle of Man and licensed by a British government agency, has been enabling online bookmakers linked to the Chinese criminal underworld to operate in full view and complete impunity.
By Philippe Auclair
Some billionaires like to wear their wealth lightly in order not to attract undue attention. Not so for Chau Cheok-wa, the main shareholder, director and CEO of Macau's SunCity Group. He's better known as 'Alvin Chau', a flamboyant playboy whose name had regularly appeared in the gossip columns of 'people' magazines in Asia since he'd turned SunCity into one of China's three major so-called 'junket operators'. Thus named as they originally specialised in organising 'junket' trips for super-rich customers in the former Portuguese enclave of Macau, the sole place, alongside Hong Kong, where it is legal to bet in China. Chau might have thought he was untouchable, protected as he was by his fortune, his public persona and the influence he wielded in the gambling nexus of Macau and beyond.
Yet he fell, the most prominent victim of president Xi Jinping's crackdown on gambling to date (*). In November of last year, an arrest warrant was issued by the People's Procuratorate of Wenzhou city, which, via a post on the Weibo social network, urged Chau to "surrender as soon as possible", for having "seriously hampered the social order of our country". Along with ten alleged accomplices, Chau was arrested on 29 November 2021 on suspicion of money-laundering, fraud and masterminding an illegal betting network in mainland China. Some sources indicate that this syndicate was responsible for 200 billion US dollars in illegal cross-border gambling, an astonishing figure which is nevertheless in keeping with estimates of the total value of the unregulated betting market, which is thought to exceed 1 trillion dollars.
Following a 14-hour long interrogation, the 48-year-old was remanded in custody at Macau's Coloane prison, where he still awaits trial after being formally indicted on 27 May of this year. According to Chinese sources, he should appear before his judges in the coming month. If found guilty of all charges, the native of Macau could face up to 33 years in jail.
"We share the same values"
Up until then, the targets of the regime's swoop on 'cross-border gambling' which was initiated in August 2019 had been underlings of the huge syndicates which mastermind illegal betting in China, where gambling was outlawed when the Communists took power in 1949. These groups are thought to be behind a number, if not all, of so-called 'Asian-facing' online bookmakers who offer traditional casino games such as roulette and blackjack as well as bets on sports, mainly on horse racing and football games played in Europe and elsewhere.
The names of some of their brands (accessible through tens of thousands of mirror sites and virtual avatars, in order to avoid the scrutiny of the Chinese authorities) will be familiar to football fans, as it is those same operators which many of the biggest clubs in the world, especially in England, have signed partnership and sponsorship deals with, either publicising their brands on their teams's shirts and on advertising boards in their stadiums, or by making them their official 'Asian betting partners' in exchange for seven-figure payments. To take an example, Leicester City have deals in place with no fewer than three of those opaque 'Asian betting partners': HTH, W88 and LoveBet (*).
Who the ultimate owners of those brands are, no-one in football knows, or seems keen to know, despite the fact that their links to criminal organisations, triads and 'secret societies' are a matter of public knowledge – which should not be a surprise, given that betting on football games on such platforms is illegal and punishable by law in China (*). The clubs' eagerness to close advantageous deals with those companies is such that they sometimes even fail to check whether the people they are dealing with actually exist.
As revealed by Josimar, one of the most prominent of those operators, Yabo Sports, used a male model to pose as their CEO in signing ceremonies with Manchester United, Paris Saint-Germain and Bayern Munich as well as their 'global brand ambassador' Steven Gerrard.
Speaking of this cooperation, Aidan Flynn, the director of customer cooperation at Manchester United, could not hide his excitement: "When I first learned about the Yabo Sports brand, Manchester United was looking forward to the cooperation. We share the same values, perseverance and courage. Yabo Sports is our perfect partner to explore the Asian market (…)"
Soon afterwards, Yabo, who employed a mind-boggling 80,000 agents in mainland China, was dismantled by the Chinese authorities in the single biggest anti-illegal gambling operation to date in the country (*). Remarkably, hydra-like Yabo appears to have survived its decapitation: an operator bearing the same name and logo has since re-emerged on another platform and still uses the likenesses of some of its former partners (including Leo Messi's Argentinian national team) to promote its brand.
Whilst the Chinese authorities have yet to reveal the names of the owners and executives of Yabo, several sources have told Josimar that Chau's SunCity Group had an interest in this operation, which would explain why some of the figures given by police in both investigations (number of clients and agents, amount of money gambled and seized) are remarkably similar. However, Josimar has not been able to verify this claim.
The 14k triad
What is beyond doubt is that Chau's SunCity Group, of which he was so proud that he had its name tattooed in traditional characters on his chest, was involved in 'illegal cross-border gambling'. Like almost every other 'Asian-facing' bookmaker, SunCity had operated its online betting platforms from the Philippines, where they had acquired a licence from the local Philippine Amusement and Gaming Corporation, or PAGCOR. SunCity could then use this licence to gain a foothold elsewhere, including in the United Kingdom, via a so-called 'White Label' company. The UK Gambling Commission (UKGC) currently has over 700 of those 'White Label' partners on their books. The proliferation of these 'partners' led the Asian Racing Federation (ARF) to write in its most recent report that "this extraordinary approach allows more than 700 white label online betting websites to be operated with little effective regulatory oversight", as "the UK GC transfers responsibility for oversight to the white label provider, who is responsible to ensure the 'appropriate safeguarding measures and controls are in place' and 'to address money laundering and politically exposed persons risks'" (*).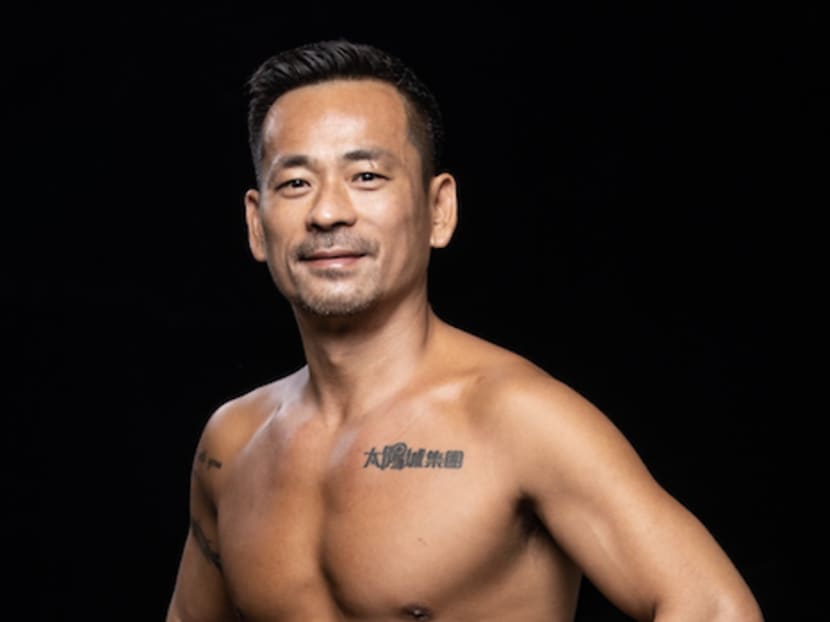 In the case of SunCity and their first known venture into football bookmaking, 138Sungame, about which later, it was through TGP Europe Ltd, a company based in the Isle of Man's capital city Douglas, that they got a foothold in the British gaming landscape. As of today, TGP Europe Ltd lists fifteen 'Asian-facing' partners on its website, almost all of whom have or had partnership or sponsorship deals with Premier League football clubs (*). Interestingly, Yabo Sports, a TGP Europe Ltd customer until recently, is no longer listed among their partners.
But SunCity was much more than a partner for TGP Europe. As Josimar found out, SunCity owned TGP Europe's parent company TGP Holdings Ltd.
In other words, the company which enabled a number of Chinese-controlled (if registered offshore) bookmakers to establish a base in the United Kingdom, from which they could advertise their brands through sponsoring some the biggest names in the most popular league in the world, was ultimately controlled by a man who is now in custody, having "admitted to establishing overseas gambling platforms" according to multiple Chinese media sources.
A man who is also widely believed to have been a member of one of China's most notorious gangs, the 14k triad.
"Dead chips"
It is only fairly recently that organised crime got directly involved in the Macau 'junket' industry. Up until 2002, three years after the Portuguese had handed back their colony to the Chinese government, this industry was the monopoly of the Sociedade de Turismo e Diversões de Macau, a company founded in 1962 by Stanley Ho, the suave godfather of Macau gambling, and a rumoured associate of the Kung Lok triad himself. Other triads were content with a walk-on role, scalping the punters who travelled on their ferry-boats from Hong Kong to reach the Macau peninsula. As this practice was judged bad for business, it was agreed that the scalpers would be allowed to sell those customers so-called 'dead chips', which they'd bought at a discount from the casinos and whose nominal value was the same as the genuine chips used in the Macau casinos.
Though those 'dead chips' were worthless, the casinos would let their customers gamble with them; and when those customers won, they were paid in real chips, which the scalpers, known as damazai, would then ask the gambler to exchange for more 'dead chips' in the name of their 'friendship' – a friendship it would have been dangerous to ignore. The real chips could then be redeemed for cash by the damazai. This ingenious arrangement generated profits substantial enough for the damazai to organise special trips for their best customers, to whom they would offer free transport and accommodation, as long as they accepted to gamble with their 'dead chips' once at the roulette table: the 'junket trip' was born. Damazai also operated a loan system in which their customers, when they borrowed 100,000 yuan, were only given 90,000 yuan in chips, the difference of 10,000 yuan being known as the 'beheading interest'.
This parallel business had been appropriated by the triads by the mid-1990s, who also infiltrated the VIP rooms of Macau's casinos. The 'self-regulated' damazai system was remarkably successful, so successful in fact that rival gangs got greedier and greedier, and Macau became the theatre of a vicious turf war as the new century drew near. The warring factions were the Shui Fong and 14k triads, who were responsible for a spate of killings, bombings and arson attacks in Macau between 1996 and 1998. At the centre of this conflict were two men, Ng Wai and Wan Kuok-Koi, known as 'Broken Tooth' since he'd been hurt when crashing a car he'd stolen. According to contemporary reports, Wan, one of the 'Dragon Heads' of the 14k, even sealed a temporary alliance with the Shui Fong in order to topple his rival.
Wan Kuok-Koi, a.k.a 'Broken Tooth'
'Broken Tooth' deserves more than a mere mention in this story, for it was him who gave Alvin Chau the opportunity to climb up the ladder in the world of gambling in Macau. He too was a flamboyant character, a brazen one too: in 1997, he approached Hong Kong film producer Henry Fong Ping in order to shoot a film based on his real-life struggle against Wai. The result was an ultra-violent thriller, Ho kong fu wan, which became famous when 'Broken Tooth' sent henchmen to close down by force the bridge between the Macau mainland and the islands of Taipa and Coloane – the scene of one of the movie's climaxes – something which the authorities had refused to do. As a result, traffic in Macau ground to a halt for several hours whilst director Billy Hin-Ching Tang shot the images he needed. The local police didn't lift a finger. That is how powerful 'Broken Tooth' was, but not powerful enough in the end.

A year later, in 1998, he was arrested at home as he was watching the final edit of Ho kong fu wan. Convicted of illegal gambling, possession of weapons, loan-sharking, being part of a criminal association and the attempted murder of chief of Macau police Antonio Marques Baptista, 'Broken Tooth' was sentenced to fifteen years' imprisonment and the confiscation of all of his assets (*). His conviction opened the way for others to step into the breach and attempt to gain control of his share of the Macau gambling industry. One of these hopefuls was Alvin Chau.

Chau himself has always denied having anything to do with his alleged mentor 'Broken Tooth' or the 14k triad, preferring to paint himself as the hero of a rags-to-riches story, a poor boy born and raised in Macau who rose to the top thanks to his perseverance, hard work and ambition. When the Economic News Daily accused his SunCity Group of running a huge illegal cross-border gambling operation in July 2019, he convened a press conference in an attempt to refute the newspaper's allegations. SunCity "has not operated the so-called online gaming platform which is promoting gaming and conducting monetary settlement in mainland China without physical gambling chips", Chau said, denying as well that the turnover of his group was greater than that of the state-run Chinese Lottery, as the newspaper had stated.
This was a bold move: the Economic News Daily is run by the Chinese state and could not have published its article – an article which described the owner of Macau's biggest 'junket operator' as a criminal – without the assent of the authorities. Yet Chau did it, in typically flamboyant fashion. In his own eyes, he was just an imaginative entrepreneur who'd shaken up the fusty world of Macau gambling, whose success grated with the old guard.
A very different picture of him emerged from a report which former New South Wales Supreme Court judge Patricia Bergin tabled in the New South Wales Parliament in February 2021. The report's primary aim was to investigate suspicions of money-laundering in the operations of the Australian Crown Casino Group, with whom Chau had been doing business since 2009 (*). Quoting due diligence reports from four different business intelligence agencies (which had been commissioned by Crown themselves between 2017 and 2020), Bergin stated that "Alvin Chau was a former triad member and had continued associations with former triad members", "a henchman" who had been "in charge of loan-sharking and gambling for Wan Kuok-Koi" and had "started his own gang" after his mentor was jailed in 1999. She herself concluded that "Alvin Chau had a former association with the 14K Triad group and continued his associations with the members of Triads groups" and that "there were clearly links between Mr Chau, the SunCity Junket and organised crime groups".
What is known for sure is that Chau had entered the casino business when only twenty years old, in 1994, and apparently met 'Broken Tooth' for the first time a year later.
Chau visited 'Broken Tooth' regularly in jail and built a privileged relationship with the 'Dragon Head' who was widely believed to carry on running his business empire from behind bars. Chau's reward for his loyalty was a 30 million Hong Kong dollars loan – just under 4 million US dollars– which he got from one of 'Broken Tooth"s associates on 'Broken Tooth" recommendation. It is with this money that he launched the SunCity Group in 2007. "Before I was 30 years old, I was nothing", Chau told the Apple Daily newspaper in 2017. "After 30 years old, I began to have some thoughts and goals."
Chau's timing was perfect. As the number of internet users in China exploded from 2000 onwards, so did the number of potential customers who would be willing to bet online. There were only 23 million people connected to the worldwide web in China in 2000. By 2007, when SunCity was launched, that number had more than quintupled, to reach the 500 million mark in 2011 and pass 1 billion in the last quarter of 2021. The increased penetration of the Internet in mainland China allowed the casino operators to change their game and become bookmakers – a change of focus which made all the more sense since the traditional 'junket' industry peaked in 2011 and soon showed signs of decline. The days when their revenue would derive almost exclusively from in-person gambling in Macau casinos were over. By basing their servers and their huge staff in accommodating countries such as the Philippines, they could circumvent the stringent anti-betting laws in force not just in China, but through the whole of Far East. Using VPNs – which are particularly popular in the region – enabled customers to access geo-restricted sites and gamble in relative impunity. The door was open. All the junket operators had to do was to jump through. And they did.
SBOBET was the first dedicated Chinese-controlled sportsbook to acquire a licence in the Philippines, in 2003. They were also the first 'Asian-facing' operator to expand its services to Europe when it was granted a licence by the UK Gambling Commission through 'White Label' Manx company TGP Europe Ltd, in 2009. This expansion was a logical step: as reaching out to their customers in China would be illegal, being licensed in the UK allowed them to promote their brand to customers through striking sponsorship and advertising deals in the world's favourite competition, the Premier League. What followed was a flood of new brands, a number of which had a link with Chau's SunCity Group, as Josimar has found.
The first direct involvement of Chau in the UK-licensed bookmaking industry was through a venture called 138.com, in 2011. 138.com was an offshoot of 138 Marketing Ltd, a company run by British national Wai Yin Sze, known as 'Raymond' to his colleagues. Originally presented as a bookmaker catering for the Chinese diaspora (as attested by its original advertising, which was the work of Arias, a small British design company with whom 'Raymond' was associated), 138.com's first incarnation was 138sungame, the name which appears on the mock banknote which the irreverent British designers had intended to be a flyer for the new bookie.
Josimar spoke with a source who was associated with talks involving 138.com at the time and who described the company as 'a comedy show of a business', 'late paying rent', 'late with pay cheques' and so on. Yet 138.com had means way beyond those of an ordinary start-up. This was demonstrated when, after approaching West Ham, they turned their attention to Watford FC, who became the bookmaker's official shirt sponsors in June 2013 and would remain so until the end of the 2017-18 season, to be replaced by another obscure Asian-facing brand, MoPlay, which went bankrupt in 2020. Another major deal was struck at the same time, when 138.com became the official Global Gaming and Betting Partner of Newcastle United.
The connection with Watford was an especially interesting one, as 138.com, operating under the umbrella of another company, Fesuge Ltd, was working in tandem with two Isle of Man-based companies, Xela Holdings Ltd and TGP Holdings Ltd (through its subsidiary TGP Europe Ltd), who had provided them with the all-important UK Gambling Commission licence, and whose most senior executive at the time was a Watford fan named Garth Kimber. Kimber, the Head of e-Gaming development at the Isle of Man government until December 2011, had then transitioned into the private sector to become the CEO of both companies. The Financial Times, in a story published in November 2012, referred to Xela Holdings Ltd as "another Asian company" which had headhunted Kimber to "establish a base on the island". According to the FT, Mr Kimber had explained that "the company wanted access to Europe and the possibility of listing there one day".
Kimber was also referred to as 138.com's 'chief executive' in the Newcastle United's official statement.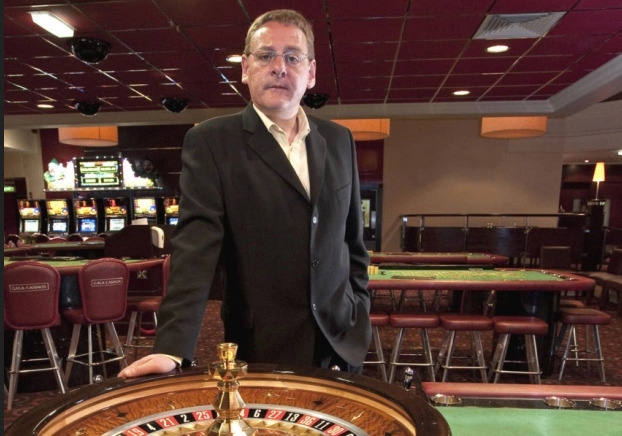 What nobody realised then was that TGP Europe Ltd and its parent company TGP Holdings Ltd were ultimately controlled by Alvin Chau and his SunCity Group. 138.com was much more than a client. 138.com belonged to the boss (*).
"Award-winning sports betting solutions provider, SBTech is pleased to announce they have signed an exclusive multi-year deal with TGP Europe Ltd. To provide a turnkey sports betting solution for the company's white label operation, including leading UK bookmaker JenningsBet. TGP Europe is owned by TGP Holdings part of the Sun City Group, the largest provider of live dealer casinos in Asia, making the deal a significant step in SBTech's progression into the European and Asian markets".
This press release was widely distributed at the time, but it is only now that its true significance can be gauged. This was an official statement by one of the biggest companies in the business. None of the numerous people Josimar has spoken to during this investigation doubts its veracity: by 2014, TGP Holdings was part of Alvin Chau's empire. The company had been incorporated on 2 November 2012 on the Isle of Man, and immediately assumed control over TGP Europe Ltd, the latest incarnation of a concern created by a man named Joseph Frederick ("Joe") Jennings in 1961.

As Josimar explained here, in March 1988, a new company of his, Joe Jennings (IOM), which would become the family's main concern in years to come, was incorporated on the Isle of Man in March 1988. This company then went through a series of name changes, from Tigres to JenningsBet (IOM), to Whitenet Solutions Ltd to TGP Europe Limited shortly before 2012, by which time it can be assumed that SunCity had taken control of it.
Since then, TGP Europe Ltd has obtained 'White Label' licences for dozens of 'Asian-facing' online bookmakers of whom hardly anything is known, save that they are operating illegally in China, a fact which has so far not been a cause for concern for the UK Gambling Commission.
In other words, a company owned by a Macau corporation which was founded by a suspected triad gangster currently awaiting trial, registered on the Isle of Man and licensed by a British government agency, has been enabling online bookmakers linked to the Chinese criminal underworld to operate in full view and complete impunity.
Josimar asked TGP Europe Ltd on three separate occasions to confirm that their ultimate owner was Chau's SunCity Group. We have yet to receive a reply to our enquiries. TGP Europe Ltd cannot be reached by telephone either, as they do not appear to have a number, and seem to conduct their business through using the mobile phones of their employees (none of whom are named on their website).
Visiting Douglas to ask these questions in person did not bear fruit either, which is not so surprising since the headquarters of TGP Europe Ltd, the biggest 'White Label' agency for 'Asian-facing' bookmakers in Europe, consist of a few rooms above a Joe Jennings betting shop located at 22A Castle Street. The tired-looking entrance to those offices features a couple of tatty doorbells with no name on them. No-one answered the buzzer. No plaque indicates the presence of TGP Europe on those premises.
As to TGP Holdings Ltd, the trail is now cold: the company was dissolved on 15 February 2021 (though Garth Kimber still describes himself as its CEO on his LinkedIn page), but not before a portion of its shares had been transferred to a company called Suntera Corporate Trustees (IOM) Ltd, a subsidiary of the Jersey-based Suntera Group. These shares are held in trust for three other offshore trusts, namely Sky IOM, Sunshine IOM and Starlight IOM. The names of the beneficiaries of those trusts are not known to Josimar and cannot be accessed on public records.

Josimar contacted the Suntera Group and attempted to speak to its CEO David Hudson, but was told, twice, that Mr Hudson was "away on business". The emails Josimar sent to Suntera, which listed detailed questions about TGP's ownership, received no reply. Josimar tried to contact Mr Kimber through Xela Holdings for comment, but without success.

Josimar also approached the UK Gambling Commission and its head Marcus Boyle on two occasions with a number of questions, one of which was:
"Is it not the case that the UK Gambling Commission has the statutory powers to initiate investigations into its licensees? If so, how can it be, for example, that it has not investigated TGP Europe Ltd, which is known to be an offshoot of Chinese junket company SunCity, and whose head Alvin Chau, well-known for his links with the 14k triad, was recently arrested by the Chinese authorities?"
We got the following reply from The UK Gambling Commission: "[…] We do not talk about individual operators or cases. This includes neither confirming nor denying that an investigation is taking place. To do so could hamper our ability to regulate."
If TGP Holdings has been dissolved – Xela Holdings is still operating – it's still business as usual for its offshoot TGP Europe Ltd. One of its clients, the 'Asian-facing' 12Bet brand, on 10 June signed a multi-year shirt sponsorship deal with Wolverhampton Wanderers FC.
As to Alvin Chau, his future looks bleak. He resigned as the chairman of the board and executive director of Suncity Group Holdings with effect from December 1, 2021. The trading in shares of the company had been suspended the same day, whilst one of its offshoots, Sun City Gaming Promotion Co Ltd, a "key supplier of hotel accommodation products" announced that it has ceased providing services to the group. Sun City Gaming Promotion, yet another subsidiary of Suncity Group Holdings, suspended its VIP gaming operations in Macau. Last, on 19 May of this year, Chau and his associate Chen Ting Kong disposed of their 78.5% share of the business by selling them to an executive director of the group, Andrew Lo Kai Bong.
The future of the SunCity Group group and of other 'junket operators' looks distinctly bleak too. Another prominent figure of the industry, Chan Weng Lin, CEO of Macau Legend Development and chairman of Tak Chun Group, Macau's second-biggest junket operator, was arrested in January 2022, suspected of "the crime of executing the leadership or command of a triad organisation". He is yet to be formally indicted. Meanwhile, China has initiated a review of its licensing regulations in Macau, which will certainly lead to a number of operators to lose their licences.
Whether this will be enough to deter 'Asian-facing' illegal bookmakers from carrying on putting money into English and European football is quite another question. If they no longer enjoy a free hand in China, they're still welcome elsewhere.
(*) For more details on the links between Premier League clubs and 'Asian-facing operators', see Josimar's previous investigations into the matter:
The trillion-dollar gambling game
The Insider 
The Asian Connection
The Vanishing
Fifa betting on banking
Wild West: Gambling advertising at Premier League grounds
Gambling with lives
The Imitation Games
Ball Street
Match-fixing heaven
(*) "Whoever gathers a crowd to gamble or engages in gambling for the purpose of profit shall be sentenced to fixed-term imprisonment of not more than three years, criminal detention or public surveillance, and shall also be fined." (Article 303 of Criminal Law of the People's Republic of China, 1979) and: "Those who, for the purpose of making profits, provide conditions for gambling, or participate in gambling with a relatively large amount of money, shall be detained for not more than five days or fined not more than 500 yuan; if the circumstances are serious, they shall be detained for not less than 10 days but not more than 15 days, and shall be sentenced to detention for not more than 10 days but not more than 15 days. A fine of not less than 500 yuan but not more than 3,000 yuan shall be imposed"
(Article 70 of "Public Security Administration Punishment Law of the People's Republic of China", 2005)
(*) In November 2021, China's Supreme People's Procuratorate revealed that mainland authorities had prosecuted 63,238 individuals in over 25,000 cases of illegal casinos on the mainland from January to September of 2021. Most of these cases involved 'cross-border betting'.
(*) From the same report: "The ARF Council's analysis of onlinebetting websites has found that 61% of betting websites examined were effectively illegal in most countries as they
are either Licensed but Under-regulated or Unlicensed and Unregulated".
(*) 12Bet (who have just signed a sleeve sponsorship deal with Wolves), AYXBET, BobSports, BetVision, Fun88 (Newcastle, until June 2022), i8 (Everton), Leyu (Chelsea, PSG, Borussia Mönchengladbach), HTH (Manchester United, Leicester City), OB (Aston Villa), SBOTOP (Leeds United, as brand SBOBET), SportPesa (formerly linked with Everton), Sportsbetio (Arsenal), Stake (Watford, Everton since June 2022), TLCBet (formerly Southampton, Middlesbrough, Sunderland and West Brom), UK-WL (formerly Nottingham Forest).
(*) The sentence was reduced to 13 years and 10 months on appeal. "Broken Tooth' was released on 1 December 2012. He still operates in Macau, as well as Palau, Myanmar, Malaysia, Cambodia and the Philippines and has been involved since in, among other ventures, the launch of a cryptocurrency named 'HB' through his World Hung Mun Investment company and a 'fraternal society' called 'The World Hongmen History and Culture Association', which the US authorities blacklisted (together with their founder and another of his companies, the Hong-Kong-based Dongmei Investment Group) in December 2020, as being a front for the 14k triad.
(*) The Crown Group had suspended all dealings with Chau and SunCity by the time Bergin's report was passed on to the NSW Parliament.
(*) 138.com and its associated brand 138bet stopped operating in May 2020. They briefly gave notice of their imminent closure on their websites and then went black. It is not known whether their customers had time to withdraw their money or not. No reason for the shutdown was given. Some industry sources from the region suggest that the move resulted from the desire of SunCity shareholders to sever ties with online gambling operations in view of China's crackdown on offshore casinos.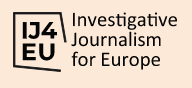 The production of this investigation was supported by a grant from the Investigative Journalism for Europe (IJ4EU) fund.