Close to a thousand semi-professional and youth football matches from Europe are available for live-betting on a typical weekend, an audit of the global betting industry has found.
It's a number that eclipses the amount of professional games available and it has raised concerns about the exposure of players to organised crime and led to claims that football has lost control of its relationship with bookmakers.
By Jack Kerr
Across the weekend of March 18-20 this year, we monitored the offerings of four bookmakers. The sites ranged from an unlicensed white label to a giant of the industry, and all were known to provide a diverse and extensive selection of games from the various tiers of football.
In this 72 hour window, in-play betting was available on more than 1600 football games from leagues run by football associations that are members of UEFA. More than half of these could, by our estimates, be considered semi-professional, including many youth and regional leagues.
One in ten games on offer came from under 19 competitions.
At its peak, more than 260 new games were put onto the market in a two hour period. For a period from late Sunday morning to mid-afternoon, almost 90 new games were made available for live betting every hour.
Almost one in seven games came from Spain alone (232 in total), with the vast majority of these being played in the country's various semi-professional leagues.
Less than a quarter of those games came from the professional tiers of the Spanish football league system – meaning many of the games available to bet on are those most vulnerable to match-fixing.
In Germany, which ranked second, 135 games were found to be available for live-betting at one or more bookmakers' sites. These include a game from a 'Bezirksliga' (borough league) and a 'Kreisliga' (district league).
"It's incredibly high," says Markus Sotirianos of Unsere Kurve, the peak body for fan organisations in Germany. "Incredibly high."
He is not just shocked by the amount of games available but also how far down the football pyramid bookmakers are willing to go.
While matches like the fourth tier Regionalliga are "on the edge of professionalism," others are far from it.
He points to one match hosted by Eintracht Wald-Michelbach, a team from "the middle of nowhere" – a small village in a forest in the hills.
(Eintracht Wald-Michelbach v. SC Bornheim 1945 e.V Grün-Weiss in the Hesse district league.)
"It's completely crazy," he says," because it offers many possibilities for match fixing.
"It changes the point of why we are doing sports and why we are watching lower league games [which is about] the pureness of football.
"And I'm just wondering who is betting on this. Because it's not about knowledge and experience, it's just about numbers.
"If you are sitting in Australia and betting on some match of Reinickendorfer Füchse [in the Berlin League] you don't have any real interest in this team. It's just, ok the odds are as they are.
"It's really crazy. What can I say."
These are exactly the types of games highlighted as an issue in the Council of Europe's Macolin convention. In article 9B, it calls for the "limitation of the supply of sports betting … where the organisational conditions and/or stakes in sporting terms are inadequate", in order to keep them clean.
And in Germany, Mr Sotirianos says the bulk of games could not legally be offered by bookmakers.
It's a different story beyond its borders though. The operator of bwin.com, one of the (fully licensed) sites we monitored, said there is no issue with offering such games internationally.
"bwin.de is in full compliance with its domestic licence and does not offer bets on lower league German football," the company spokesperson said. "bwin.com is not subject to these domestic licensing conditions and therefore is able to accept bets on these fixtures."
Match-fixing
The threat of these games being fixed is real.
One in 201 football matches last year were "suspicious," according to a recent report by Sportradar, a Swiss company that both supplies bookmakers with live odds and monitors the global betting market for suspicious bets.
It was the highest frequency the company had recorded in its 17 years of providing integrity services.
Even more alarming was its finding that more than half "of suspicious cases in domestic leagues came from the third tier or lower, including regional and youth soccer."
"Match-fixers continually look for new avenues to make money. Smaller leagues and competitions often lack the financial strength and resources to implement key integrity protections such as athlete education," it said.
"Players at this level may also be semi-professional or even amateur, receiving little or no payment from their clubs."
What their report doesn't mention is the role that Sportradar – and companies like it – play in creating this problem.
As well as recording which games were available on the betting markets, we also looked into the computer code of bookmakers' websites to find out where these sites were sourcing their live data from.
On the websites where it was possible to see where data was being sourced from, we found match identity codes from three data providers: Sportradar, as well as Genius Sports and Stats Perform, two other companies that supply both data to bookmakers and integrity services to sporting bodies.
More than 80 per cent of games picked up in this audit had a match identity code from at least one of these data providers associated with it.
Of the 900+ games labelled as semi-professional or youth football in our audit, more than half had a code from Sportradar. This was twice as many as were found from Genius Sports and significantly more than from Stats Perform.
Codes for Stats Perform and Sportradar could be found at slightly lower depths than those for Genius, and Stats Perform codes were found at lower depths than Sportradar ones.
It was not clear where the remaining games' live data was sourced from, though subsequent research did find that a secretive subsidiary of Sportradar called Real Time Sportscast was also collecting data on some of these leagues.
By making these games available, it creates the opportunity for these most vulnerable of games to be targeted by organised criminals looking to fix them.
All three companies were asked to share lists of games they covered on the weekend of our audit, as was Real Time Sportscast. They were also asked if they issued any match-fixing alerts for the weekend in question.
We also asked them if they had supplied data to the websites audited. Likewise, we asked the operators of these websites where they sourced their data from.
Aside from a short response from bwin, these requests went unanswered, although one data provider said confidentiality clauses meant they were unable to give details on suspicious betting alerts issued on matches from the weekend audited.
Likewise, bwin said it was not at liberty to say where it sourced its data from.
The sites we looked at
Match identity codes for two or more in-play data providers could be found in the computer code of bwin.com and betlive.com. The first of those sites is an industry giant that previously sponsored Real Madrid and is licensed in both Malta and Gibraltar; the second is a Georgian site that is licensed both there and in Curaçao.
On the two other sites we looked at, it was not possible to see where they were sourcing their live data from. However, visual observations show that they both appear to be taking data from Sportradar and Stats Perform.
One of these sites is a "white label" created by Armenian company Digitain that appears to be unlicensed. It features a virtual sports area that is dominated by offerings from Sportradar's subsidiary Betradar.
(The virtual sports of area on dozens of seemingly unlicensed white label sites from Digitain feature games provided by Sportradar's subsidiary Betradar.)
Using Google, we were able to find around 50 other Digitain white labels using Sportradar's virtual games that also appeared to be unlicensed.
Sportradar has previously said it has a contract with Digitain.
Visual observations of the Digitain and 1XBet sites appeared to show they were using data distributed by Stats Perform.
On a number of occasions, it was observed that these sites were both identical and in sync with sites whose in-play feed carried Stats Perform branding.
(Two companies covering the same match will not generally provide identical data, as each company's "data scout" – the person collecting information for the data provider – will interpret play slightly differently. Dangerous attack tallies, for example, can be wildly different between different data feeds of the same game.)
At times, these feeds were ahead of the Stats Perform branded sites, suggesting they were not being "scraped" (copied) in real-time from a licensed feed.
England
(England's seventh-tier Trident Leagues, and its first division, are popular with bookmakers around the world. In this case, a game featuring Tamworth and Hedensford Town is being offered by bwin (top right), which was displaying a live data feed from Stats Perform. Identical data feeds were observed on the sites of 1XBet and as a seemingly unlicensed Digitain white label, as well as being used on the site of another licensed bookmaker.)
The other country where more than 100 games were recorded is England. A third of these were from the sixth tier or below.
To put this into perspective: only one other country, Germany, had games offered from this far down the pyramid, and its tally was well under half of England's.
Sportradar's Tom Mace said in an interview earlier this year that you "can bet down to the 10th division" in England, "which is little more than park football."
While we have never come across bookmakers offering games from those depths, we did record almost two dozen matches from the various divisions of the Trident Leagues.
These include eight-tier matches such as Frickley Athletic vs Bridlington Town, Plymouth Parkway vs Winchester City and Stocksbridge Park Steels vs Cleethorpes Town.
(A shot taken from the website of Cleethorpes Town, one of teams whose games were offered for betting. )
On a Tuesday evening the previous week, we could bet on even more games from these leagues. In fact, there was blanket coverage.
It shows how low some bookmakers and data companies are willing to go when there is an opening in the market.
This is backed up by what we observed in a 2021 audit of football in Australia, which occupies a lonely time zone for bookmakers. From one site alone, we found almost 300 games on offer across a single weekend.
At one match, which was scouted by a Sportradar subsidiary, some players had never run out a full 90 minutes. Dog walkers literally used the pitch at half time.
At Trident League games we attended in England, there was some awareness that their games were on the betting market, but little understanding of how widely available they were or how the data were getting there.
But betting they are, and largely because of the companies also tasked with protecting these leagues from the dangers of the betting market.
"They should stop this," says Markus Sotirianos of Unsere Kurve, when asked if he had a message for Uefa.
"It's another point of the commercialisation of football, another level of changing the way we look at football.
"And Uefa should be very aware that this is a problem for society. And they and the national federations, and everybody involved in football, should be aware that gambling is a problem for society.
"Given all the risks, they should be shocked."

Josimar asked Uefa to comment, and received the following reply:
"Dear Sir,
We thank you for your email.
We regret to inform you that there is no one available for an interview.
We have no comment to make or any information to provide you with on the topic."
Notes on our research
1. Our classification of leagues as semi-professional is based on interviews, open-source research and informed assumptions. It is an inexact science, but we believe that overall our numbers have captured the trend.
The third tier of Spain is, we were told, not technically a professional league. But we were also told that, for all intents and purposes, it actually is one. We have put it in the professional camp. There may be other examples where we could have gone the other way.
We have not attempted to draw a line between semi-professional and amateur leagues.
From the outset, this audit did not consider cup games. This was for the simple reason that these can feature professional and semi-professional clubs, and classifying every individual team was beyond the scope of this study.
As well as U19 competitions, youth games were also taken to include U23 competitions which sometimes act as reserves competitions for national leagues.
2. The Digitain site in our audit is called irbet365.com. Because of its confusingly similar name to Bet365 – and because it has no connection to that site – we have not used its name.
While the fine print of the site mentions a Curaçao licence, the site's homepage does not include a dynamic seal of approval that would allow a user to authenticate this with Gaming Curaçao. It is standard for sites licensed in Curaçao to include this seal and a sublicensee number on their homepages. It did not have this either.
Our attempt to verify the licence with Gaming Curaçao has thus far gone unanswered, and when we asked the site's customer service staff where the site was licensed, they told us they did not understand our request and directed us to a different web address that took us to an identical website that also appeared to be unlicensed.
3. The site betlive.com is not related to betlive.cc, which was a Digitain white label site mentioned in our previous audit of Australian football betting markets. That site was taken down shortly after our report on that issue was published.
4. 1XBet – which may now be operating while bankrupt – offers many 'imitation games'. These were not included in our audit.
5. The increasing number of suspicious games recorded might suggest the work of integrity companies is not acting as a deterrent.
6. Spain had 87 games offered from its vast fifth tier, but none from below that. Fifth tier games from Poland, the Czech Republic and Scotland were also recorded. A contact inside the Czech FA said they have seen eight-tier games from that country offered.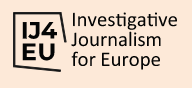 The production of this investigation was supported by a grant from the Investigative Journalism for Europe (IJ4EU) fund.