In July 2022, the French Football Federation (FFF) terminated the contract of Daniel Galletti, head of referees in Paris, without giving any reason. He was removed for sexual blackmail and sexual harassment of underage referees.
By Romain Molina
Following Josimar's investigation into FFF and FFF president Noël Le Graët's cover-up of cases of sexual abuse spanning 40 years, including abuse of underage players, several persons reached out to tell us about Daniel Galletti, the former president of the referee's commission for the league of Paris-Ile de France. "He was the one who could help you rise to the next level", confirmed several referees.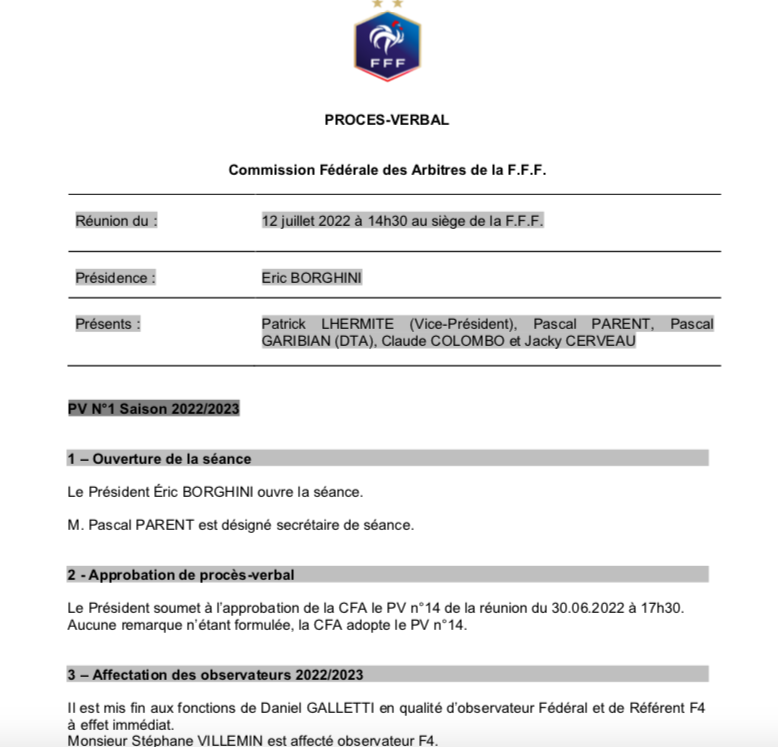 As Josimar reported, Galletti was removed from his position of the league for the Paris-Ile de France region this summer after he was summoned by his superiors. Contacted by a couple of young referees who showed the text messages Galletti had sent them, the league of Paris-Ile de France confronted Galletti.
"It was well-known", a victim of his sexual blackmailing told Josimar. "He carefully chose the referees he could try to drag into his game. If you took the bait, he would start to offer you some stuff. As a referee, you want to whistle big games. For that, you need good marks. Galletti could provide us with good marks and recommendations to go higher. But it was under conditions."

"It's a handjob or nothing"
According to Facebook messages sent by an underge referee at the time, Galletti proposed "a handjob or nothing" if the kid wanted a good report. Later, Galletti asked him if he wanted to  "be sucked". Galletti was even ready to pay the teenager up to "1000 euro" to "take his sperm", i.e. perform oral sex. The referee was 16 years old.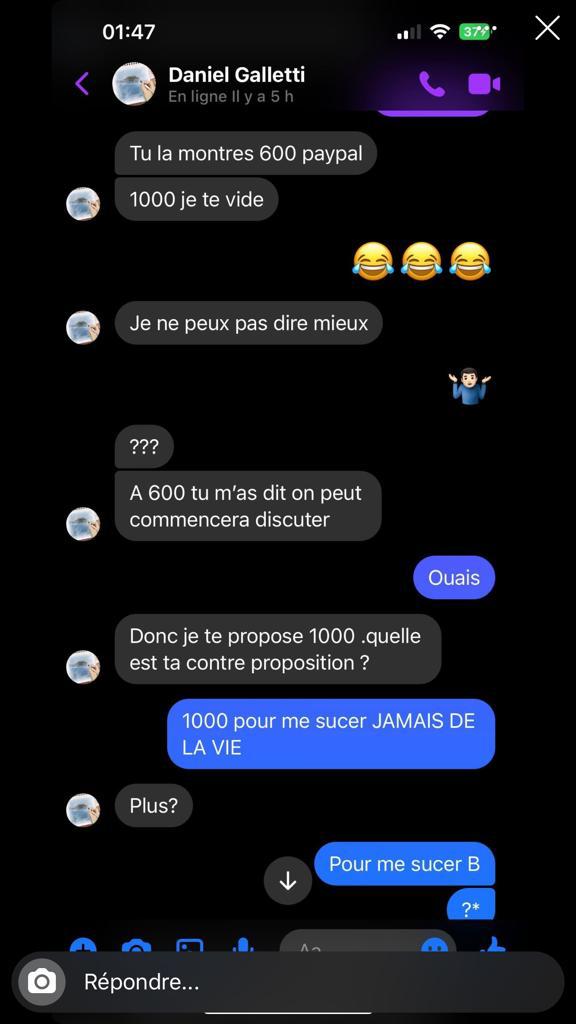 Other witnesses came forward to Josimar to tell similar stories. "He loved when your penis was without any hair", says one. "He was honestly a poor guy. He was crazy. When we finished our game, he loved to stay to see us in the shower. It was uncomfortable."
Alerted of his behaviour and his removal from the league of Paris-Ile de France, the FFF summoned a meeting to ratify his case. In presence of two members of the executive committee (Eric Borghini and Pascal Parent), the French Football Federation removed Galletti on 12 July without providing the reason, as shown in an internal document.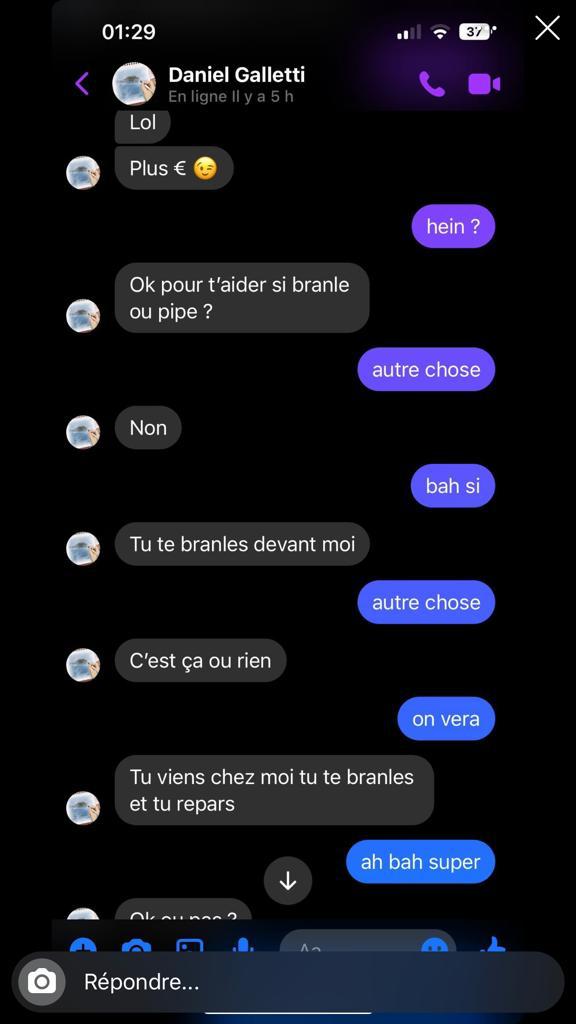 Like other cases, the FFF didn't report the case to the procuror as they are obligated to according to the article 40 of the French penal code. Not informing the authorities when you are aware of a crime could be sanctioned of three years of jail and 45 000 euro fine according to the articles 434-1, 434-3 and 434-4.
We asked The FFF, the league of Paris-lle de France and Daniel Galletti to comment, they have not replied.
If you have any knowledge about sexual abuse in football, please get in touch with Romain Molina using romainmolina@protonmail.com.