In 2020 IQONIQ vowed "to become the Number One Fan Engagement Platform for the Sport and Entertainment Industry within the next 3 – 5 years" and signed deals with multiple football clubs. Then they disappeared.
By Philippe Auclair
On 27 July 2020, IQONIQ, "a new fan engagement platform exclusively targeting the world of sports and entertainment", announced that it had received a 100 million euro cash injection from a Luxembourgian entity called Lux Media Investments, in order "to secure the company's continuous development and global expansion". Given that IQONIQ had already concluded multiple partnership agreements with a number of famous football clubs and sports organisations, it looked as if a major new actor had established itself in the fast-expanding environment of 'fan engagement platforms' – a possible rival-in-the-making for the behemoth of that business, Socios.com, perhaps?
At least superficially, the big idea behind IQONIQ was indistinguishable from the principles on which Socios.com and others had founded their ultra-aggressive approach to this brand new market. Its mission statement, as formulated a few months later in an 'Ask me anything' web session by its founder and CEO, Turkish-born Kazim Atilla, could have been used almost verbatim by any of its competitors.
"The IQONIQ App is a revolutionary fan engagement platform operating in the sports and entertainment industry, and developed by the IQONIQ Group SARL", he said. "The IQONIQ app enables sports clubs, athletes, and entertainers to better monetize and grow the value of their global fragmented fan base and social media assets. IQONIQ provides fans with a rich, rewarding and personal relationship with their heroes and clubs, on the universal, seamless and gamified loyalty platform. It also gives the brands a better solution to market their brand and products to the 'right' customer".
IQONIQ intended to provide this "rich, rewarding and personal relationship" by using blockchain technology to offer its own 'fan tokens'. Token-holders would be able to 'engage meaningfully' with the sports clubs and organisations they supported, all of this through an App which promised to create a revolutionary 'ecosystem' for sports fans.
But first, these fans first had to buy the tokens using the platform's own cryptocurrency, 'IQQ Fan EcoSystem' (IQQ). A peculiarity of IQQ was that it could not be purchased in US dollars, euro or other so-called 'fiat' (traditional) currencies, but only in other cryptocurrencies such as Bitcoin, Ethereum and the stablecoin USDT. This meant that, in order to sell their own tokens, IQONIQ first had to secure a listing on the exchanges where Bitcoin, Ethereum and USDT can be traded. It was not yet the case.
This, however, had not discouraged its Luxembourgian investor to provide them with 100 million euro of seed capital, or, indeed, multiple clubs and sports organisations to sign partnerships with Atilla's company.
Olympique de Marseille had been the first football club to make IQONIQ its "official digital fan engagement platform", in February 2020, signing a deal which was supposed to run until the end of June 2023. IQONIQ, an "official premium partner" of OM, would also be its sleeve sponsor for the duration of the contract. Given that Atilla's company was registered in Monaco, it is perhaps not surprising that the principality's flagship club, AS Monaco, followed suit a month later. Other big names of European football entered into similar partnerships with IQONIQ in quick succession in August and September 2020: Russian champions Zenit St Petersburg, Crystal Palace FC, AS Roma (which made the platform its sleeve sponsor) Real Sociedad (of whom IQONIQ became the main sponsor for the 2020-21 season), Valencia CF, and to crown this spree, La Liga as a whole. Not that IQONIQ limited its interest to football, as, by the end of the year, it also counted Euroleague Basketball, the Drone Champions League, the European Handball Federation and the McLaren F1 team among its partners.
(Signing of La Liga-IQONIQ partnership agreement, 23/9/2020. IQONIQ's CEO Kazim Atilla on the right)


(Real Sociedad's jerseys, 2020-21 season)
Downwards and downwards
IQONIQ had promised they would launch their app in August 2020, but were not quite ready by then. In fact, it was only at 10:00, on 31 March 2021, that the Bitcoin.com Exchange was "thrilled to announce the listing of IQQ", two weeks after the new cryptocurrency had started trading on another exchange, Bittrex Global. Binance, the world's leading cryptocurrency exchange, whilst documenting rates for IQQ, never listed it for trade or service. Something was afoot; something which experienced or better-informed traders realised very quickly indeed.
At the time of its IOC – Initial Coin Offering – on 14 April 2021, IQQ was quoted at the equivalent of 23 US cents. Within a month and a half, the token's value had dropped to 5 cents. In January 2022, it is basically zero. Trading -– on the only platform which still lists IQQ today, Bittrex – after a lively start, dropped off a cliff in a matter of days, and has more or less completely stopped, amounting to 0 US dollars on several days in January.


(Value of the IQQ FanEcoSystem cryptocurrency in USD since its launch in April 2021)
(Graph showing volume of trading of IQQ on Bittrex, April 2021-January 2022)
It does not take an expert to realise that IQONIQ was an unmitigated disaster; yet their demise didn't make the news. None of the prestigious football partners who'd emblazoned shirt sleeves, jerseys and official merchandise with the IQONIQ logo even mentioned that the 'revolutionary fan engagement platform' which was to change the sports ecosystem radically had gone bust.
For it had gone bust, if discreetly. The announcement took the form of a short notice which was published on Christmas Eve, 2021, in the Journal de Monaco, the principality's official bulletin. It read: "following an extraordinary general meeting held on 18 October 2021, it has been decided to wind up the company early, as from 30 September 2021". A local administrator was entrusted with the liquidation of the company's assets. The company which aimed "to become the Number One Fan Engagement Platform for the Sport and Entertainment Industry within the next 3 – 5 years", in the words of its CEO Kazim Atilla, was no more. Its website, iconiq.com, is still live, but their App has vanished from the Apple and Google stores. Their name no longer appears anywhere in world sport.
(Notice of the winding-up order of IQONIQ in Monaco's official legal bulletin, 24 December 2021)
Clearly, some people – but not necessarily everyone – lost a great deal of money in the demise of what an industry specialist told Josimar was "a sham, if not a scam", something they may have avoided if they'd done their homework, as Kazim Atilla had what is called 'previous'.
Red flags everywehere
As reported by BeinCrypto.com in April 2021, Atilla's full name had appeared in the filings of a case brought in 2014 by the US Securities and Exchange Commission (SEC) against notorious con artist and Ponzi scheme virtuoso Rodney D. Tringham, a man who counted rock superstar Bruce Springsteen among his victims, and had already been given a 13-year jail sentence by a US court in 2011. Atilla was listed as one of the people "being in Tringham's web". That it was not a case of homonymy was substantiated by the fact that he was named in conjunction with a company called Infinite Investments, which appears to be an offshoot of the Infinite Group, the organisation which, according to Atilla's own LinkedIn page, he founded in 2004. Another apparent offshoot of this group, Malta-based Infinite Invest Ltd, appeared in the Paradise Papers.
Another red flag should have been waved when IQONIQ announced that it had received that 100 million US dollar funding from Luxembourg-based Lux Media Investments, a company which does not identify any of its executives or its shareholders on its website. Its sole shareholder, according to the Luxembourg registry of companies which Josimar has consulted, is one Piet Sarloos, a Greek resident who describes himself as "president at Lux Capital Group of Companies" (itself domiciled in Sydney, Australia). The accounts it filed with the Luxembourgian authorities since it was registered in February 2017 do not show any income whatsoever from that date until December 2020, the last period for which such accounts are available. Lux Media Investments does not appear to have employed any staff either during that period. Yet Lux Media Investments poured 100 million US dollars into IQONIQ.
Last, Atilla was the founder and CEO of a short-lived real estate company, InfinAgora, which went through millions of euro of investors' money within two months of its launch in 2015. InfinAgora's unique selling-point (publicised in and by a number of prominent Dutch media at the time) was to provide a 'secure online platform for business networking and doing business in a reliable way' in the real estate market. InfinAgora fell to earth as quickly as it had risen. According to Dutch monthly magazine Quote, which looked at the company's accounts for 2013, InfinAgora had received 10 million euro from investors before declaring itself insolvent. As there was no cash left in the company's bank account by the time it folded, that was very much that. As it now is for IQONIQ.
Josimar has approached IQONIQ, former members of its staff, and Lux Media Investments for comment.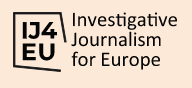 The production of this investigation was supported by a grant from the Investigative Journalism for Europe (IJ4EU) fund.