Investigating match-fixing is like putting together a puzzle, but clubs, associations and Fifa are not always helpful in providing the pieces, says a German police officer. In this interview, he provides a unique insight into the fight against one of the biggest threats against sporting integrity.
By Anders Dehn
Two men were preparing to meet one of the most notorious match-fixers in the world. But they didn't know if he wanted to speak to them. They were, after all, a police officer and a public prosecutor, and he didn't know they were coming.

The men had travelled from Germany to Oulu in Northern Finland, only a short drive south of the Arctic Circle, to interrogate the match-fixer. This could turn out to be a major breakthrough in an already big investigation into match-fixing and organised crime. Or the fixer could refuse to speak to them, rendering the entire trip pointless.
Since they had no idea what to expect they didn't know how to approach the meeting. Sure, they had spoken about it in advance, "What could we ask him? What will make this a success or not?" But in reality, they had come all this way without a clear plan.
The police officer and the prosecutor were waiting in an almost empty room, only a table and some chairs made up the interior. Outside, the temperature was minus 25-30 degrees, but inside the room things were about to heat up. It was make or break.
The local police brought in the match-fixer, and the two Germans introduced themselves.
The match-fixer was friendly but firm: He didn't want to talk to the police. He had done so a few days earlier when Italian authorities had visited, and soon after he was able to read all about the meeting in Italian newspapers.
"So I don't trust any police. Sorry for that, but the conversation is over," the police officer remembers the match-fixer saying.
It had only taken a few minutes, but their hopes of a breakthrough lay in ruins.
Putting together a puzzle
The police officer is Michael Bahrs, and he specialises in organised crime. Since 2009, he has been investigating match-fixing, and in 2020 he published the book Verbrechen am Fussball, Crimes in Football, in cooperation with journalist Benjamin Best. Bahrs also runs the website matchfixing.de.
In his book, he calls the match-fixer Lee, though that is not his real name. It is not difficult, however, to figure out who the Singaporean born in the 60s and jailed in Finland in 2011 is: Wilson Raj Perumal. He is a famous and infamous match-fixer who was an integral part of what Interpol called "the world's largest and most aggressive match-fixing syndicate."

Based in Bochum, Michael Bahrs travelled to Finland with German prosecutor Andreas Bachmann in 2011 to speak to "Lee" in relation to a large investigation into match-fixing in football but Bahrs had come into the world of international match-fixing almost by accident. Working in an organised crime unit, he and his colleagues were investigating a criminal network in 2009 when, in one of their wiretaps, they heard the suspects talking about betting companies.

"They were talking to football players and they spent a lot of money on betting," he says. "They placed a lot of money on football games every week. They spent 10,000 euro, 20,000 euro and so on. And so we stepped into it. That was the start of our investigation into match-fixing."
Since then, Bahrs and the rest of his team in Bochum have become heavily engaged in investigating match-fixing. His work resembles what you would imagine any police officer working with organised crime doing: listening to wiretaps, making observations, doing profiles of suspects, writing reports and exchanging information with colleagues around Germany and the world.

When the organised crime unit believes it has sufficient evidence, the officers plan a "D-day" as Bahrs calls it where they carry out searches and arrest suspects.

"If we make 10 house searches, we get other groups to help us," he says. "Or if we know that someone has weapons then, of course, we use special units for that. One person from our group is always a part of those bigger teams because we have the knowledge of the cases. If you are searching a house for something, you need someone who's involved in that case. You need to know what you are searching for."
In that sense, Bahrs and his colleagues work just like any other police officers. The difference is that they are looking at structures and networks, trying to take the whole thing down, whereas many other crimes are more or less isolated incidents, i.e. a person being robbed where there is one victim and one perpetrator.
"It's like a puzzle," he says. "We have pieces and we try to get the whole picture of what they are doing."
"Covering up instead of clearing up"
Also similar to regular police officers, Michael Bahrs and co. depend on members of the public to report crimes or suspicion of crimes. Sure, sometimes they come across information that starts an investigation when speaking to sources or listening in on phone conversations, but fundamentally they need clubs, associations, and other stakeholders to report when something might be wrong.

Bahrs, however, is not impressed with the help the footballing world provides. In the beginning of March, he tweeted: "The problem is, of course, worldwide. Those whose job it would be to ensure clean sport – I am talking about the football associations and the clubs – are covering up instead of clearing up. I definitely know what I am talking about."

To Bahrs, it is not his job to save football. That task belongs to people within the industry. But in his experience, they have other priorities.
"I need a tip before I can start an investigation," he says. "When the football associations or the football clubs never give us such hints, we can't start an investigation. That is the point. They know that this is the point, and they have the power to give us hints or not. And that is my criticism."

Do you think it's because they don't want to put the sport or maybe their own club in a bad light?
"Yes, of course," Bahrs says. "That is what I found out because of my investigation."

He tells the story of a player from the second tier of German football who was under pressure from an organised crime group. They wanted money from him, or otherwise they would destroy his career. The player then told his club about it but, according to Bahrs, the response was not encouraging.
"The club said, 'OK, don't inform the police.' And that is crazy. It is absolutely crazy. Instead, the club paid the criminals."
The obstacles are not limited to people within football, Michael Bahrs believes. He also encounters a lack of understanding when speaking to public prosecutors around Europe.

"I go to Denmark, I go to Sweden, I go to England, I go to Switzerland, I go to Austria, and always the prosecutor was sitting there and listening to me," he says. "They always ask me the same question. They read the result of a football game and ask me what the manipulation is. And I say, 'The game ended 2-1 but this is not the problem. The problem is a big problem behind that'."

In Bahrs' experience, prosecutors, generally speaking, don't understand the nature of match-fixing and the process that leads to a fixed result – often, it's not even the result that's fixed but anything else that's available for betting like the number of bookings, first goalscorer, etc.
"I try to explain how it works and why we are not only focused on that (the result)," Michael Bahrs says. "It is difficult to explain to someone who is not involved in match-fixing or is not an expert. But they should also understand what is really happening. You never can see a manipulation only on the result. That is impossible."
One solution, he says, could be to have a prosecutor who specialises in match-fixing.
Not prioritised at Fifa
In his book, Michael Bahrs has a chapter titled "Die FIFA". He describes his own interactions with the world football governing body, and how he believes its efforts against match-fixing have evolved. Although Bahrs is adamant that it's not for him to tell Fifa how to run its organisation, most of what he has to say about his own dealings with Fifa is not praise.

Before 2012, when Fifa appointed Ralf Mutschke as 'head of security' with responsibility for match-fixing as well, it didn't have any cohesive plan to combat match-fixing in Barhs's eyes. According to him, all Fifa had was an awareness campaign.

Bahrs praises Mutschke's work. He had a background in organised crime work as well, and the two Germans had a good connection and saw eye to eye on a lot of issues. Mutschke understood that criminal networks were behind most match-fixing, and he was helpful when Bahrs called to ask for help with an investigation. Since then, Bahrs has come to consider Mutschke a friend.

In Verbrechen am Fussball, Ralf Mutschke says that he would travel around the world to speak to confederations and ask them what concrete action was being taken against match-fixing. The officials he met had very little appetite for speaking about that topic – and even worse answers when they did speak.
"When it comes to that question, what exactly are we doing, I think football has totally failed up to that point," Mutschke says.

Michael Bahrs thinks that Fifa was making progress under Mutschke's leadership, but the end of his work at Fifa coincided with the change of leadership. When the house finally came down on Sepp Blatter's presidency, and Gianni Infantino replaced him, Fifa closed down the department Ralf Mutschke was in charge of.
"Due to the organisational changes and the transformation, the global concept for combatting [match-fixing] was no longer adequately supported," Mutschke says in the book. "Apparently, they didn't want to invest so much any more."

Bahrs felt those changes as well. When he contacted Mutschke for the very first time in 2012, he simply called the main phone number at Fifa, presented himself, and was put through to Mutschke. So, when Mutschke left Bahrs decided to try his luck with the same approach.
"I received a really good tip from a criminal," he says, "and I wanted to find out who was the right guy at Fifa to take my information to."

The case was not under Michael Bahrs' jurisdiction so he had passed the information on to the public prosecutor in Germany, Andreas Bachmann, who he had been to Finland with years earlier, and he wanted to give Fifa the opportunity to do their own investigation. But the woman answering his call didn't know if there even existed a department that dealt with match-fixing. Bahrs left his phone number but never got a call back.

He was able on his own, however, to get in touch with someone in the right department. He described his reason for calling and praised the cooperation he had had with Fifa in the past.
"And they said, 'send it to an email address'," Bahrs recalls. "I said that this is top secret information. So I wanted to know who was behind that email address. They said, 'oh, sorry, send it to that email and we will check it out.' That is a scandal in my eyes."

A few weeks later, Michael Bahrs got a call from someone else at Fifa saying that he was the right guy to speak to, and that he wanted to work together.
"But you get a feeling whether this is really a collaboration or if this is, 'give us the information and thank you for that'," Bahrs says. "I had the feeling it was the second one."
The big changes at Fifa had only just taken place so Bahrs hoped that things would improve in time. But, he says, they haven't.
The breakthrough
Those who are fighting against match-fixing need a proper effort from Fifa as match-fixing is a global phenomenon. When Michael Bahrs investigates cases, most traces lead to Asia where betting syndicates operate on the big, often illegal betting markets. For the past two years, Josimar has been investigating the close connections between some of the biggest clubs in Europe and betting companies in Asia backed by criminals.

The syndicates are always controlled by one or more leaders. One such leader was "Lee" before he was arrested in Finland, and Bahrs travelled to Oulu to speak to him. But, as we heard in the beginning, "Lee" did not want to speak to the German police officer and prosecutor. Bahrs did not give up, though.

He recalls that he realised that this was their last shot. So he took a chance. He told "Lee" that he did not need to say another word but if he would give Bahrs and Bachmann 5-10 minutes of his time they'd like to present something to him. Afterwards, he could just leave, no questions asked, no hard feelings.
Okay, he said. Your time starts now.
On the flight to Finland, Michael Bahrs had prepared a chart of the entire investigation: the connections between Germany, Austria, the UK, Switzerland, Scandinavia, Asia, Eastern Europe. All the details were there, all the fixed matches, the criminals, the betting companies, the clubs, the players, the officials.
In the centre of it all was "Lee".

The chart took up the entire surface of the table they were sitting at, and "Lee" took his time to examine it. While he did so, he didn't say a word. That silence is what Bahrs remembers. The absolute silence.
On the inside, his heart was pounding. He had taken a chance that this would be the key to unlock the conversation. Now, the wait was excruciating. Ten minutes felt like two hours. Still, "Lee" said nothing.
Michael Bahrs hoped that he had gotten the right impression of "Lee". He had spent hours and hours listening to match-fixers on wiretapped phone calls, and he thought he knew what their self-image was like: They are proud of themselves and the power they wield. Their egos know no limits. And so, by placing "Lee" in the middle of the chart, Bahrs wanted to present him as the big fish in the network.

"Lee" looked at Bahrs and prosecutor Bachmann. "He said, 'okay, you have my biggest respect and I want to talk to you.' And that was the key," Michael Bahrs says.

Once that key had been activated, the floodgates were wide with information. After a few hours of interrogation, Bahrs suggested that he would provide "Lee" with a list of matches they thought was fixed, and then "Lee" could bring it back to his cell and in peace and quiet check off all the correct ones.

When they came back the next day, "Lee" had a list of more than 300 matches. This included World Cup qualifiers, Gold Cup games, friendlies and club matches. He could also point out which referees, players and officials were involved. Even presidents of football associations acted on instructions from the syndicate.
"That was like a lottery win for us," Michael Bahrs says.

He and Andreas Bachmann spent almost a week in Finland interviewing "Lee" for hours each day. They gathered more information than they could have hoped for but they had no idea what the impact of the investigation would be.
An interesting phone book
To this day, Michael Barhs remains in contact with "Lee" who makes sure to inform the German police officer when he changes his phone number. If Bahrs has a question about the Asian betting syndicates, he will call "Lee" and ask.

"Lee" is far from the only criminal that Bahrs have dealt with who he still speaks to. When working with organised crime, he can spend several hours a day for weeks or months interrogating suspects, and by the end some kind of connection is established, he says.

As Bahrs explains it, he approaches the suspects with respect. He's careful not to present himself as the good guy and the suspect as the bad guy. They know what they've done and that it usually isn't exactly considered a good thing.
"So I don't have to tell them every day that it was shit what they did," he says. "They find out that I don't play a bad game with them. I tell them the truth. And this is why I have the connection to those guys, not only in match-fixing but also in human trafficking, in drug dealing and so on. Even if they sit in jail, they contact me and say, 'hey, let us speak' or 'let us talk about normal things.' And then maybe they ask for help, 'what should I do? What is your idea?' And so on. It is part of the game between police and criminals."

It sounds like you have quite an interesting contact list on your phone?
Bahrs laughs.
"I think most of my contacts are not the good guys."
Why do players do it?
Speaking to Bahrs, you get the sense that he has a big network of people operating on both sides of the law. Among those on the wrong side are not only the masterminds pulling the strings like "Lee" but also footballers who have been doing the fixing on the field. As such, he also has an idea about why players, who have been training all their life to be as good as possible at a very competitive sport, run the risk of getting caught and ruining their careers.

First of all, he says, it's important to understand that none of the players he has talked to started playing football with the intention of becoming a criminal by manipulating matches for money. It is, however, relatively easy to slip into the criminal networks, Bahrs argues.

For some, it's the result of a character flaw. But others might be lured into match-fixing because the fixers are constantly on the look for players to help them. As Bahrs says, "without the players, manipulation is not possible."

Often, the criminals don't just approach a player and ask him to fix a result or a booking. Instead, Bahrs explains, they might ingratiate themselves with the player first. For example by introducing themselves as an agent who can't believe that the player is often on the bench. They praise them. Tell them how big their potential is; that they should be in the first team. Maybe they invite them to lunch. Maybe they will invite them to a big football match. Maybe they drive a big car and give the impression that they are a successful agent who is the only one who sees the player's true potential.

Especially if the player is still only 16, 17, or 18 years old, it might work. The "agent" makes sure to do maybe 10 favours for their player. And then, one day, they need a favour back.

"This is just one example, but it happened," Michael Bahrs says. "They say, 'Now, I'm in a bad situation. I lost a lot of money, but you can help me. You play in the next game, and you only have to do a foul in the first 10 minutes or get a yellow card in the first 10 minutes. And then I can place a bet and I get my money. You can also give me 200 euros and then you get 1000 for that'."

The fixers, in other words, bring the players in a position where they feel obligated to help them back. And, according to Bahrs, the players might know that it's wrong to do it but justify it by telling themselves that a yellow card is not a big thing, or maybe their team didn't stand a chance against the opponent anyway. But if they accept, there's no turning back.
"Then he's in a vicious circle," Bahrs says. "He will never come out."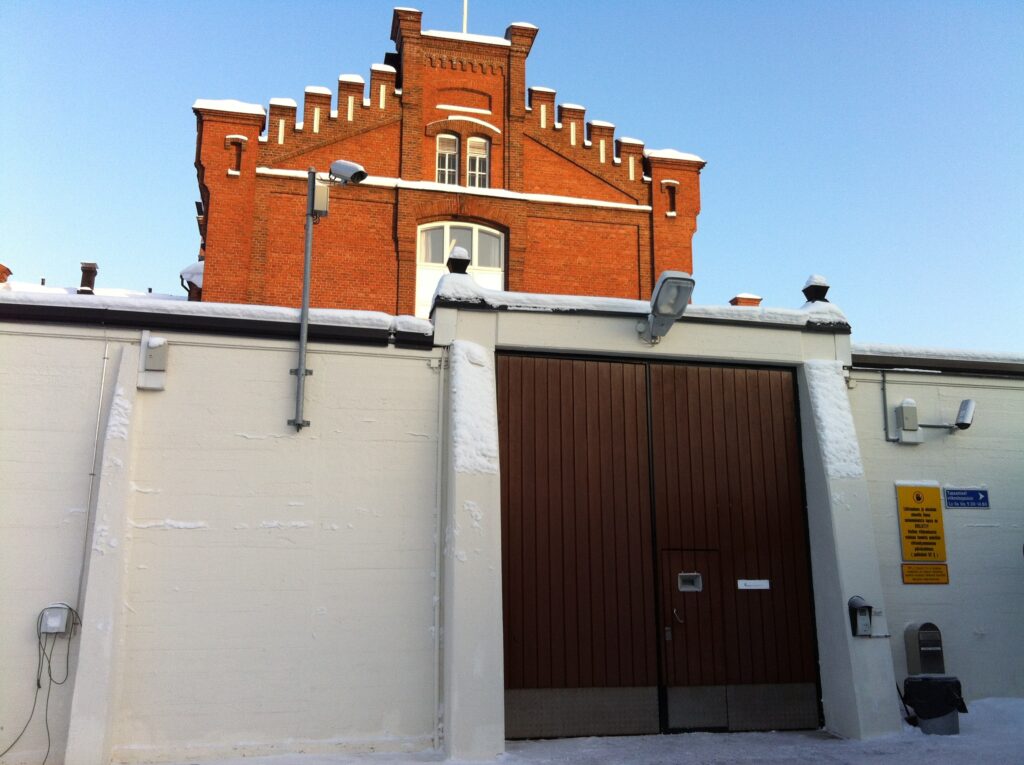 Michael Bahrs has also encountered players who have ramped up a big gambling debt. One player who played in the Bundesliga used to visit a betting shop, and at one point the owner recognised him. The player didn't have to pay in advance when he wanted to place a bet, the owner told him. He could just text the owner what bets he wanted to place, and then the owner would take care of it.
But football players are not necessarily better gamblers than regular people and so the player ended up with a big debt. At some point, the bookmaker wanted his money back.
The point, according to Bahrs, is to show that players can be sucked into a bad situation without the intention of committing a crime. "It is not the big guy from the mafia," Bahrs says, "with sunglasses and a suit on saying, 'here I have a suitcase. You have to work for me. If not, I will kill you.' This is not what happens."
Spotting a fix in the newspaper
It's difficult to know exactly how many matches are manipulated, but Michael Bahrs has no doubt: Every single match day contains fixed games around the world. Which put him in an awkward position since he also loves the game.

He's been a fan and member of Hamburger SV for decades, and he has an affinity for Scandinavian football. But the way he sees it, there are good parts and bad parts about football like there are good and bad parts about any other part of society. Even though he has a deeper insight into one of the worst parts of the sport, he is still able to focus on the best parts.

If nothing else, humour is the best weapon to deal with mixed emotions. Sometimes, when a referee makes a controversial decision, he jokes with his colleagues that the match is clearly fixed. Other times, it's not a joke.

Years ago, when Bahrs was on holiday in Denmark, he was reading a German newspaper and came across a small article about a pre-season friendly Werder Bremen had played. "It ended 2-2," he remembers. "It was 2-0, and 2-1 was in the 95th minute, and 2-2 in the 96th and I think both were penalties. And I said, 'this is manipulated, I'm sure.' From Denmark I called my prosecutor and said, 'hey, take a look at that game. I would bet that this is fixed'."

An investigation later confirmed that Bahrs was right, he says.
Friendlies are generally a big issue in terms of match-fixing according to the German police officer. This is also something Josimar has investigated in the past.
The fall
The arrest and interrogations of "Lee" kicked off the biggest match-fixing investigation in European history. In the months that followed, Michael Bahrs would make weekly trips to Europol's headquarters in The Hague, and in February 2013 the European Union's law enforcement agency announced that it had uncovered an organised crime syndicate based in Asia, with 425 match officials, club officials, players and criminals under suspicion.

Match-fixing, Europol said, had taken place in 380 matches across 15 countries. 50 people had been arrested. Later that year, police in Singapore arrested 14 people, among them Tan Seet Eng aka. Dan Tan. He was the spider in a global web of crimes, "the mastermind and leader of the world's most notorious match-fixing syndicate" according to Interpol. "Lee", or Wilson Raj Perumal, was his right-hand man.
When "Lee" was arrested in Finland in 2011 travelling on a fake passport – he was one of the most wanted match-fixers in the world – it was Tan who was behind. Or so he claimed in his book, Kelong Kings, where he also said that all he dreamed about is getting even with Tan.

Michaels Bahrs believes that the investigation that he and his team carried out lead to not only invaluable insights into how global match-fixing works. It also formed the basis of a lot of the arrests made in the Europol operation.
"We arrested all the guys who were living in Germany, of course, but most of them were not living here," Bahrs says. "But the other countries opened a case and made their arrests. And of course, the result was more arrests, more cases, more bookings from players and referees. And it all began here in Bochum."