With the promise of paying jobs, the families of David and Paul sold their properties to fund their travel to Qatar. They worked as security guards at a World Cup stadium. The Fifa World Cup subcontractor Stark Security never paid them. They had to sleep rough.
By Sam Kunti
"We don't have food. We haven't eaten in two days. The court doesn't take action [against unpaid wages]. We don't have nothing."
It's a month after the World Cup and migrant workers David, 17, and Paul, 18, from Western Africa can't see a way out of their predicament: they have no money, no food on the table and they have been told to leave their accommodation in Barwa Al Bahara, a labour camp south of the Industrial Area in Doha, Qatar's capital.
For months, the teenagers have been at the mercy of their employers, Stark Security, who provided manpower during the World Cup as well as the 2021 Arab Cup. They stood at Stadium 974 where Brazil danced their way past South Korea and Lionel Messi and Argentina defeated Poland 2-0 on the way to their coronation. But, while they guarded stadiums and other World Cup hubs, including the main media centre, David and Paul were never a true part of the glitz and glamour that Qatar presented to the world during the four-week sporting extravaganza.
Their families sold their properties for the pair to pay their way to Qatar, where they, from the moment of their arrival with promised jobs that never materialised, encountered a world of abuse and hardship. The World Cup brought renewed hope working for Stark Security, a Lusail-based company with 2000-plus personnel that lists 'accountability' as one of its core values online – but not toward its own employees. David, Paul and other security guards went unpaid for their World Cup work. They slept in Al Shahaniya before Stark Security moved them to Barwa Al Bahara, another notorious labour camp.
The Pakistani camp boss didn't help, but turned out to be a double agent according to Paul. They recall it was like the "scene out of a horror movie" with 'the camp bosses in this scheme as much as Stark.'
David said: 'A camp boss by the name of Abdullah was responsible for deducting our salaries and threatened people would be sent back home if we were to ever question his decision.
"Only God knows how we are suffering here"
From the first of January, Stark Security stopped providing food to David, Paul and the other workers on short-term contracts. Unpaid salaries and bonuses, the labour dispute spiralled out of control: workers defied Stark Security openly with a protest in downtown Doha, but their defiance was short-lived. In a clampdown by police, they all – around 400 workers – faced deportation. In Qatar, authorities do not take well to protesting.
However, as first reported by The Telegraph, and confirmed by David and Paul, workers were requested to sign a declaration that they forewent their salaries in return for a small fee It read: "I've settled all my dues and received what I was owed from Festival Global Management and Stark Security Services and I will remove myself and my belongings from the accommodation provided by these companies as of today. It has been a pleasure to be of service and be a part of this company for the duration of our time together."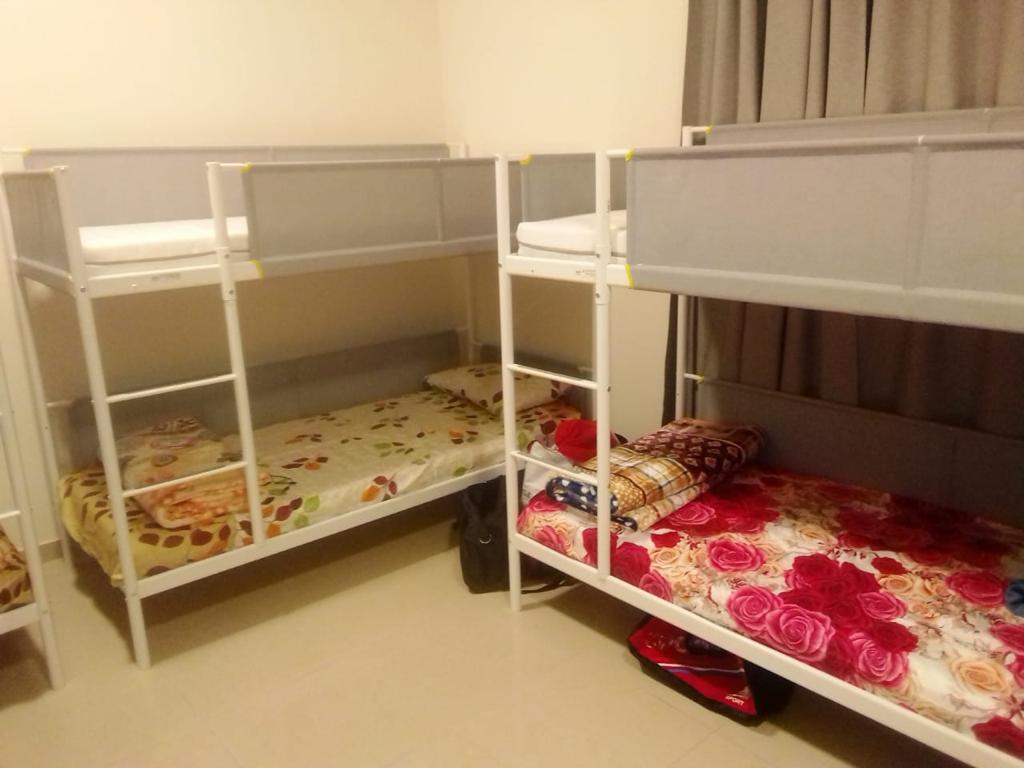 'Yes, I was told to sign on this paper and move out of the accommodation,' says David but he adds that those who would go and collect their salaries would be detained by the police and escorted to the deportation cell. 'They'll give you a little less than a thousand riyal as compensation for all that the company was supposed to pay you according to your contract. It defies all human rights. Only God knows how we are suffering here.'
In the end, there was indeed no money – a bus fare to go and protest or search for a new job was simply unaffordable. They had fallen victim both to human trafficking at home, having to fake their age to enter Qatar, and to the worst outwashes of kafala, the infamous system that ties workers to their employers and which Qatar, FIFA and the International Labour Organization (ILO) claim has been abolished.
On the ground, Josimar's reporting in the months leading up to and during the tournament revealed widespread examples of labour abuses and forced labour – from passport confiscation to endlessly long working hours and a lack of health care coverage, from wage abuse to threats.
"We speak about the progress in Qatar as well as the work that still needs to be done," says Max Tunon from the ILO. "We receive cases, and we have discussions with workers through other channels. We know there are gaps in the implementation and enforcement of laws. This is part of our daily conversations with the Ministry of Labour: how can we improve the application of this legislation? We are very well aware. We always highlight the need for the full implementation of the Kafala reform and the various concerns around wage protection and wage abuses as well as domestic workers."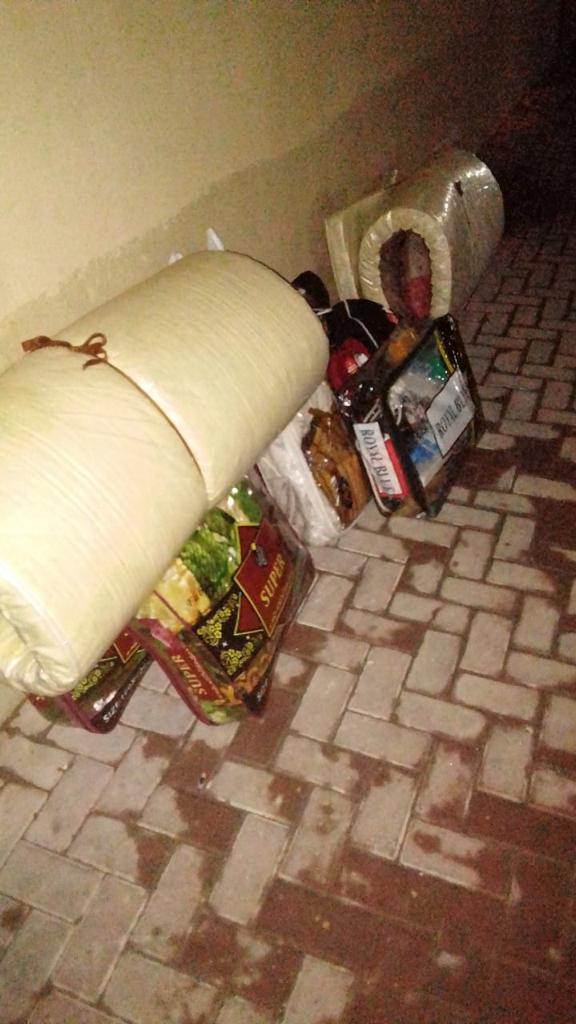 But the nightmare for David and Paul as well as their friend Mark, 15, is not yet at an end. Suddenly Barwa Al Bahara, with its identikit blocks and unsanitary conditions, was no longer home. On Monday, January 23, David, Paul and Mark had to vacate their cramped room. With a few personal belongings and a mattress, they were left on the streets. It rained and temperatures dropped at nighttime. With nowhere to go and no safeguards, the boys feared they'd be detained and deported. For three nights the teenagers slept rough.
"Our youngest sibling among us – I am afraid for him because he cannot endure the cold weather and hunger," said Paul. "David and I can endure. In life no man can stand alone as an island but a collective of hands as one heart and one aim brings prosper and contented results. Please help us. We just want to get off the streets. We spoke with the landlord, and he told us that through his room that he rents is where he gains his livelihood shared with his family. 2500 riyals. Unfortunately, we cannot afford that and we don't have anyone in our family whom we can lay our faith in…"
A dark, lawless place
They have almost completed a year in Doha, traversing a catalogue of human misery and labour abuse, but as breadwinners they do not want to return home without savings. Paul claims Stark Security owes each of the boys 8100 riyals, excluding bonuses. He calculated that Stark Security stole a million riyals from its workers.
Their experiences have framed Qatar as a dark, lawless place: a state that is not democratic and where individual workers' rights mean little, a country where forced labour is still rampant and racism commonplace. David, Paul and Mark realise they are not the first and won't be the last to confront such a stark world.
Paul concludes: "This has been happening for decades and so many innocent people go through this. Filling a complaint against Stark will automatically be our deportation because we stand no chance with such a big company like Stark. It's crazy because we don't have a voice or power here for they see us as mere foreigners brought for construction. We just want our voices to be heard and for the world to know what people go through here. They see us Africans as inferior beings to them. It's not just regarding the matter of being paid but it is also the fact that they don't want Africans to have a say over there for when we look into history we're nothing but mere slaves to them."
* Paul, David and Mark are fake names to protect the identity of the workers.
* The ILO has intervened in the case.
* FIFA, the Supreme Committee for Legacy and Delivery and Stark Security did not respond to enquiries for comment.