Eight Premier League clubs – including Manchester United and Chelsea – are current partners of Asian bookmakers registered in the Philippines. A devastating new report documents in detail the crimes and human horrors behind the inviting facade of these online operators.
By Philippe Auclair
A report on the links between sex-trafficking, prostitution and gambling companies registered in the Philippines was presented last week to the Filipino Senate. Its conclusions are shocking. Tens of thousands of young women, sometimes underage girls are employed and abused in a sex industry aimed almost solely at the huge number of Chinese workers who have flocked, most of them illegally, to Manila to work for offshore bookmakers, of which at least eight are current commercial partners of Premier League football clubs.
"When a country's borders are made porous by the malfeasance of those charged with protecting them, it is not the wealthy and the powerful who are put at risk. It is the already vulnerable who are made even more vulnerable – those who fall victim to human traffickers and are smuggled out to white slavery rings, those who lose their livelihoods because of the influx of foreign workers on spurious visa arrangements, women and girls who are prostituted to serve the sexual appetites of an exploding market composed of Chinese workers in the Philippine Offshore Gaming Operator (POGO) industry."
The opening paragraph of the report tabled by Senator Rosa Hontiveros on Wednesday 26 January at the Senate of the Philippines was meant to shock. It had long been held as fact that the astonishing growth of the e-gambling industry in the archipelago over the last fifteen years was associated with sex trafficking, as it is with money-laundering, drugs dealing and other criminal activities, many if not most of which involve Chinese gangs – triads – whose presence and influence is felt especially strongly in the gambling enclave of Macau.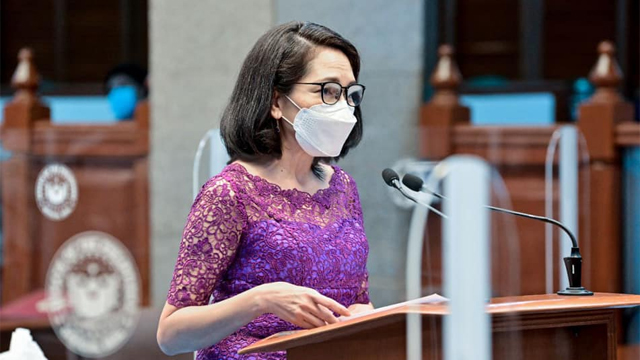 Some Manila casinos, for example, have long doubled as brothels. Now, for the first time, following a two-year investigation led by National Bureau of Investigation (NBI) Deputy Director for Special Investigation Service Vicente De Guzman and Makati Police Investigation Unit Chief Major Gideon Ines, there is proof of this correlation. To quote from the 'key findings' of the report, "There is a clear link between the rise of the POGO industry and the increase in cases of prostitution [and] human trafficking", and "there is a proliferation of prostitution dens coinciding with the increased number of POGO operations in Manila", which had "made the country a destination for foreign trafficked women on a scale not seen before".

FOR MORE ON FOOTBALL AND ASIAN-FACING E-GAMBLING:
The trillion-dollar gambling game
The Sound of Silence
The Insider
The Asian Connection
The Vanishing
Wild West: gambling advertising at Premier League grounds
The Filipino NBI conducted a number of raids on these 'prostitution dens', which they found 'catered exclusively to Chinese clients, the majority of whom are POGO workers'. Officially, there are 35,000 Chinese POGO workers in the Philippines, but their exact number is unknown, as many will have flouted immigration rules to enter the territory of the Philippines, using tourist visas and then disappearing without trace to be employed by Chinese-controlled gambling businesses, some of which use brands whose names will be familiar to fans of the English game. It is possible, however, to get an idea of the scale of this influx of illegal workers by looking at the sheer number of Chinese nationals who pass the Filipino border: according to the Senate report, no fewer than four million did so between 2017 and 2020, a number which shot up so extravagantly during that period that it is impossible to link it with tourism alone.
The story of «Carina»
The report explains in detail how Filipino border control forces have facilitated POGO-related labour-trafficking by processing the incomers without any checks, in exchange for bribes known as pastillas (as the rolled-up banknotes are made to look like local candy wrappers). 90 percent of the immigration personnel working at Manila's international airport are said to be taking part in this pastilla scheme, each employee being paid about 40 US dollars per 'processed' arrival. It was known that this extraordinary influx of Chinese POGO employees, of which there may well be half a million in Manila alone, and some of whom were sent to the Philippines on false pretenses, to settle their own gambling debts or against their will, had a huge impact on the housing market of the Filipino capital, making it much more expensive to rent a home there. We now know it also caused an explosion in the number of women caught in the web of prostitution, sources (including the International Labour Organisation) quoting figures of 500,000 to 800,000 sex workers active in a country where prostitution is officially illegal, and almost all of whom are at the mercy of pimps.
Some of the cases mentioned in the report make for shocking reading, such as that of 'Carina', a fifteen-year-old Filipino who testified before the Senate Committee and explained how her predominantly Chinese clients paid 6,000 Philippine pesos (about 120 US dollars) to have sex with her. 'Carina' was not the youngest girl to be abused that way; one girl who was housed – imprisoned – in the same 'safehouse' was just fourteen, and contracted a venereal disease. The girls, contacted through the WeChat app, would be asked to change into 'office clothes' before they met their clients in order not to attract suspicion when they visited them in hotels. Chinese and Russian prostitutes, who charge more (up to 900 US dollars), are also employed in the sex industry.
The report does not mention any specific POGOs by name, but suggests that it is the whole of the POGO gambling industry which is associated with sex-trafficking and prostitution. The victims of gambling are not solely the addicts who might lose their job, their family, their home or even their lives to their addiction: they are also those Chinese workers who are forced to contribute to the gambling sector (eight Filipino police officers were arrested on 26 January for robbing Chinese POGO employees); and they are also the young women who are forced into selling their bodies for the benefit of others.
(Filipino police officers arrested after robbing Chinese POGO workers – source: wgi8.com)
The responsibility, here, must be shared by a whole industry – an industry which finds it very easy for its partners to look the other way. This includes their partners of choice: Premier League clubs, who provide them with the best possible platform to advertise their offer, given the popularity of the English game in Asia and the impossibility of these brands to promote themselves in countries where gambling on football matches is illegal.
As of today, eight of the Asian-facing e-gambling operators who have partnership and sponsorship deals in place with Premier League clubs hold licences granted in the Philippines by the Philippine Amusement and Gaming Corporation, or PAGCOR. They are i8.bet (Everton), SBOTOP/SBOBET (Leeds United), Fun88 (Newcastle, Tottenham), ManBetX (Wolves), HTH (Manchester United, Leicester), LoveBet (Leicester), Leyu.com (Chelsea) and W88 (Crystal Palace, Leicester), one of the very few betting brands which could be directly linked to a named Filipino licensee, in this case Marquee Holdings Ltd. 188BET, a partner of Liverpool FC, also appears to be linked to POGO Caspo Inc, and Josimar has evidence suggesting that Mansion Bet, also known as M88, a partner of Newcastle United from 2019 to 2021 and of AFC Bournemouth in 2019-20 is owned by another POGO, Bigcat Software Solutions, Inc.
As shown below, Josimar has also established that Yabo, former official betting partner of Manchester United, Bayern Munich and Paris Saint-Germain among others, who vanished after a huge police operation dismantled their operation in mainland China, was one of the operating names of another POGO, Tianyu Technology.
The identity of the ultimate owners of those brands and companies is unknown, including to the Premier League clubs which agreed deals with them through intermediaries such as former Tottenham Hotspur employee Matt House's Sportquake, the UK's top broker in this field. Agents such as the Isle of Man-based 'white label' provider TGP Europe Ltd (who 'power' SBOTOP/SBOBET and Fun88 among others), who have enabled these brands to obtain gambling licenses in the United Kingdom, have yet to respond to multiple enquiries made by Josimar over the last seven months. The UK Gambling Commission strenuously explains that it cannot discuss 'individual cases'. Premier League clubs hide behind a perceived obligation not to discuss the exact nature of their commercial partnerships or have simply chosen not to respond to Josimar's questions. The Premier League itself considers that these matters should be discussed with its clubs.
In the meantime, every day, teenage girls are raped in hotel rooms in Manila.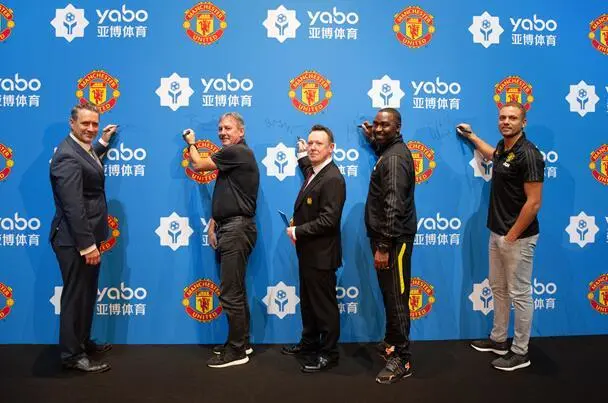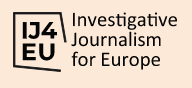 The production of this investigation was supported by a grant from the Investigative Journalism for Europe (IJ4EU) fund.