There were signs of suspicious betting markets on 31 friendlies played by European clubs between December and the end of March this year. A total of 49 clubs from 18 different countries – mainly in Eastern Europe – were caught up in suspicious friendlies.

By Steve Menary
With the 2022/23 season reaching a climax in most European countries, clubs are turning their attention to preparing for the next league campaign and arranging pre-season friendlies but these games are increasingly vulnerable to match-fixing.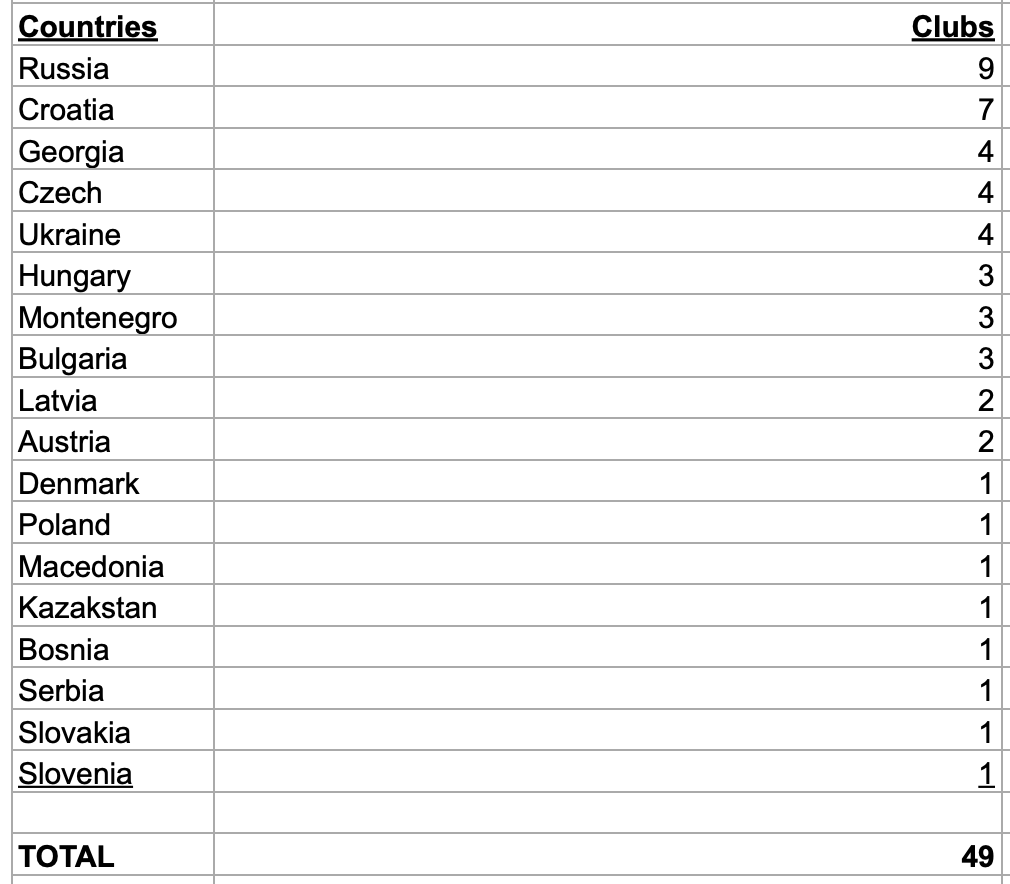 Suspicious betting such as large odds movements that do not correspond with action on the pitch are not proof a game is fixed but can indicate potential manipulation that warrants further investigation.
The country with the largest number of clubs identified in the research was Russia with nine different sides involved in half a dozen matches. These were mainly lower league sides, some of which have appeared in previous research on suspicious friendlies.
Russia is a footballing pariah after its invasion of Ukraine last year but data companies and betting operators are still looking to profit from selling data and offering bets on games from the country. In two of the games identified, Asian betting operators stopped accepting bets in the first half, which is a sure sign these companies were concerned over the veracity of the games.
Romano says: "Club friendly matches have become a real issue in terms of match-fixing in recent years. The situation is very bad and worrying. Unfortunately, high level teams are sometimes unwittingly involved.
"The most worrying example is a recent friendly between PFC Ludogorets Razgrad from Bulgaria and Shakhtar Donetsk of Ukraine, who are two clubs always playing in international club competitions. That match, like others, was clearly fixed by someone in cooperation with a compliant referee. There was no fault by players or club officials."
"The same happened in a match involving LASK Linz from Austria and Wisla Krakow from Poland. Those matches were played in Turkey, which is a kind of a hub for this kind of fixings."
Both these games were marred by strange decisions by officials. In the game between Wisla and LASK, large amounts of bets were placed that four goals would be scored. When the score was still 1-1 with a quarter of an hour to go the referee awarded a penalty to the Austrians that was so absurd that both sets of players considered walking off the field.
Wisla president Jarosław Królewski subsequently told Polish media channel TVP Sport: "There was a conversation during which the players and coaches of both teams decided that they wanted to continue the match. Together, they decided that they had come to Turkey to do some work, and they wanted to continue that work.
"Such situations are extremely irritating, but it must also be objectively stated that the possibility of betting on such matches is extremely stupid. The level of possible fraud there is very high."
The PFC Ludogorets versus Shakhtar Donetsk match was also marred by a controversial penalty deep into stoppage time that again ensured that four goals were scored.
The PFC Ludogorets versus Shakhtar Donetsk match was one of four friendly games played over last winter that the Ukrainian Association of Football has reported to both UEFA and FIFA as suspicious and asked for an investigation.
"There is no compensation for the teams [in these games] just problems," says Francesco Baranca, the head of the UAF's ethics and fair play committee,

Inaction and frustration
The UAF are not the only official body left frustrated at lack of action by the game's authorities after reporting suspicious friendlies played over the last winter. In January, Mirko Poledica, the president of the players union in Serbia, raised suspicions after FK Kolubara Lazarevac conceded four goals in the first 45 minutes of a friendly with Croatian side ND Gorica.
Poledica tweeted: "I invite publicly @FSSrbije [Football Association of Serbia] to immediately check the regularity of the said match and the police to check if there were any suspicious payments for this match."
Kolubara fielded a handful of trialists in the game. Details collected for friendly matches such as line-ups and match sheets are frequently sketchy. Trialists can often play games then move on to another club without their involvement being detailed.
Poledica is also concerned about how the large proportion of clubs in the Serbian second tier can afford to go on overseas mid-winter training camps. "I am sure many are fixed, especially in Turkey. In eastern Europe there is no money from broadcasters or sponsors and the only way is to fix matches," says Poledica, who has received no response to his call for an investigation into the Kolubara vs Gorica friendly match. He adds: "They will never react unless UEFA makes a request."
On May 9, however, the Football Association of Serbia (FAS) did start disciplinary proceedings into a MozzartBET Super League of Serbia game on April 25 between Kolubara Lazarevac and Mladost GAT and another fixture in the second tier between RFK Novi Sad and Radnicki NB.
The FAS said: "In accordance with the written information submitted by the relevant UEFA authorities … the mentioned clubs, by their actions or inactions, threatened and violated the competition integrity." While friendly matches may have no competitive value, the integrity of football and the players is still at stake. Josimar highlighted the dangers of match-fixing in friendlies, particularly in Europe, before the last mid-winter break, but UEFA has made no effort to combat the growing wave of suspicious friendlies.
On trial
An entire team of trialists took the place of a Slovak club in one midwinter friendly.
MFK Dolný Kubín entered the Arena Cup in Croatia and before the tournament played a friendly with local side Rijeka, who unleashed more than 50 shots on the Slovak side's goal en route to a 14-0 victory.
The result was a surprise to Kubín's first team players, who were travelling to Croatia when they found out that the club was playing a game and their places had been taken by a bunch of trialists.
After the game, Kubín's sporting director František Baraniak claimed that he had been forced to use players under consideration for a game due to a deal being agreed. Baraniak said: "Also due to the signed contract, we did not want and could not cancel the planned match with Rijeka, so we used it to involve the players we wanted to see in the preparation."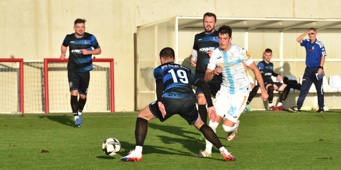 The result caused an outcry in Slovakia and prompted an investigation by the Slovak Football Association (SFZ), which said: "In simple terms, it can be stated that due to the active actions of the officials of MFK Dolný Kubín, a meeting took place that was highly likely to have been abused by an organised betting group. Despite the fact that all the circumstances indicated this before the meeting, the football club not only did not prevent this, but also actively worked to ensure that the meeting took place, even without the club's own players.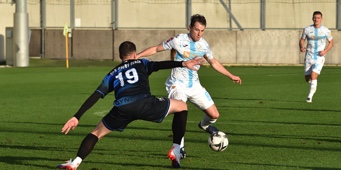 The SFZ was not able to prove match-fixing but in May decided to fine MFK Dolný Kubín 5,000 euro for "damaging the good name of [Slovak] football". The game has also prompted a wider probe.
"In connection with the suspicion of match manipulation during the training camp in Croatia, an international investigation continues," said the SFZ's integrity manager, Jakub Čavoj.
"At the current stage of the investigation, we cannot provide more information. However, we can confirm that those already collected are aimed at persons from abroad and the attempted manipulation was probably committed outside the territory of the Slovak Republic by persons who are not members of the SFZ, therefore they fall under the purview of other unions and law enforcement authorities."
Clubs profiting
Outside 'investors' offering sponsorship and bringing a handful of their own players to participate in friendlies is a proven modus operandi of criminal groups looking to manipulate these matches, which are easier to fix because there is little or no regulatory oversight.
There are signs that club owners or officials fully understand how easy friendly matches are to exploit in Josimar's research, where some clubs appear in more than one suspicious friendly. This suggests that any suspicion should fall on the team or some of its players rather than the official. The same eastern European club was involved in four of the 31 suspicious friendlies, while another club from a neighbouring country played in three suspect games as did one Russian club.
Four other clubs played in two suspicious friendlies over the winter according to the research. Officials at one of these clubs were previously involved at a side from the same country that was involved in a swathe of suspicious friendlies in 2020 according to research for an EU Erasmus project on match fixing in club friendlies.

Cypriot accusations
Suspicious friendly matches were also at the heart of incendiary accusations recently levelled at the former president of Cyprus.
Andreas Papacharalambous, the former president of the island's Sports Ethics and Protection Committee, claimed that Nicos Anastasiadis – the Cypriot president for a decade until February 2023 – asked him not to investigate a suspicious friendly played between two Cypriot clubs that was flagged up by UEFA.
Papacharalambous told the show Legal Matters: "He called me to stop the case of Karmiotissa with Apollo and not to investigate it. This was done before I resigned. Because they were friendly matches.
"All matches of Karmiotissa with Apollo had betting activity and I asked them to be investigated, one by one. He told me 'leave these things behind, do something else, we have so much. These are friendly matches'". Anastasiadis has subsequently denied the accusations. Karmiotissa were fined €50,000 for match fixing in 2017.
Data block?
Francesco Baranca of the UAF questions why organisers of friendly matches allow live data to be transmitted for betting purposes from these games by scouts, as this enables match fixing.
This data is sold by companies to both regulated and unregulated betting operators that never report match fixing as Josimar revealed last year. In some cases, these unregulated betting operators focused on Asian betting markets are connected to organised crime. Fixers know that if they succeed in manipulating friendlies on these markets, the chances of being detected or caught are non-existent.
"The fact that there is no data control means there is fixing," says Baranca.
When it comes to friendlies, veracity and integrity appear to be of little concern to football's governing bodies. Action has been left to the clubs, who – along with the fans – must bear the cost of taking action.
HNK Rijeka's game with MFK Dolný Kubín was played behind closed doors at the Croatian club's training camp, but someone was still there to transmit live data that was sold on to offshore betting operators such as Crown and 18Bet so that they could offer inplay betting.
After Wisla Krakow returned from Turkey, the club arranged a friendly in Poland against Siarka Tarnorzeg that was also played behind closed doors. Wisla were criticised for keeping fans out, but that appears to be the price both for clubs that – not unreasonably – do not want their friendlies on international betting matches and their supporters.
Those honest clubs taking a stand are forced to miss out on gate revenue and their fans on seeing their team play, all to stop data companies, betting operators and – potentially – match fixers from profiting from friendly games.
The Council of Europe's Sports division discussed the subject of match-fixing in European friendlies twice last year, but regulation would need to be implemented by UEFA, which shows no sign of taking any action. Josimar has approached the Turkish Football Federation, UEFA and FIFA for comment.