Low level club friendlies remain at greater risk of match fixing but football's international governing bodies are doing little or nothing to try and regulate what are essentially privately organised fixtures with no integrity safeguarding.

By Steve Menary

During the World Cup, swathes of clubs used the down-time created by the suspension of league fixtures to play friendly games, often abroad against clubs from other countries. Some leagues are returning to action, but others will not resume until warmer weather returns in 2023. Friendlies will fill this void and the coming months are when there is a greater risk of matches being manipulated.
The annual Suspicious Betting Trends in Global Football produced by data companies Star Lizard and STATS Perform has consistently shown that friendly matches are at greater risk than competitive games. In 2021, 61,296 matches were analysed and 0.35 percent of games were identified as suspicious, while 1.19 percent of friendly games were given the same rating.
An Erasmus+ project co-funded by the European Union identified more than 250 friendly matches played in Europe between 2016 and 2020 as suspicious and 44 percent of these fixtures were played in January and February.
With club operating losses increasing according to UEFA's latest benchmarking report, clubs are particularly vulnerable, particularly in smaller leagues where commercial income is scarce. This increases the likelihood of clubs being infiltrated by match-fixers or even looking to make money themselves on betting markets from fixing friendly games to boost their bottom line.

In Russia, which remains an international pariah due to the country's invasion of Ukraine, the league season has finished and there has been suspicious betting on some friendly matches played by low league clubs at the end of 2022.
Player concerns
The Erasmus project surveyed around 800 players in Cyprus, Greece and Malta and more than 13 percent of those polled said they had played in a friendly they knew for sure was fixed. That is a sizeable number given that clubs typically only play 6-10 friendlies a year.

Players from Cyprus, Greece and Malta and other nations in Europe were also interviewed for the Erasmus+ project. Many at lower level clubs viewed friendlies with a weary resignation.
"The clubs are not obliged to let the federation know that they are going away and they announce the games in the press purely for betting," said one player interviewed.

Another player said: "We had a crucial league game coming up, but the owner made us play friendlies to make money [on betting]."
Recalling a preseason tour overseas, one player said: "I was locked out of the changing room after going to the restroom at half-time. All I could hear inside was shouting and crying. I was only 16 and didn't know what was going on."

Another player reported being woken unexpectedly early on a Monday morning, driven across his country to a remote setting and playing a friendly against a club from the other side of his country. The match was played at a time when betting markets in Asia would have been in full swing and was marred by strange refereeing decisions.
Another player interviewed said: "They will play games on a Saturday or Sunday morning, or a Wednesday for Asia, so there is no clash with other leagues. Or a Friday when there are no other games and many people will bet."
Worth a punt?
Betting companies are keen on offering friendlies as these games provide bets for customers outside of regular league seasons, or when competitions, particularly in Europe, are taking a midwinter break.
Research for the Erasmus+ project found that regulated betting companies offered live betting on between 3,000-4,000 friendly matches a year. For some betting operators, friendlies make up more than 6 percent of the European games they offer. Websites even exist to flag up opportunities to bet on friendlies.

These licensed companies are required to report signs of suspicious betting via the International Betting Integrity Association, which contributed to the Erasmus+ study.
IBIA chief executive officer Khalid Ali said: "Ensuring the integrity of friendly matches is important for our members and it is clearly beneficial for all parties concerned that appropriate measures are in place to maintain the integrity of these games. IBIA will continue to seek to collaborate with key stakeholders to minimise the integrity risk created by corrupters in this area."
Heading East
To avoid detection, match fixers usually bet on manipulated matches with betting operators that have licences from poorly regulated jurisdictions such as Curacao and the Philippines, or with companies that do not even have a licence. 
Many of these companies are focused on bettors in South East Asia and are known as Asian operators. Bets with these companies pass through a series of agents and up a pyramid structure. This makes detecting it hard to identify fixers even if these companies wanted to report suspicious betting, which most do not.
The boom in online betting makes this easier than ever. Betting operators from these jurisdictions may look to pacify regulators in some countries by restricting access to their website through geo-blocking but anyone with a VPN can easily get around this software.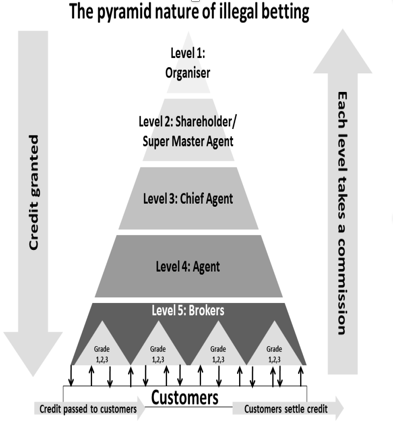 Most match fixers prefer fixing events within a game, which is known as live betting. Recently, attempts to manipulate games have focused on events in the first half of play. This is only possible if live information is being transmitted from these matches by scouts sent by data companies.
With the cost of data rights escalating, data companies like friendly games as there are no commercial deals required. Their scouts can generally just turn up at games, particularly in training camps, without detection and transmitting data. The Erasmus+ project found that one data company provided live data on 14,000 friendlies a year.
As Josimar revealed in June 2022, data companies sell live data both to regulated betting companies and also to those operators with licences from poorly regulated jurisdictions or no licence at all.
Regulation?
Some UEFA members do insist that their clubs ask permission before playing games overseas, but others can only find out where clubs in their top divisions are from betting websites.
Austria has the largest market of summer friendly matches with around 300 games played in a normal summer and the ÖFB levies a small fee on friendly games to fund a system of regulation. This has led to police raiding training camps of visiting clubs that are suspected of intending to fix a game.

Elsewhere, there is virtually no similar system of regulating friendlies despite the huge number of games being played in some countries. Turkey is popular with many Eastern European clubs, particularly in the winter break, and one training camp operator claims that around 1,600 friendly games a year are played there.

Commercial training camp operators are expected to inform national federations of games featuring overseas teams and use a FIFA licenced match agent to organise the game. In return, the national associations should provide match officials but some agents report being charged large sums for officials that can impact their profit margins.
To reduce costs, some operators do not inform national associations and look to source officials elsewhere; sometimes from regional football associations in the vicinity of the camps they are organising, or even by using officials who are themselves on a training camp.
This can make recruitment of officials vulnerable to interference and strange refereeing has been behind numerous incidents in suspicious friendly matches. Officials were also cited as the main instigators of a fix according to 19 percent of players who had played in a friendly they knew was fixed according to the Erasmus+ survey.
Senior concerns?
One of the reasons behind UEFA's Nations League concept, which has also been adopted in the CONCACAF region, was to prevent senior national teams from playing dubious friendly matches in neutral locations.
In 2011, Latvia played Bolivia and Bulgaria took on Estonia in the Turkish resort of Antalya, which is a major hub for training camps. Both games immediately attracted suspicion and FIFA subsequently banned six officials for their part in fixing the two friendlies.
The advent of the Nations League has reduced the opportunities for fixers to try and stage and then manipulate these senior games, but junior international games remain vulnerable. In November 2022, an U21 game played in Croatia between Poland and Turkey attracted concern for strange refereeing decisions and suspicious betting patterns around the goals.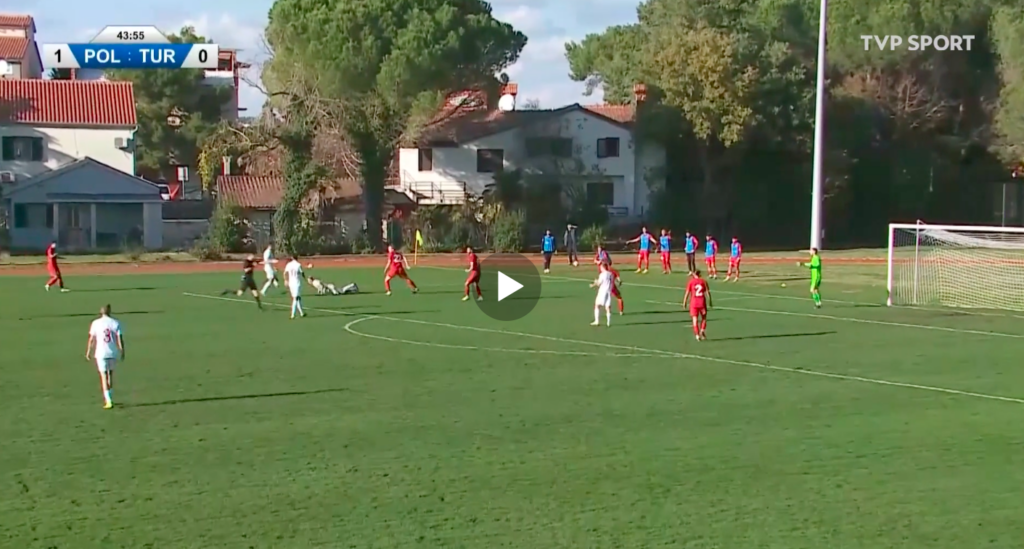 After the game, the Turkish U21 manager commented cryptically: "We need to open a parenthesis to the referee's management. This level showed a management far below the competition. Such matches provide us with an opportunity to prepare for everything. It reveals the necessity of surpassing both the opponent and the referee."
Josimar has contacted the Croatian, Polish and Turkish federations to ask if this game is being investigated.
Who's game is it?
One of the main reasons that friendly matches are so vulnerable is because federations are loath to take responsibility for matches played abroad or involving clubs from other countries.
Commercial companies looking to put on these games for a profit all know this – and so do match fixers.

Affy Sheikh, head of integrity services at Star Lizard, says: "With friendlies, it's made easy. These are essentially private matches. You can choose when and where these games will be held and also choose the referees which makes these games so easy to manipulate.
"It's short-sighted not to look at friendlies and naïve to think that those clubs fixing these games are not also fixing competitive games."

Ensuring all countries emulate the ÖFB and put as many potential obstacles in the way of fixers as possible was one of the key recommendations of the Erasmus project. This would also provide greater protection for players, who once persuaded to corrupt a friendly would then almost certainly be pressured by the same fixers to subsequently fix a competitive market.

In a statement, FIFPRO said: "Football betting has become a 24 hours-a-day market thanks to a proliferation of online bookmakers serviced by sports data companies. FIFPRO has taken steps to improve the safety of reporting by making the Red Button app available to players through our 66 national unions.
"However, more efforts and increased cooperation between public institutions, law enforcement and the football industry are needed to take further steps in protecting the sport and fighting organised crime. Among the risks that need to be addressed are unregulated friendly games."

Since the Erasmus+ report was published, two sessions in 2022 at the Council of Europe heard about the problem posed by friendly matches. At the second session on October 20, the CoE's Convention on the Manipulation of Sports Competitions was joined by representatives from UEFA and FIFA.
Josimar has asked UEFA and FIFA if either planned to introduce any regulations on the growing risk friendlies, but has yet to receive a reply from either body.
Instead of looking to combat the risks posed by these games to smaller sides, FIFA has instead floated plans for a World Series of friendlies featuring major clubs to be played in the March international window every other year.
Like FIFA's plans for a Club World Cup, the plans look like another step in the world body's political battle with UEFA for control of the European game. Once again in football, politics and commerce look to be more important than integrity.

*Steve Menary worked on the Erasmus+ project.