The Russian-born former Ukrainian international midfielder Oleksandr Aliyev took up arms when his birth country attacked the city he calls home.

By Emanuel Roşu
Russian-born Oleksandr Aliyev is ready to defend Ukraine at any cost. Born in Khabarovsk in Eastern Russia, the former Ukrainian international joined the defence forces in Kyiv less than 24 hours after Russia invaded on 24 February. The 37-year-old abandoned contact with his parents, who don't believe Putin started a war in the neighbouring country. Aliyev, who featured for the likes of Lokomotiv Moscow, Anzhi, and Dynamo Kyiv during his playing days, represented Ukraine 28 times at international level.
War and its tragedies does not allow Aliyev to think too much about football. He does remember the time he challenged Lionel Messi for the top position in the goalscorers' charts at the 2005 Youth World Cup in The Netherlands, but that seems to have happened in another lifetime. Aliyev's new reality is rather different. He's wearing green army clothes and needs to scan every person he comes across. Unlike his playing days, when a pair of boots was all he needed to shine, he now wears his gun at all times and is ready to use it.
Aliyev had to crawl beneath the Russian bullets to survive during the attack on Kyiv. Now, he can only sleep for a few hours at night because of the depression caused by the dramatic moments he went through.
Josimar has spoken to Oleksandr Aliyev in Kyiv, where he is currently camped.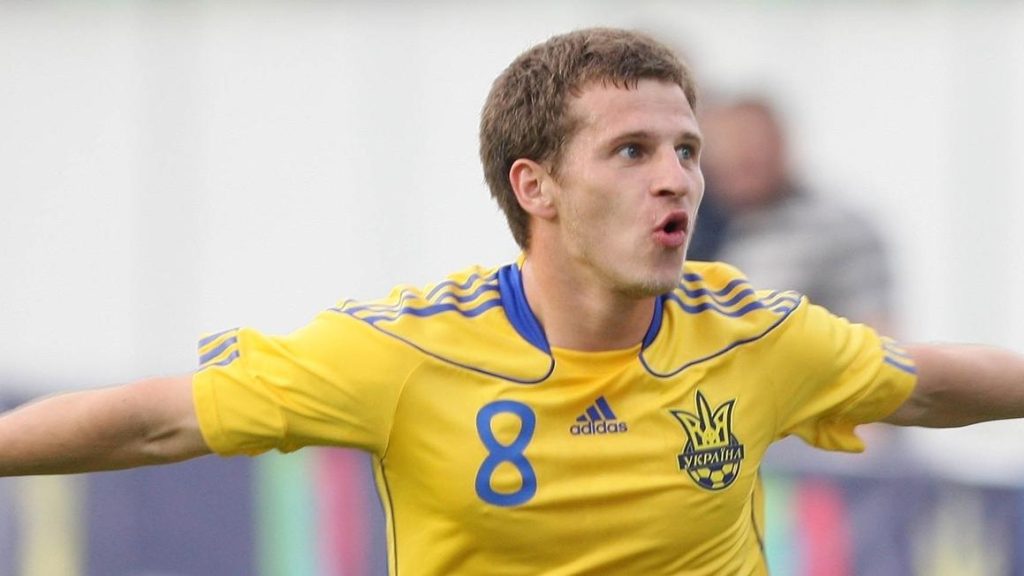 When and how did you join the Ukrainian Army?
I've been part of the territorial defence since 25 February. In Kyiv, there were problems with saboteurs who left marks that helped targets to be shot at by the invaders, we were facing acts of vandalism as well. Someone needed to prevent such things. It was my wish to be part of this movement. I have a friend who's in the military and he told me I could join as well.
Was your life in danger at any moment?
I sometimes needed to crawl beneath the bullets, but that's it. I wanted to join the force.
Is it still a problem with acts of vandalism and saboteurs in Kyiv?
Civilians are now returning to the city, so we are busy identifying spies and saboteurs. So, yes, we are still working.
What was your perspective on this conflict before the invasion?
I never cared about politics, I kept myself as far away as I could. I appreciate that our president didn't leave. He stayed here with his people. He proved himself. I met him, I know the kind of person he is.
Did you see the war coming?
Honestly, no, I've never believed it. Not until it happened. I didn't believe there would be a war in Ukraine. Russia always said we were like brothers to them. I can now see what brotherhood means to them.
Did you need to use your gun over the past two months?
We were trained to use it. We did it quite often. I have my gun with me all the time. I didn't shoot any Russian as of now if that's what you want to ask.
Was your family OK with your plan to join the territorial defence?
Look… My parents live in Russia. I know what they see on TV all day long and what sort of news they are listening to. I don't want to talk to them.
So you have no contact with your parents?
Nothing. They are busy thinking about something else now. The Russian propaganda wants to brainwash the citizens there.
How does that make you feel?
It hurts a lot. It hurts that my parents refuse to listen to me. They are not young anymore, they are afraid. It's Putin and his regime who scare everyone, even in their country.
What about your kids, where are they?
They left Ukraine. I have two kids, 10 and 12 years old. I am going through a divorce. I don't want my kids to see what's happening here, they understand everything. They cried a lot, they were scared. Now, they feel better. I just want them to enjoy life. Hopefully, we'll be together as soon as possible.
You were born in Russia, you played there, your parents live there. Still, you fight for Ukraine in this war. You don't talk to your parents. But do you keep in touch with people in Russia?
Not all Russians are bad people, of course. I don't have friends there, but I do talk to some guys through social media. Some show support, as they understand who's the aggressor here and who is under attack. I'm disappointed that the Russian players I've played with didn't send me some words of support.
People in Russia said you are fighting against your own country. What would you tell them?
I've lived in Ukraine for the past 24 years. I see myself as Ukrainian. My children were born here. I played for Ukraine at international level. I've spoken Russian in Ukraine all my life and nobody ever said anything to me. My parents don't even believe there's a war here. In Russia, there's only one leader. Some of the people are zombies. You see Russian teens fighting in Ukraine. How do their mothers accept that, how do they feel? I see they organize concerts there while people are dying here. Innocent people are dying. Mothers and children go to sleep at night and don't know if they'll ever wake up again. Entire cities were destroyed. Russians only think about themselves, I've seen influencers unhappy that they can't use Instagram. Imagine that! There's a war here, people are dying, and all they think of is Instagram!
Do your memories from your playing days help you relax a bit, do you have time to think about your big games?
Not really. I am just thinking about the present, I can't focus on the past. I want to see my kids every day, I want to be able to walk in a park, and I want to smile. I don't dream of football matches, but of peace, that's it.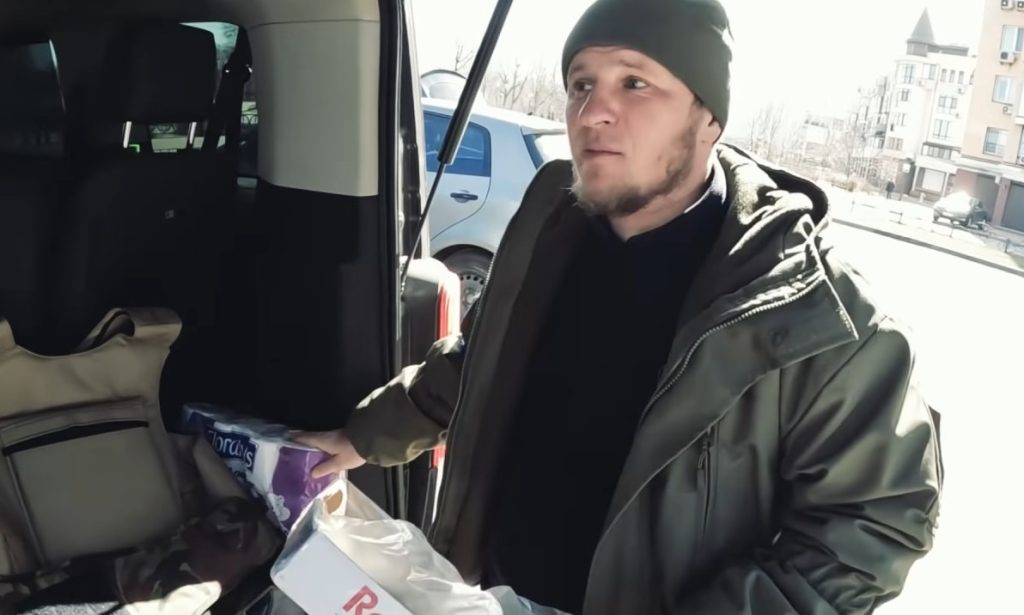 Could you watch any football while you were in the army?
I watched the Champions League semi-finals. Apart from that, I couldn't even think about football. Football never stops!
I thought it stopped when the war started. But it only stopped in Ukraine, as life went on in other countries.
Can your football life after war go on in Bucha, where Russia killed hundreds of people?
Yes, exactly. I have a football school there. We had around 200 kids training with us. Now, the place is empty after the atrocities the people have been subjected to. But football is life and it can help rebuild smiles inside the community.
Can you sleep at night? Do you have enough food and water?
I sleep four hours per night at most. I can't complain, we're being well taken care of. We have food, we have drinks, we have everything we need. The volunteers take care of us with supplies.
What's the way to end the conflict, what do you think?
I don't know for how long we'll need to fight the Russians. I want things to end as soon as possible, of course, but who can tell when they'll go home? We now need to do our best to defend this country. After that, we need to rebuild it. Our people are peaceful, but they were killed by the invaders. Some needed to move out of their homes and look for a life outside the country. Ironically, they say they are here to save us. They destroyed our homes, they killed our people. They are fascists, but they accuse us and our children of being fascists. I want a life in football after this ends, I want to go back to what I was doing.