Multi club-ownership (MCO) might make sense as a corporate strategy for Middle Eastern sportswashers or private equity raiders but for just about everyone else, the concept of gobbling up football clubs into one amorphous group does not.
By Steve Menary
The Dutch fans at NAC Breda managed to rebuff the attentions of the Abu Dhabi owned City Football Group, but 22 percent of Portuguese side Braga is now held by Paris Saint-Germain's Qatari owners and the US group Global Football Holdings has taken a majority stake in Brøndby IF, prompting Danish fan group Alpha to stop chanting and producing tifos until the winter break in protest.
Niamh O'Mahony, chief operating officer and head of governance at Football Supporters Europe, says: "We are still looking at why multi club ownership makes sense. No-one has been able to explain why. There are some good owners and they tend to respect the heritage of the clubs but there's an awful lot where we don't know their motivations."
MCOs balloon
The number of clubs caught up in cross ownership has ballooned in the last five years. In 2017, UEFA's research found 26 top-flight clubs across Europe involved in cross-ownership. By February 2021, UEFA had identified 90 European clubs caught in the MCO web but this is a global phenomenon.

Research by Josimar has found 227 clubs around the world whose owners also owned, controlled or had a significant stake in other football clubs.

With a takeover of French Ligue 1 side Olympique Lyonnais by US investor John Textor imminent, that number will swell further, and there will be more clubs whose owners own or control other teams and have been able to disguise their identities.
Josimar's research found that the ownership or stakes in those 227 clubs identified as involved in MCOs is held by 83 different individuals or groups.

The largest, and most well-known is City Football Group (CFG), which owns or has stakes in 11 clubs from English Premier League side Manchester City to Melbourne City in Australia and a stake in Japanese club Yokohama F Marinos but failed to capture NAC Breda after fans rebelled.

Other MCO groups expanding rapidly include David Blitzer's myriad portfolio, which owns or has stakes through vehicles such as GFH or Bolt in eight football clubs from Brøndby to Crystal Palace in England and Germany's Augsburg. Pacific Media controls seven teams, while the rapidly expanding private investment group 777 Partners has stakes in six clubs as does Mexican outfit, Grupo Pachua.
Middle Eastern playground
English giants Arsenal, Chelsea and Liverpool have all been linked with plans to join the rush to hoover up a network of clubs, although this was before the Merseyside club were put up for sale. The scramble for ownership or control of clubs, particularly in Europe, has been led primarily by investors from the Middle East and the United States of America.

Middle Eastern MCO interests range from the Abu Dhabi controlled City Football Group to the Qatari ownership of French giants Paris Saint-Germain and three other European clubs and the Bahraini investment group Infinity Capital, which owns Cordoba in Spain and a stake in Paris FC.

The Saudi Arabian takeover of Newcastle United is expected to be the start of a sporting empire. That has yet to materialise, but the United World Group controlled by Saudi Prince Abdullah bin Mosaad bin Abdul Aziz Al Saud owns five clubs, while another Saudi businessman, Turki Al-Sheikh, owns La Liga side UD Almeria and is president of Sudanese club Al-Hilal.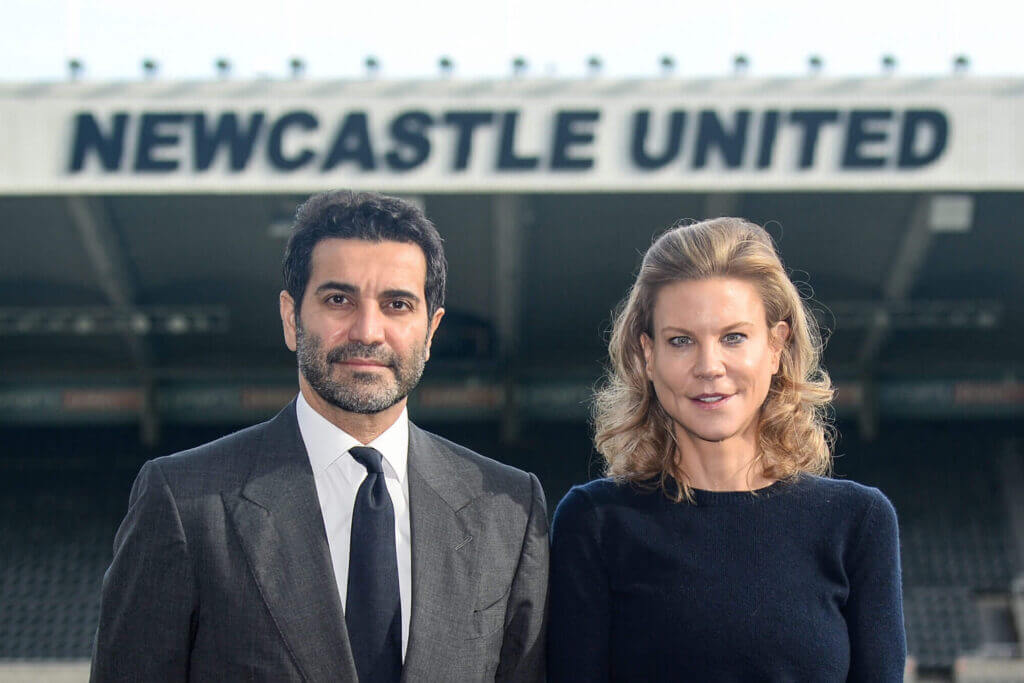 US investors or private equity groups buying up clubs or stakes including 777 Partners, Amber Capital, Arctos, Sports Partners, Global Football Holdings, Textor, Pacific Media and Redbird Capital.

Middle Eastern investment in European football is often ascribed to sportswashing, but the involvement of US investors has been harder to pin down, but the unregulated nature of entering the European football industry is likely to be one.

European sport does not have the same level of collective bargaining agreements that are found in North American sport and clubs are relatively cheap compared to American sports franchises. The Dallas Cowboys NFL team were valued at 5.7 billion US dollars by Forbes last year, but Chelsea were sold this year for 2.5 billion pounds and fellow Premier League side Bournemouth is being sold to another US investor, Bill Foley, for a reported 150 million pounds.
Niamh O'Mahony adds: "It seems to be all about buying a club on the cheap, bringing in players on the cheap, getting them capped and selling them on then replicating that multiple times in other countries.

"There's this notion in football that if you run a business and make money then you can make money in football. People are coming into clubs with no knowledge of the local regulations and assume they can make changes in other industries and can do the same in football, which they can't."
MCO strategy
Ownership of stakes in more than one club may not mean an MCO strategy is in play. Dermot Desmond, for example, has stakes in Scottish giant Celtic and Irish side Shamrock Rovers, but he has not championed the sort of approach that Chelsea's new American co-owner Todd Boehly wants.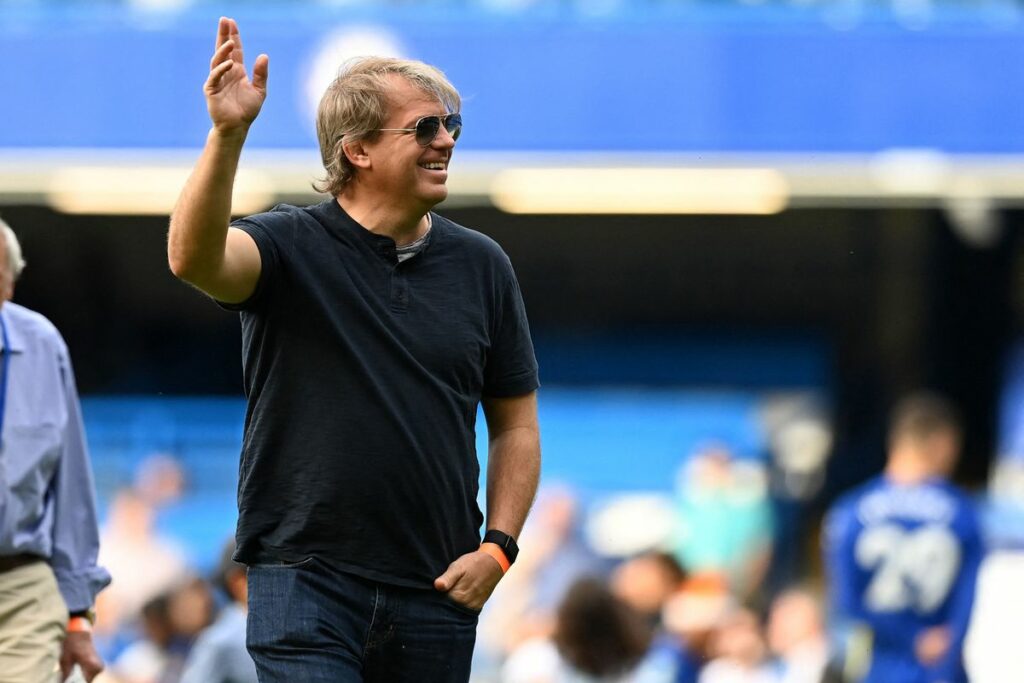 Boehly has tasked executive Tom Glick to buy an MCO portfolio and started talks with Portuguese outfit Portimonense. Newcastle are also expected to start building up an MCO empire, but in some cases groups are seeking to take stakes to gain influence.

Arctos has a stake in Liverpool's owners Fenway and stakes in Italian side Atalanta and US club Real Salt Lake. Redbird also has stakes in both Fenway and Spanish side Malaga.

In Australia's A-League, Newcastle Jets' Chinese owner Martin Lee had his licence revoked in January 2021. Western Sydney Wanderers, Sydney FC and Western United then stepped in to prop up the club until another owner could be found with US businessman Brett Johnson, who has interests in four clubs including English side Ipswich Town, starting talks about a deal earlier this year.

"This wouldn't and shouldn't happen anywhere else," says Bonita Mersiades, former head of corporate and public affairs at Football Federation Australia. "I don't like multi-club ownership as a principle, but I also think we long ago lost the battle for football being what it once was. Big organisations, private equity, spreading risk and influence across continents…it's probably the only way some competitions can keep going. FIFA has gone down the same path but at a higher level."
Influence and access
As investors accumulate clubs, they are also buying access and influence at the European Clubs Association, which is the only club association recognised by UEFA despite representing less than quarter of the continent's 1,100 clubs.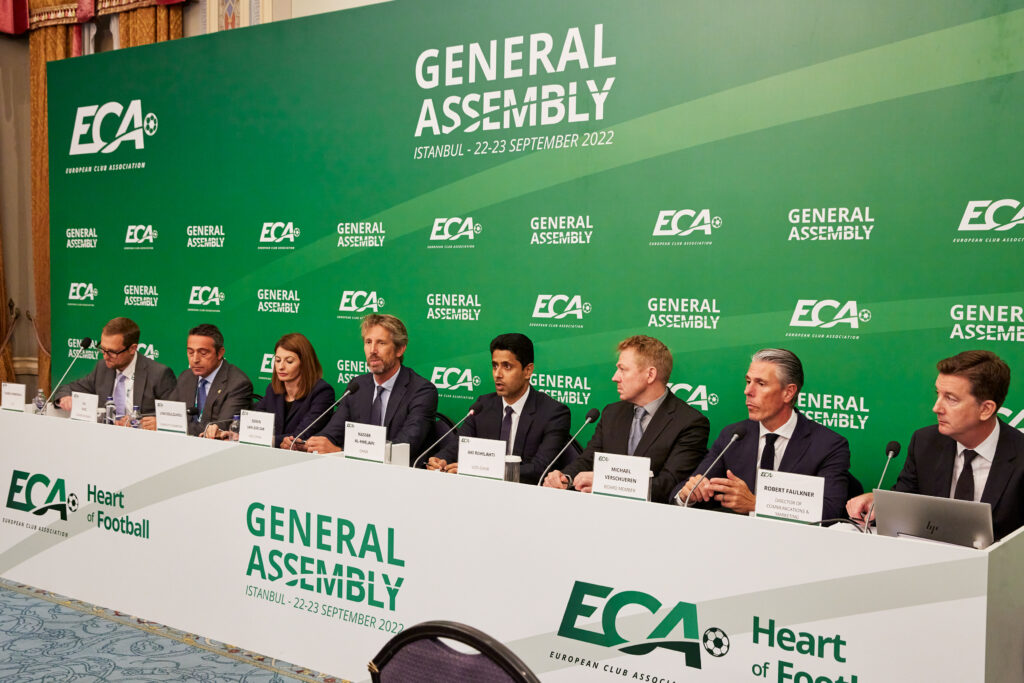 There are 245 clubs in the ECA but only 110 ordinary members have voting rights, which gives these sides more sway and Josimar's research shows that the MCO spending spree is buying up influence.

David Blitzer now has access to a full ECA vote after the buyout of Brøndby and 777 Partners owns or has stakes in two full ECA members: Belgium's Standard Liège and Spanish side Sevilla.

Neither of the two European clubs that John Textor has interests in, Crystal Palace and RWD Molenbeek, are in the ECA but if the American completes his takeover of Olympique Lyonnais he will control a club with full voting rights at the ECA.

Red Bull controls two full ECA votes through ownership of Salzburg and Leipzig, and Redbird owns or has a stake in two full ECA members: AC Milan and Liverpool through an interest in Fenway. Similarly, Arctos owns stakes in two ECA members with voting rights: Italy's Atalanta and Liverpool's owner Fenway.
While institutional investors such as Arctos say they are taking a 'passive' approach to their investments, the sole motivation of private equity groups is to provide a return for investors.
Buying access
Some speculators or clubs are also gaining access to the ECA through acquisitions and MCO deals. West Ham United are not in the ECA but Sparta Prague – the other club that Czech businessman Daniel Kretinsky has a stake in – is an ordinary member.

English side Wolverhampton, which is owned by Fosun International, are not in the ECA. Fortunately, board member Guo Guangchang is married to Jenny Wang, who owns full ECA member Grasshoppers of Zurich, Switzerland.

English Premier League side Brentford are not in the ECA but owner Matthew Benham has ECA voting rights after his 2014 acquisition of Danish club Midtjylland, which is an ordinary member.

PSG has long been an influential ECA member and will now have more support as Braga is an associate.
Associate members have little or no real influence but ECA membership at this level does provide access for club owners to key decision makers.

In September 2022, the ECA also launched a new network for 160 'aspiring clubs of Europe', seemingly in response to the emergence of the new Union of European Clubs (UEC), which is seeking to represent the swathe of clubs left unrepresented by the ECA. There are now 80 clubs in the ECA Network. The ECA did not respond to a request from Josimar to identify these clubs but the likelihood is that some will be in MCOs.
UEC opposition
The Union of European Clubs has interest from more than 100 clubs and is opposed to MCO on integrity grounds.
"The UEC generally shares the opinion of the EU Commission in the ENIC case," says Katarina Pijetlovic, a sports lawyer and one of the driving forces behind the UEC.

Tottenham Hotspur owners ENIC had built up stakes in a number of other European clubs in the 1990s and when two other teams in this MCO group, AEK Athens and Slavia Prague, qualified for UEFA competition the European body ruled in 2000/01 that two teams whose owners had a stake of 50.1 percent or more could not play each other. The Court of Arbitration for Sport upheld this decision.

Ms Pijetlovic adds: "Integrity concerns connected to multi-club ownership of clubs participating in the same competition prevail over the concerns about restrictions placed on investors by the rule prohibiting such ownership.

"The issue starts with the consumer and fan perception. If two or more clubs are directly or indirectly controlled by the same entity or managed by the same person it would give rise to suspicions that the games might not be authentic. To keep consumers/fans' confidence and interest, games must represent honest sporting competitions. If there is as much as a perception that they don't reflect an honest competition, it could hurt the commercial value of the whole league, and clubs would be less capable of extracting value from their economic activities. If ownership structures lend themselves to enhanced possibility or incentive to fix the outcome of matches, such perception would certainly exist."

One of the biggest MCO portfolios in Europe was accumulated by Eric Mao, who took stakes or control of clubs in Portugal, Ireland, Romania, Latvia, the Czech Republic and Spain before being exposed by The Black Sea as the leader of an international match-fixing syndicate.
The UEC wants MCO to be outlawed not just to protect the integrity of clubs for the fans but also for the players.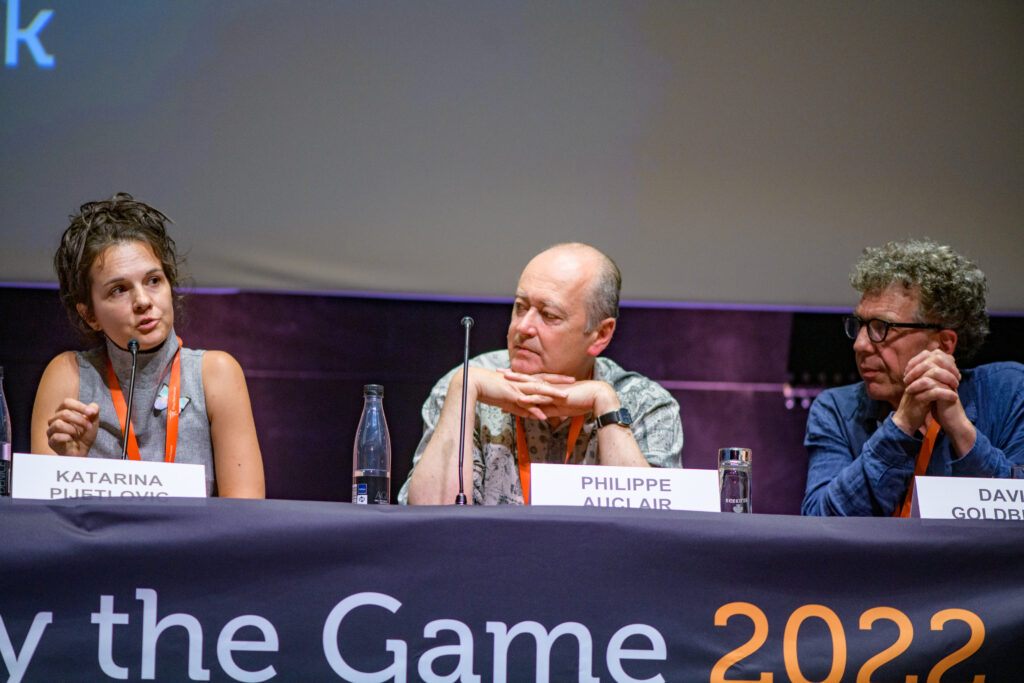 Ms Pijetlovic explains: "Another issue is that European countries treat match-fixing as a criminal offence and it would be football players held criminally accountable, among others, should any integrity incidents occur. So a prohibition on certain ownership structures in club competitions is necessary not just in the interest of commercial value, marketability, and integrity of competitions and clubs, but also for the protection of players that could become reluctant participants and ultimate victims in match-fixing schemes."
Concerns
The idea of feeder clubs has long existed in sport and, in the right circumstances, can prove beneficial as the acquisition in 2018 of Belgian side Union Saint-Gilloise by Brighton & Hove Albion's owner Tony Bloom illustrates.

This season, the Belgian side played in the Europa League group stages and Bloom's English club has continued to prosper despite manager Graham Potter joining Chelsea. Bloom's former colleague Benham has also prospered with FC Midtjylland and Brentford.

However, there are plenty of contrary examples and reasons for concern. Hungarian businessman Roland Duchâtelet once owned six clubs but his MCO empire has dwindled to just two amidst fan protests.

Last season, three of Pacific Media's clubs – Barnsley, AS Nancy-Lorraine, and Esbjerg from Denmark – were relegated, while British businessman Andy Pilley, who built up a portfolio of clubs in England, Ireland, Africa and the Middle East, is currently in court facing charges of fraud, although these have no relation to his football club ownership and are strongly denied.

Last year, Luxembourgish businessman Flavio Becca, who controls or funds two clubs – Hesperange in the Grand Duchy and Belgian side Virton – was handed a two-year suspended jail sentence and fined 250,000 euro for abuse of company assets.
Fans and players are understandably wary of their club's owners being dragged before the courts, while there are also concerns that MCO could be used to accelerate the betting industry's ever creeping involvement with football.

Before Todd Boehly bought into Chelsea, the American spent around 120 million pounds on buying a stake in Sportradar, which supplies live data from many sports including football to the betting industry.
MCO upside?
Regulations on club ownership are being eased in some countries to attract investment, notably Malta and Brazil, The South American country is the new frontier for MCO groups with Textor, Red Bull and 777 Partners among the investors taking stakes there. CFG has made enquiries in both Malta and Brazil and a deal with Brazilian giant Bahia is expected to be confirmed soon.

In Brazil though, there are numerous concerns about the advantage that clubs gain using the MCO structure.
Eduardo Coutinho, a lawyer specialising in globalisation of sport at the Brazilian federation, the CBF, writes: "For the sake of argument, imagine a situation that, for some reason, one of the ten clubs of a MCO group suffers the transfer ban. That means, in practical terms, that, as long as it does not pay its debt, the club will be unable to sign new players.

"In the last moments of the transfer window, a huge sport opportunity for the sanctioned club appears in the market. To sign the great player, the MCO makes a successful offer. To avoid the transfer ban, the MCO can freely register him in one of the nine other clubs, where he can play until the next window (avoiding, inclusive, the presumption of bridge transfer). After, the MCO can easily transfer him to the one previously sanctioned, considering only it pays the debt in the meantime.

"Formally, in this situation, there are no direct violations to the [regulations] or the Disciplinary Code. A club, without any sanction, hired a player. After months, in the next transfer window, two clubs, with the acceptance of the player, seal his transfer.
"In a simplistic analysis, two simple and ordinary transfers occurred, just like the thousands others operated in a transfer window. Nevertheless, even though they all played by the book, there is one thing undeniable. A club that is not part of a MCO group would not be able to dribble the transfer ban that easily and might had lost the opportunity."

MCO groups can also get round FIFA's new rules that start in 2024 and will limit clubs to loaning out only six players aged over 21. Clubs in MCOs with the same ownership would be able to get round this rule through intra-club loans. Concerns also exist over the sale of players for less than the market rate within MCOs that would avoid solidarity payments to clubs training players.

Global players' union FIFPRO is also uneasy about the increasing spread of cross ownership.
Alexander Bielefeld, FIFPRO's director global policy & strategic relations, says: "It's fair to say stakeholders are looking into it and seeing this as an issue that is raising questions about the integrity of the game or in our case about labour relations.
"There are obviously questions relating to employment and player contracts which raise concerns in and around players' fundamental labour rights. The question is what football specific football regulations are needed and what public authorities can bring to the table.

"There's some soul searching going on at the moment amongst stakeholders as there is also quite a bit of variety in the types of investment and their conduct we are seeing at the moment."
Solutions?
There are multiple reasons for concerns over the seemingly unstoppable roll-out of the MCO and with little sign of intervention further fan protests seem likely.
FSE project manager Martin Endemann says: "The more this happens, the only upside is that there will be more protests from fan bases."

Intervention by the game's authorities is rare. In Denmark, the league association, the Divisionsforeningen, did bring in stringent new rules over club ownership after problems at a swathe of clubs such as Jammerbugt and Fremad Amager. These regulations do not explicitly prevent MCO but signal a change in approach.

Christian Kokholm Rothmann, president of the Danish supporters' association, says: "If the purpose is to create a network of clubs to use as farms to bypass the latest regulations in loans and development of player I think the problem is pretty clear, as they would be working against the intent and spirit of the regulations."

With so many clubs linked across national boundaries, tackling MCO requires an international response but UEFA has already proved to be unable to regulate the phenomenon.
UEFA has recognised the difference between ownership and control and changed Article 5 of its competition rules. The controlling interest of 50.1% brought in after the ENIC case was replaced by a rule banning two clubs playing each other if the same person or group can "exercise by any means a decisive influence in the decision-making of the club."

However, that rule appears open to interpretation. After an appeal by Red Bull in 2017, Leipzig and Salzburg were allowed to both participate in UEFA competition and played each other in the 2018/19 Europa League.

AC Milan and Lille also played each other twice in the 2020/21 Europa League. At this time, the French club's then owner Gerard Lopez was involved in a lengthy battle for control of the team with its main backer, fund manager Elliott, which also controlled the Italian side. Both clubs qualified from their group and though no impropriety is suggested, the games were not subject to any intervention from UEFA.
Global network
While Europe is the epicentre of the MCO world, clubs from more than 50 countries around the world are caught up in this network of ownership from as far afield as Cambodia, Ecuador and Senegal and deals are happening all the time.
Danish side Aalborg is in takeover talks with an unidentified buyer and Japanese group Onodera, which already owns J2 league club Yokohama FC, has bought a 52.5% stake in Portuguese club UD Oliveirense for 3.4 million US dollars.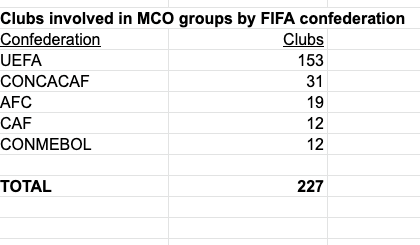 One approach to prevent venture capital investors preying on football for a short-term profit and taking value out of the game could be a windfall tax of between 5-10 percent levied on buyers. This would encourage owners to take a longer term approach to ownership.

Given the global web of cross-ownership being caused by MCO, this type of regulation could only come from the top of football and that means FIFA. Josimar asked FIFA if it would regulate over MCO and did not get a comment but change could be forced on the game's global guardian.

CFG has clubs from 11 countries and Manchester City, Melbourne City, Mumbai City and Yokohama F Marinos have all won their respective titles, so the chance of one of the teams in CFG's empire meeting in FIFA's plans to enlarge its Club World Cup is becoming increasingly likely