The data companies that collect and sell information from sport to gambling operators, enabling them to offer bets, don't check whether they are legitimate or licensed.

By Andy Brown, with assistance from Philippe Auclair, Jack Kerr and Steve Menary
The data companies that collect and sell information from sport to gambling operators, enabling them to offer bets, don't check whether they are legitimate or licensed. We know this because we created Fanzone.bet, an unlicensed, fake, gambling operator with fictional executives, and agreed deals with data suppliers.
We spoke to over ten companies that supply sporting data to gambling operators. Two of those contacted asked us if we were licensed, and four agreed deals to supply us with data on amateur, low level, and youth football. Only one of those four asked us for proof of a licence, yet was happy to agree a deal without us providing it.
Some of the companies we dealt with promise to protect the integrity of sport by collecting data in order to monitor games for signs of match-fixing. Amazingly, they were also prepared to sell data on amateur, low level, and youth football to us, an unlicensed gambling operator.
Poorly regulated and unlicensed operators typically do not cooperate with sporting and legal authorities. Fixers place bets on low level games with these operators to avoid detection. Fanzone.bet was unlicensed and had no intention of passing any information about such bets on to authorities.
One company was happy to agree a deal with Fanzone.bet to supply live, in-play data, including on youth football. However later, as journalists, we asked if they supplied such data to gambling operators. They flatly and angrily denied so.
Fanzone.bet
Meet Jessica Chan, COO of Fanzone.bet, an Asian-facing betting operator that seeks to offer odds on low level football, particularly in Europe. Football fans may recognise that she bears a striking similarity to a certain US-based professional.
Jessica is a fierce corporate executive who doesn't suffer fools gladly. She also has a softer side, and is interested in cats and football – although not necessarily in that order.
Jessica is often very busy talking to the Asian investors involved with Fanzone.bet. After making initial contact with data companies, she often delegates negotiations to her hapless UK representative Andrew Mattock, who is an old school investment manager struggling to keep pace with modern technology.
Jessica and Andrew approached over ten companies seeking data on lower league football. Everybody wanted to talk to this new company backed by its Asian investors with seemingly bottomless pockets. We had a backstory ready, but nobody asked who these mysterious investors were. However, some seemed to indicate prior experience dealing with similarly structured operations.*
In reality, I posed as both Jessica and Andrew. Fanzone's website contains a number of red flags that anybody with even the most rudimentary experience in gambling regulation would be able to spot. The holding page mentions that it is licensed by the government of Curaçao, yet it features the logo of a regulator based in The Philippines.

In conversations with data company executives, Jessica and Andrew explained that Fanzone.bet's USP involved offering Asian fans the opportunity to bet on lower level football games – especially U19 football and friendlies. Four data providers agreed deals to supply Fanzone with such data – including from U16, U17, U18 and friendly football games.**
Of the ten companies we approached, just two asked whether we had a licence. Only one asked for evidence of a licence, yet was happy to offer us a deal despite us never supplying evidence of that licence.
"I'm just curious – why did you bother to get a licence from Curaçao?" said one data company executive that was happy to sell us data. "Most of Asia is black market anyway".
Andrew answered that the licence was designed to give Fanzone.bet an air of credibility. This dubious answer didn't stop the company offering us a deal to supply sporting data.
Others were excited by our focus on Asian customers. "Asians will bet on anything!" said one data company executive, who was specifically responsible for handling gambling operators targeting the Asian market.
We explained to one operator that we were concerned that their current offering didn't reach far enough down towards the bottom of the football pyramid. When we suggested working with fans of those clubs to collect and commercialise in-play data from those games, they nearly bit our hand off.
"I just love this!" exclaimed another executive when hearing about our plans to target data from European lower league and youth games. "Most of our customers ask which of the top leagues we cover, but you just want to know how low we'll go." 
Nothing is sacred
The answer to this question would give the world champion limbo dancer a run for their money. And data would probably be available for Fanzone.bet to offer live odds on whether they cleared the pole.
The scale and depth of data available was staggering, as were the prices. One data company claimed to offer 80,000 in-play events across 53 types of sport per year. Another claimed just under 100,000 in-play events, with data supplied by an army of over 8,000 scouts. Prices ranged from 13,000 euro per year for the basics to 2 million euro per year for a fully automated product, including odds setting and live streaming of games.***
Jessica and Andrew were offered data on everything from Kabaddi to K-League Third Division games in South Korea. Live, in-play odds were offered on Swedish fifth tier football in breach of local legislation, and on Slovakian Third Division football.
The Swedish football association (SvFF) said it was "well aware" of the problem, which it said was caused by data scouts entering grounds without consent, but also by companies scraping its internet site for data. It said that tackling the problem "is not an easy task".
'The SvFF's view is in accordance with the Swedish legislation', wrote a spokesperson in response to questions. 'This means that matches which contain a majority of players that are under 18 should not be allowed to be offered by betting companies in the gambling market. Our position is that matches at a level lower than Division 2 [fourth tier] should not be allowed to be offered by betting companies in the gambling market. This is also in accordance with the Swedish legislation. All the collection of match data that takes place today with the purpose of commercialising it for gambling, is being done so without the consent of the SvFF, with the exception of the professional leagues.'
The Lottery Inspectorate, Sweden's gambling regulator, confirmed that offering odds on red cards and bookings breached Swedish law. 'Betting may not be offered on, for example, a penalty for violating the rules in connection with a match, competition or tournament, regardless of whether it is professionals or amateurs who practice the sport', wrote a spokesperson in response to our questions. 'Thus, betting on yellow and red cards is not allowed for matches played in Sweden'.
Although Jessica and Andrew only sought data on football games, documentation supplied to them indicated that live, in-play data was available for other sports. This included bandy, curling, teqball, water polo and more. One company even offered live data on who would be eliminated in Italian TV talent show, Amici.
Another company offered live data on 396 ATP Challenger matches per year. Such games were identified as being at risk from match-fixing in the Tennis Integrity Review Panel Report, released four years ago. The same data company also offered live data on 139 Uefa Youth League games per year.
In football nothing, it appears, is sacred. Fanzone was offered live data on a range of U18 football, including Fifa and Uefa international competitions. In some cases, live data was offered on U16 football.
"We don't sell our data to gambling operators", said one sporting body when confronted with evidence that data from youth (U18) games was being offered for sale to gambling operators. "So I don't really understand your questions".
A similar response was received from England's Football Association (FA). We informed it that data including red cards, bookings, and goalscorers was being collected from U18 Academies League and U18 FA Premier League fixtures, as well as Isthmian League (seventh/eighth tier) football.
"Data for U18 games is not officially sold for gambling purposes", wrote an FA spokesperson in response to five specific questions on the rules it had in place to protect its competitions from exploitation. "The leagues and clubs govern their own relationships with gambling companies [The FA Premier League declined to comment]. The FA does not have the authority to determine what markets are offered by betting operators."
It declined to answer questions about whether it was concerned such games are being commercialised for betting purposes. When pushed and told that we had documentary evidence that in-play data from such games is being commercialised for sale to the betting market, it refused to comment further.
It did point out that FA Rules prevent players 'from betting either directly or indirectly, or instructing, permitting, causing or enabling any person to bet on u18 football'. Ironically, perhaps, the FA has been strict in punishing players from those lower leagues who have bet on football themselves.
Offering in-play data on friendly games – especially international ones – was particularly common. It is understood that this is because such games fall into a regulatory lacuna. Nobody wants to take charge of regulating such games, making them an easy target for data companies – and match-fixers.
'Uefa does not license data for betting purposes for any of our youth competitions, namely the Uefa Youth League or any U19 competitions or below', wrote a spokesperson. 'This stance reflects the social and developmental aspects of these competitions as well as Uefa's commitment to protecting youth athletes from early initiation into gambling in line with minimum age requirements for gambling in Europe'. Fifa didn't respond to our questions.
Just one data operator responded to questions. It admitted to offering a 'limited range' of U18 competitions, such as major international tournaments and those which are broadcast live. It said that it always sought to verify that its data collection activities are in line with the jurisdiction in which the match is played, and it also sought verification of player ages.
Dinosaurs, mechanics, and pastures new
In conducting our investigation, one of the major challenges we faced was explaining to people how the modern betting industry works. Most people aren't regular gamblers. Their understanding is that bookmakers set odds on who will win a game, and stops taking bets as soon as a match kicks off. If you ask a member of the public about match-fixing, the most common responses are variants on paying somebody to lose a match.
I'm sorry to inform you of this, but if you think that's how things work, you're a dinosaur. As I was when we started our investigation.
Match-fixing still does occur in this way, but the mechanics involved have led match-fixers to pastures new. Us dinosaurs had to follow them there.
Fixing the final result of a football match might require paying an entire team. Unless you have access to a money tree or rich mysterious investors, like Fanzone.bet, that rules out most top divisions.
In the lower tiers, youth, amateur, or friendly games, fixing a game becomes cheaper. However, one can see how problems still might still occur.
Eleven players have to be in on the fix. Convincing eleven people to do anything at all – let alone something that is potentially criminal – is a difficult prospect.
But what if you could bet on which team will score the next goal? The half-time score, the next corner? On red or yellow cards? Today, live or 'in-play' odds offer that opportunity – even after a game has kicked off.
If you can bet on such events while a game is taking place, the fixer's job becomes much easier. There might only be a need to pay a single player who is more likely to comply, as the final outcome of the game needn't be affected.
Again, in football's top divisions this could prove costly. However, when odds on such events occurring are offered on lower tier, youth, amateur, or friendly games, the fixer's job becomes significantly easier.
It is debatable whether fixing is less likely to be detected at a low level. Less people will be watching the game, but unless bets are placed via the illegal market, any suspicious activity is likely to be easier to detect by any companies monitoring the game. However, it is almost certainly going to be significantly cheaper.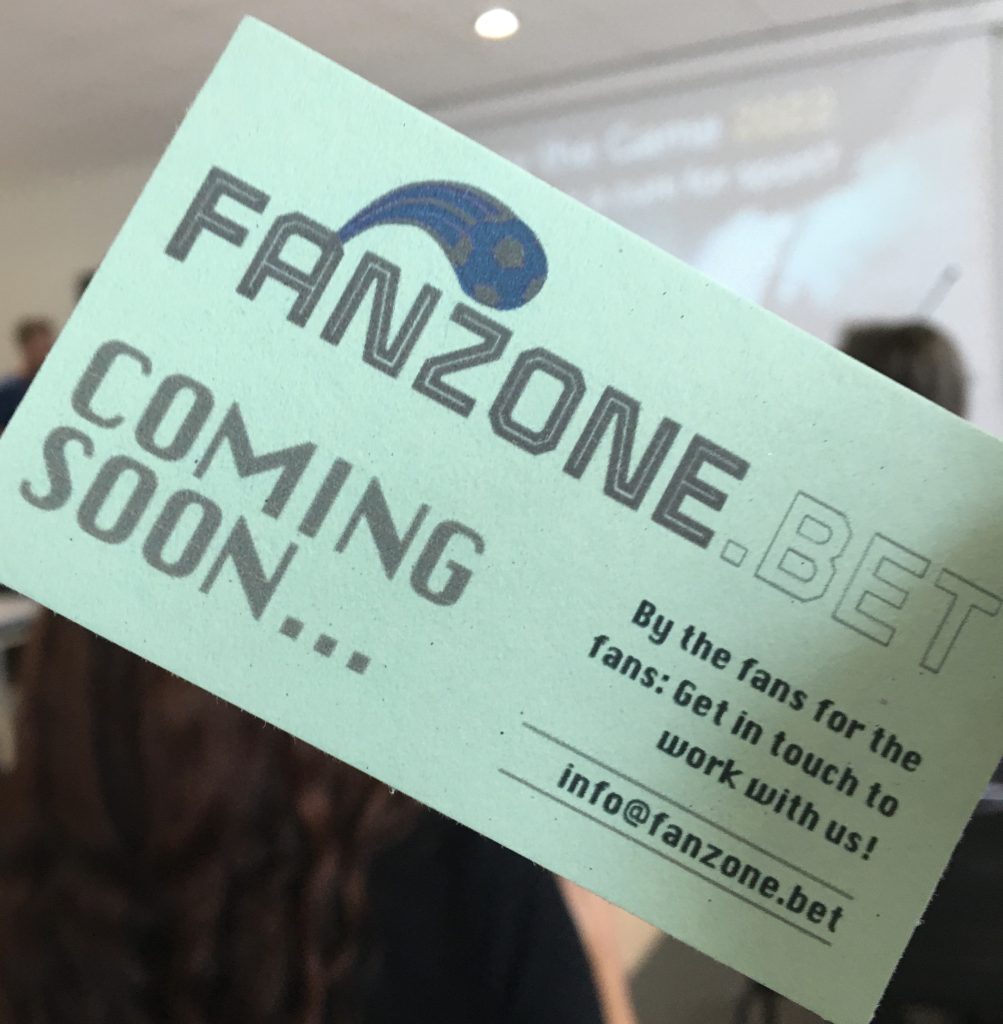 No odds? No point…
Why is this important? In order to be able to fix a match, criminals need to find a betting operator that will offer odds on the fixed outcome. So to fix an event within a game, the fixer needs to find a bookmaker offering live odds on the next goal, the next corner, the next red or yellow card.
This is known as 'in-play' data. Some data companies pay sport to send scouts to games to collect such data. Others promise to protect a sport's integrity by collecting such data from all matches and monitoring it for signs of match-fixing. However, these same companies also commercialise and sell that data to betting operators – often through specialised subsidiaries.
Others don't pay sport at all and send data scouts to games without asking permission. The scouts buy tickets and use mobile phones or PDAs to record events during a game – such as bookings, corners, and red cards. Nobody pays much attention to a person glued to what appears to be a mobile phone during a lower league, amateur, or youth game.
Others record such data from live streams of games – a process known as 'off tubing'. However, there are delays involved with this, meaning that anybody at the game or anybody with 'live' data would be ahead of the bookmakers. This is why the collection of live, or 'in-play' data is so valuable to bookmakers.
One data company told us that just 40 percent of in-play data they offer is official, and 60 percent is unofficial. "It's a free for all", they said. They also said they only have exclusive agreements in place for 20 percent to 30 percent of the in-play data they offer to gambling operators. In other words, more than one data collection company is often authorised to collect data from the same game.
Another data company told us that it would collect and sell in-play data from U18 tournaments that are broadcast live, as that data would also be available to other companies via the broadcast. It didn't mention that by sending scouts to that game and recording live data, it would be ahead of the broadcast and therefore ahead of those other companies.
It also didn't answer our question about whether it sold data to other data companies. Through their conversations with this company's competitors, Jessica and Andrew would be able to confirm that it does, indeed, sell that data on.
If in-play data wasn't recorded from lower tier, youth, amateur, or friendly games and sold to bookmakers, they wouldn't be able to offer odds on the next scorer, next corner, red or yellow card in such games. Illegal bookmakers wouldn't be able to scrape such odds from licensed operators, so also wouldn't be able to offer such odds. The match-fixer's job would become harder, as they wouldn't be able to bet on their created outcome.
Pecksniffian
Although there are questions about a few dodgy jurisdictions, gambling operators are regulated and must comply with local laws and rules on sports betting. The companies that collect data from sport are not regulated. They answer to nobody for their actions.
Some companies promise sport that collection of in-play data is necessary to protect it from match-fixing. Integrity deals often include the monitoring of low-level games for signs of match-fixing. These same companies often collect data from those games and commercialise it for sale to gambling operators.
The illegal Asian betting market is often blamed as being responsible for fixed games. What isn't mentioned is how those operators get their data in order to offer odds on fixed events within a game.
Through our investigation, we've discovered that whether illegal operators pay data companies for in-play data or scrape it from other bookmakers is actually irrelevant. It is the unregulated collection of the data in the first place that is the problem.
This is because some data companies buy in data from other data companies; and others simply sell data from bookmakers. Others are involved in 'off tubing' from broadcasts. As such, controlling who has access to in-play data becomes almost impossible as soon as that data is collected and commercialised for sale.
No data company or betting operator can be 100 percent sure where their in-play data might end up. There is little control. Such a situation plays into the hands of match-fixers.
"For the few special cases like [major bookmaker], you will need to seek their approval first', wrote one data company executive who had offered to sell us data from that major bookmaker. 'If they come after us for illegal usage of their odds, we will tell [major bookmaker] we have told you to get approval. For live odds, you will need to get approval from each of the bookmakers that you have selected. If the bookmaker you have selected is not in our system, you will have to pay extra for us to integrate that bookmaker into our system."
This same data operator sent Fanzone.bet numerous pages of documentation detailing the in-play football data it offers, including on u18 games. When we later sent questions to this same data company, it angrily denied supplying bookmakers with any data at all, claiming that its data was for information purposes only. While it is true that some companies do collect in-play data that can be used by websites for information purposes, the point is that this company was prepared to sell that U18 data to an unlicensed operator.
Minus the anger, the response could be considered accurate by any visitor to that data company's website, as they won't find any indication that the company supplies data to bookmakers.
When in-play data on red cards, bookings, corners, and goals is collected from low level, youth, or amateur games, this is manna from heaven for match-fixers. They can then select which players approach to get booked, sent off, or score an own goal, knowing that their amateur or semi-professional status means they are likely to be easier – and cheaper – to corrupt than Premier Division prima donnas.
Some of the football associations that we contacted asked for proof that the data we had been offered was appearing on the betting markets. It is perhaps understandable that they would want to see concrete evidence that their youth games were available to punters, but it also illustrates that they are missing at least part of the point.
The point is that criminals can use in-play data to fix games. To do that, all they need a gambling operator that will offer odds on in-play events during a game. Any sensible gangster isn't going to place that bet with a visible, properly regulated operator and any visible, properly regulated operator won't take such bets on low-level, youth or amateur games because of this risk. Our investigation has shown that once collected, there is little control over where this in-play data ends up.
Fanzone.bet was Asian-facing, backed by dodgy mysterious investors, unlicensed, and sought data on low level, amateur, and youth football. Four major data companies agreed to supply us with such data, illustrating just how blasé data companies have become about checking whether who they supply is legitimate or regulated.
Of course, the data companies are not fixing matches themselves. However by putting in-play data from low level, amateur games into the betting marketplace without checking who it is going to, these companies are enabling match-fixing. And, even more worryingly, they are failing to check whether the betting operators to which they sell such data are licensed.

* One data provider told us that there was a company in Eastern Europe that they were providing live odds to, "I am sure you can guess which one", and they were told by betting operators that they didn't have permission to sell their odds to them. They also said that they had previously worked with operators with Asian backers, and "you don't have to tell us who they are".
**We have taken the decision not to name and shame the data companies. This is because many of them indicated that they bought data from other data companies. Others indicated that they had agreements with existing bookmakers to supply their data to gambling operators, but Fanzone.bet would need prior permission from those bookmakers to use their data. We also suspect that there are differences between what some data companies offer bookmakers, and what is offered to other data companies seeking to buy data from them. As such, determining who collected what data is more complicated than it may first appear.

***Some data companies only had limited live odds available. Some were able to offer live odds, but only with the permission of the bookmaker that collects them. There is also some debate as to what comprises 'live' data. Some companies define 'live' data as information that allows a betting operator to offer changing odds to customers after a game has begun (often known in the industry as 'sharp' odds). Others considered 'live' data to be information that enabled odds to be offered on bookings, cards, corners, and goalscorers after a game had begun.


• The production of this investigation was supported by a grant from the Investigative Journalism for Europe (IJ4EU) fund.