In September football manager Yuriy Vernydub celebrated the win of a lifetime. Now he has joined the Ukrainian army, fighting for his life and home country. Whilst Putin's forces are bombing Ukraine and killing a vast number of civilians, Vernydub spoke to Josimar from the front line.
By Emanuel Roşu and Serhii Levchenko
Back in September, Sheriff Tiraspol shocked the world of football beating Real Madrid 2-1 in the Champions League group stage. Sheriff, the champions of Moldova, are a team with a yearly budget not bigger than 5 million euro, or half of star opponent Karim Benzema's alleged yearly salary. They scored the winner at the Bernabéu in the 89th minute, when Luxembourg international Sebastien Till made the shot of his life to beat a hapless Thibaut Courtois.

56-year-old Ukrainian coach Yuriy Vernydub was all smiles as he hugged his players after the game's final whistle in Madrid. Just like each of his players, Vernydub was having the time of his life. Appointed head coach at Sheriff in 2020, Vernydub previously spent eight years at Zorya Luhansk, in his native country, then coached Shakhtyor Soligorsk in Belarus for a year before Sheriff snapped him up.
With players of 17 nationalities on their roster and coming from Transnistria, a breakaway state under heavy Russian influence with its own currency, government, and passport, Sheriff plays its part in a mad story.
Vernydub was last in charge of a Sheriff match on 24 February, when his side lost the qualification to the Europa League round of 16 after a penalty shootout in Braga. The coach woke up in the middle of the night as his son called him to say Russia had invaded. Vernydub couldn't go back to sleep. He decided to return to Ukraine and defend his country.
Immediately after the match on Thursday, he made arrangements to get home. He flew back with the team on Friday morning, then a car picked him up and took him to Odessa.
Vernydub got home on Saturday afternoon, had dinner with his family, and spent a few hours with his loved ones. On Sunday morning, he enrolled in the army and went to war.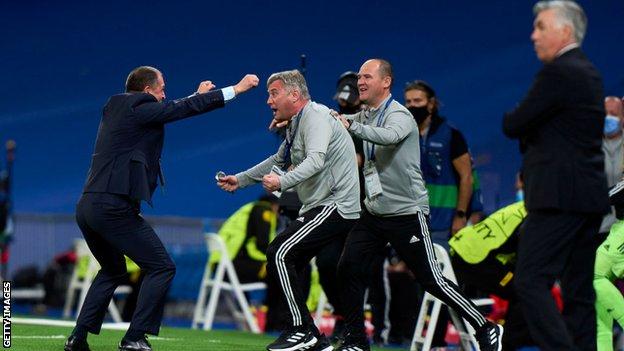 Josimar spoke to Yuriy Vernydub a week after he enrolled. Breathing heavily, Vernydub said he couldn't be stopped from fighting for his country. The manager believes the war will end only when Putin no longer is  Russia's leader..
Mr Vernydub, where are you now?
"I can't tell you exactly, as we're at war and we're not allowed to. But I'm fine, everything is fine with us."
How did you decide to get involved in this?
"As I was returning home, I saw a lot of people leaving their homes. A lot of men were on their way out. I was ready to fight for Ukraine, but that was the moment when I realised I can't do the same thing and leave. I told myself that as soon as I'll get home, I'll enroll and that's what I did."
Didn't your family try to stop you?
"They spoke to me about staying home, but my mind was set. I am this type of a man: when I make a decision, I stick to it. My wife understood me and supported me and I thank her for that."
For how long did you travel to get home?
"We landed in Romania after the trip to Portugal, as the planes did not travel to Moldova. Then I went to Tiraspol by bus, with the team, then to Odessa by car, then through Kirovgrad, Kryvyi Rih, and Zaporojie. I think the drive from Tiraspol to Zaporoje took 11 or 12 hours."
Did you encounter any problems with Russian forces?
"Not on my way home. Until the 26 February, it was calm over here. I never thought such a conflict was possible. But a sick man decided to do it and he did."
Do you mean Putin?
"Who else?"
Do you have any military preparation?
"I did mandatory military service when I was young but that's all. I know how to use a weapon."
Do you have time to think about football?
"It's my life, sure I have time for it. I hope this war will not last for too long and I will go back on the bench to win again."
Do you feel fear?
"Not at all. It's my decision to be here. My boys in the army are nuts but in a good way. There are a lot of different people, but they are all nice people. We are united. The boys are friendly and we have the same goal, to defend Ukraine. Many of them ask for pictures when they see me."
Do you keep in contact with Sheriff? There were reports that Russia tried to use Transnistria to launch attacks on Ukraine.
"I spoke to the players, they sent me voice messages. They ask me about my family, about how I feel. I don't know more. The club's director is from Georgia, his country was also invaded by Russia in the past. I guess he best understands how I feel."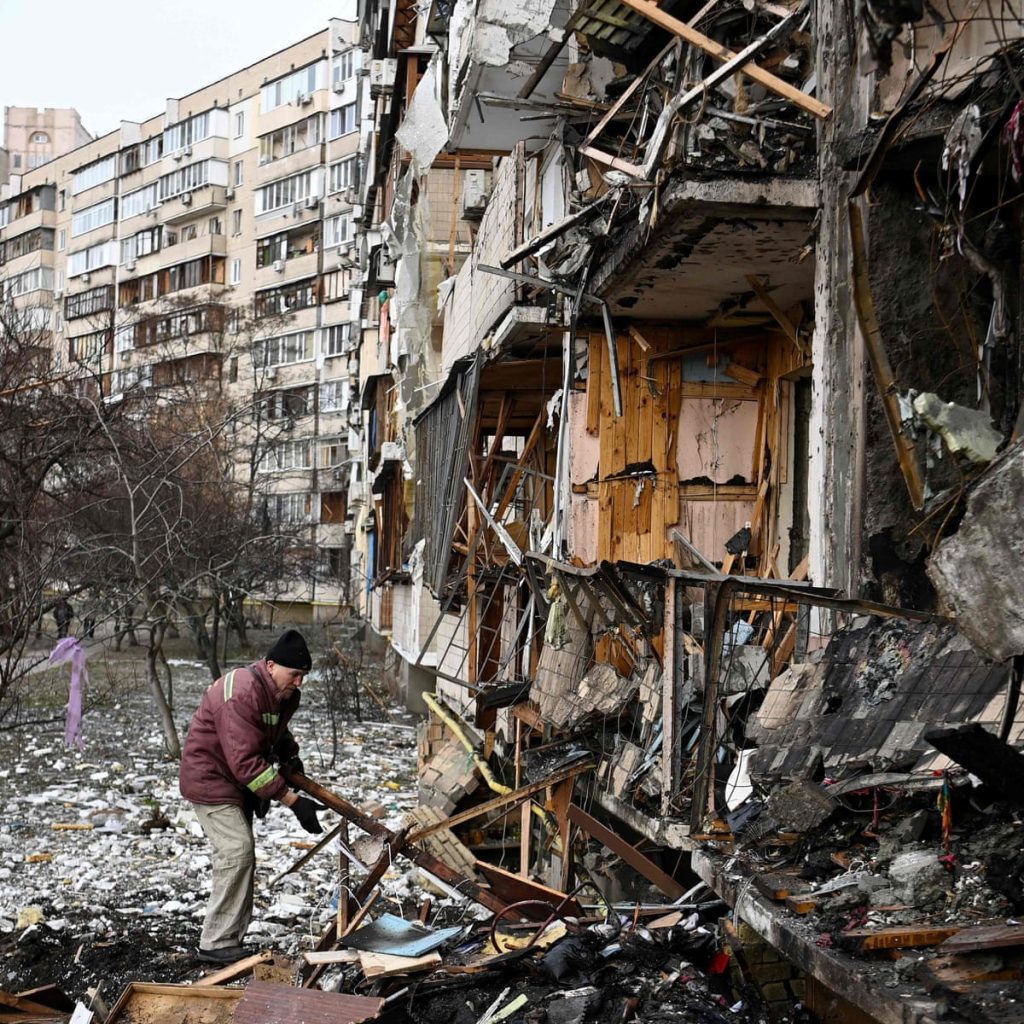 Do you have enough as a country to resist Russia?
"I do not doubt that Ukraine will win this war. I can't think of anything else, I'm sure of that. This tragedy we're going through united us as a nation. The invaders attacked civilian homes, hospitals, but they are lying to their people at home. We won't forgive them, they need to pay for what they've done to Ukraine."
What do you think about the two leaders, Putin and Zelenskiy?
"I have big respect for Zelenskiy. I voted for him. He is a real leader, even though many doubted him in the past. Putin… so many things were said about him. I think that this conflict will stop when he won't be in power. Zelenskiy is honest. He made his mistakes, but it's normal to make mistakes. He is a good man. There will be peace again when we win. We can't accept Russia's ultimatums and demands. I hope they will have enough brains to stop this war. I hope negotiations will be successful. And I hope children and women won't die anymore."
A few months ago you were playing in the Champions League against Real Madrid and Inter. You even beat Real. And now you are at war.
"I couldn't have imagined this would happen. I never thought about it. I started having some doubts in February when more and more news was speaking about Putin's plans. Even my players asked me what was on my mind and I was faking my preoccupation. I felt something would happen."
Do you feel supported by Europe and the world?
"A lot of people have fled the country and have found refuge in several countries around us, so I thank every country that is supporting us. Right now, Ukraine is Europe's shield."