The sponsor of Barcelona and Paris Saint-Germain, 1XBet, was declared bankrupt this week. But the bookmaker is still signing new deals with several actors in international football.

By Steve Menary

One of football's biggest betting sponsors has been confirmed as bankrupt by the Dutch Supreme Court in the Netherlands. 1XCorp, the owner of controversial Russian bookmaker 1XBet, was declared bankrupt by a court in Curacao, as Josimar revealed last June, for not paying bettors but appealed to the Supreme Court in the Hague, which is the highest form of legal recourse on the Dutch Caribbean Island.
In a ruling this week, the Supreme Court said: "The Supreme Court has assessed the complaints about the court's verdict. The outcome of this is that these complaints cannot lead to the annulment of that judgment. The Supreme Court rejected the appeal."
Pay up!
The bankruptcy follows a case brought by the Foundation for Representation of Victims of Online Gaming (SBGOK), which represents customers claiming to be owed 1.6 million Netherlands Antilles Guilders (roughly 830,000 euro) in winnings. A second case in Russia launched by Moscow-based lawyers Parlan in 2021 represents more than 200 customers who claim they are owed money by 1XBet, which has lost its licence to operate in Russia. Three exiled Russians living in Cyprus – Roman Semiokhin, Dmitry Kazorin and Sergey Karshkov – are widely believed to be behind the company's operations and wanted by the Russian state. A Russian court nullified 889 million euro worth of transactions by 1XBet because the company did not have a licence or had paid tax and the bets were deemed illegal gambling activities
The internet and social media features numerous claims by 1XBet customers about non-payment. 1XBet is rated 'poor' with only two of five stars on the consumer review website Trustpilot from more than 3,300 reviews. There are also more than 1,000 reviews about 1XBet on complaints resolution service ComplainsBoard.com.
Football ties deepen
Despite widespread concerns about the company's operations including using a porn actress in adverts, and the initial bankruptcy ruling, 1XBet's relationship with football has deepened. The group has subsequently tied up a swathe of sponsorship deals, particularly in Africa and South America, where betting is either unregulated or any rules are often poorly enforced.
1XBet had moved to Nigeria in 2019 after signing deals with the national federation and league and subsequently signed a deal to sponsor all of the Confederation of African Football's senior tournaments, including the CAF Champions League and Africa Cup of Nations. 1XBet sponsorship was shown prominently across last year's Afcon and research by Josimar found the company has expanded.
Deals were agreed with clubs in Nigeria and also in Congo-Brazzaville, Ghana, Morocco, Nigeria, Uganda and Cameroon, whose manager Rigobert Song signed a two-year deal to act as a brand ambassador for 1XBet in 2021.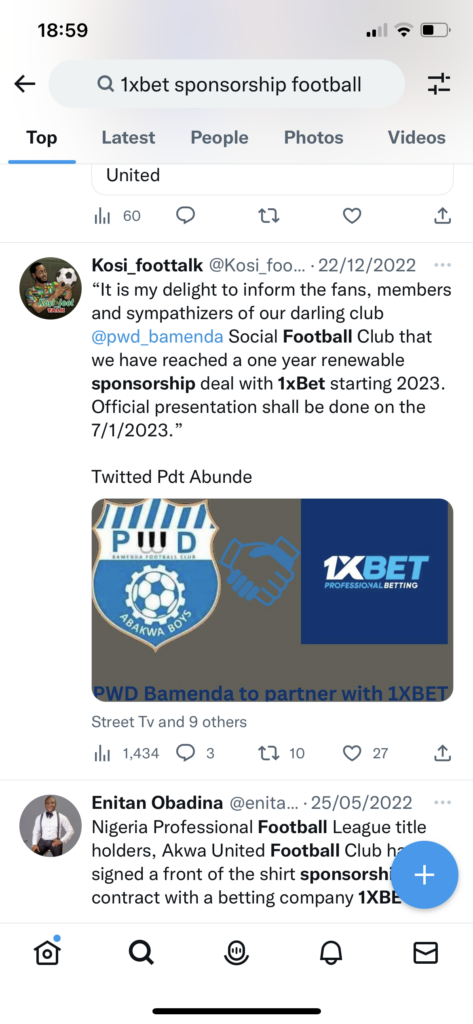 African invasion
At the SBC conference in Barcelona in September 2022, a panel on betting in Africa was asked by an audience member if there was any point in even getting a licence before offering bets in the region. A pained silence followed before the representative of a crypto currency betting operator said they do not need a licence to offer betting, although one can be needed for other services.
Online gambling was legalised in Morocco in 2009 but is controlled by the state. Société des Courses de Lévriers du Maroc (SCLM) and Société Royale d'Encouragement du Cheval (SOREC) offer bets on greyhound and horse racing respectively, while Marocaine des Jeux & des Sports (MDJS) offers all other sports including football. Overseas betting operators should be geo-blocked but 1XBet has been freely available for a number of years and is supporting this by reportedly spending 1.1 million US dollars a year over three years to sponsor the shirts of Raja Casablanca, one of Morocco's – and Africa's – biggest football clubs.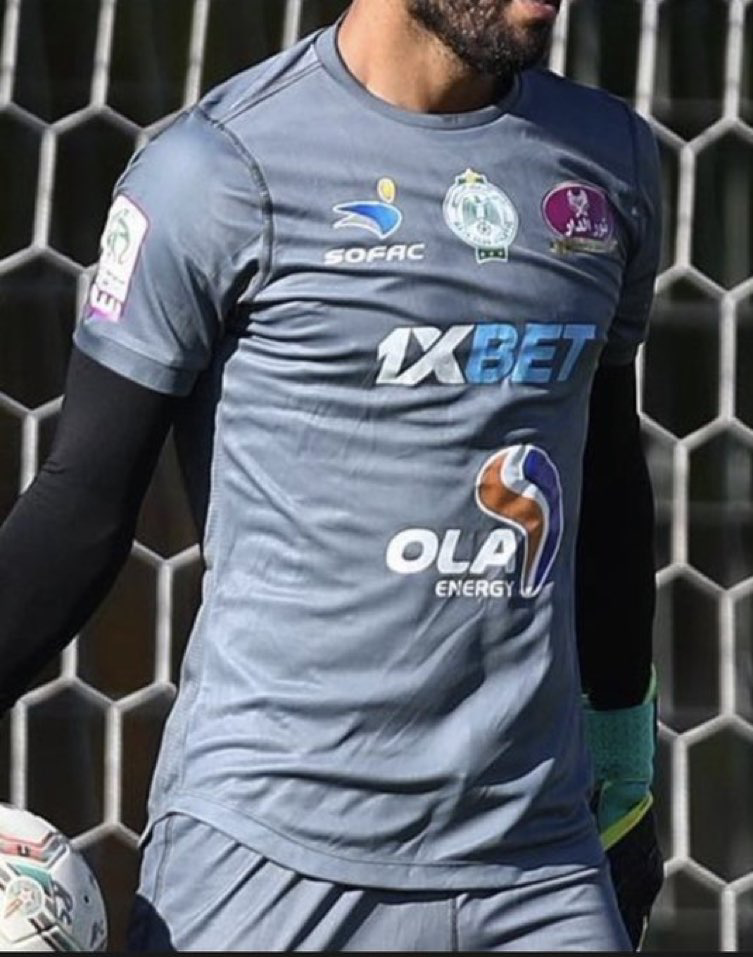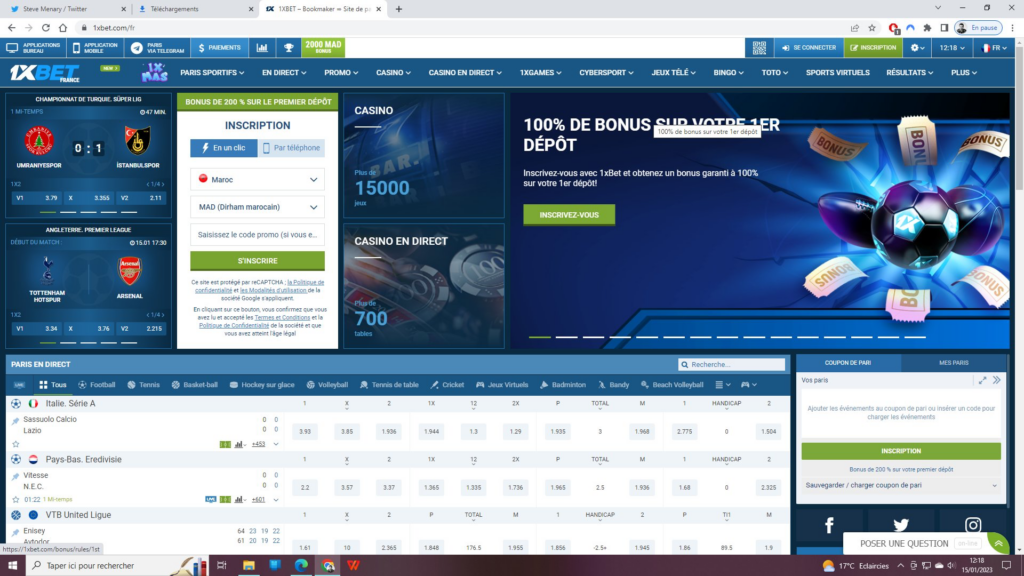 Barca and PSG
1XBet sponsors a number of clubs in Europe, notably FC Barcelona in Spain, while the company is an official regional partner in Africa for three French clubs Paris Saint Germain, Olympique Lyonnais and Lille. In Italy, 1XBet sponsors Serie A and World Cup winner Andrea Pirlo was previously ambassador. In Russia, 1XBet sponsor Dynamo Moscow but as controversy has grown the company has shifted its attention to countries where betting is either unregulated or rules are poorly enforced, such as Brazil.
The legal status of online betting in Brazil is in a form of limbo. In December 2018, a law authorising betting was passed and the government was given four years to establish a form of regulation. This has not happened.
Victor Targino, a Brazilian lawyer specialising in sports and betting, explains: "It is not prohibited, but it does not generate tax revenues or create formal employments. So, we are in a weird moment, in which it is not forbidden to advertise, but the operators are not strictly under the law – due to the lack of regulation by the Government itself. Also, the operators are based overseas, using licences from Curaçao, Malta, Kahnawake…and the Government seems to have little or no interest in pursuing them due to lack of tools and also due to Government's inertia in regulating the law."
In August 2022, the Brazilian Justice Ministry told all clubs to present details of their sponsor agreements and payment from betting companies. There has been no subsequent update although the recent election of leftist Luiz Inácio Lula da Silva to replace right wing free marketeer Jair Bolsonaro as president may bring changes.
A grey market has boomed with operators like 1XBet with licences from jurisdictions such as Curacao sponsoring clubs and leagues. 1XBet has a deal to sponsor 13 lower leagues in Brazil including Serie C and D and regional leagues such as the Campeonato Mineiro and the Campeonato Catarinense. Brazilian national team star Dani Alves is also a global brand ambassador for 1XBet.
In Chile, 1XBet sponsored 138 matches in the 2022 season and even sponsored two preseason competitions, Copa Verano Coquimbo and the Amistosos de Verano Santiago staged in January 2023. The two competitions include leading Chilean clubs such as Universidad de Chile Talleres de Córdoba and Rosario Central. 1XBet also sponsors the National Basketball League in Chile, where attempts to regulate online betting have proved slow and many other overseas sports books with licences from places like Curacao or Panama also sponsor clubs.
Big in India
1XBet sponsors clubs and leagues in other countries, where the legal status of online betting is unclear, notably India. Sports betting is legal in the states of Sikkim, Meghalaya, and Nagaland, but last autumn the Tamil Nadu state assembly passed a bill prohibiting online gambling and gaming. The Indian central government is working on regulation and has identified a number of offshore bookmakers including 1XBet for avoiding tax.
Offshore sportsbooks including 1XBet have taken advantage of this hiatus to offer bets. Typically, this is not done directly but behind a website offering sports news, such as 1XNews or 1XBat Sporting Lines.
1XBat sponsors East Bengal, Kerala Blasters and Goa in the Super League in India, where football has been rocked by a series of allegations of match fixing in recent years.
The reason it is problematic that companies with licences from places such as Curacao are offering betting in these jurisdictions is because their licence does not include a requirement to report suspicious betting that may indicate fixing or money laundering.
Josimar's research also found that 1XBet brands have sponsored a range of other Indian sports. Bengaluru Bulls, Patna Pirates and Gujarat Giants from the ProKabbadi league have benefitted from sponsorship from 1XBat Sporting Lines, which has also sponsored the Tata Open Maharashtra and the Premier League in tennis.
There is a huge underground betting market on cricket in India. While 1XBet does not directly sponsor cricket in India, Indian cricket star Suresh Raina was an ambassador for the company last year. West Indian cricket stars Dwayne Bravo and Kieron Pollard have also worked as ambassadors for 1XBet, while the 1XBat Sporting Lines brand sponsored the Sri Lanka and Pakistan series last year. Sports betting is illegal in Sri Lanka, which has had a number of match fixing problems in recent years. 1XBet's use of a Russian porn star, Eva Elfie, for advertising would not go down well in any South East Asian countries.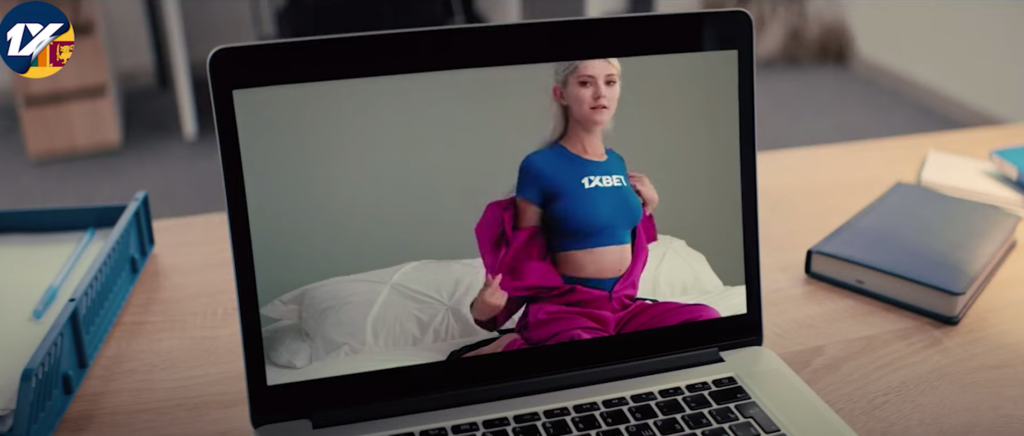 1XBet is also sponsoring a range of cricket clubs as the company expands its global footprint. These include the New York Strikers in the US T10 League to the Galle Gladiators in Sri Lanka and the entire T20 League in Nepal. 1XBet is also an official team sponsor of Durban's Super Giants in South Africa's newly launched T20 league.
1XBet has also sponsored esports teams including Team Spirit in Russia, OG Sports and Tundra in Brazil and in 2020 the company even sponsored Natus Vincere (NAVI) in Ukraine.
Ukrainian exploitation
1XBet has links to another Russian betting company 1XStavka, which has just ran into payment problems with online bettors unable to deposit money.
1XBet itself also attracted controversy in Ukraine after securing licences to operate there in the wake of Russia's invasion last year. Licences for 1XBet.ua and fan-sport.ua were revoked after a public outcry and intervention by Ukrainian president Vladimir Zelensky, who has also introduced economic sanctions against Latvian payment provider Royal Pay Europe.
The company is controlled by former policeman Sergey Kondratenko. Like 1XBet's founders, Kondratenko is from Bryansk and the ties are reportedly deeper than that according to reports from Ukraine. Zelensky has called for the European Union and the USA to also introduce sanctions on Royal Pay. Kondratenko, who also has Cypriot nationality, is a director of a number of holding companies registered with the UK Companies House including OEG Limited, OEG Global Limited, and payment provider Findexiq Limited.
Setbacks?
In 2019, 1XBet's expansion plans suffered a number of setbacks. The US-based Motion Picture Association added 1XBet its list of 'Notorious Markets' in response to its practice of inserting adverts into pirated movies including 1,000 pirate sites in the space of just six months. 1XBET's watermark with promotion codes is 'burned' into the video files of infringing camcorder recordings. Thus, piracy is used as a vehicle to support this online gambling giant," the MPA noted according to Torrentfreak.
The same year, 1XBet was seemingly forced to withdraw from the UK after a Sunday Times investigation uncovered that the operator was offering odds on children's sports, and promoting a 'Pornhub' Casino, featuring topless croupiers. After a UK Gambling Commission inquiry, 1XBet suspended its UK operations and Chelsea, Liverpool, and Tottenham Hotspur ended sponsorship deals with the company. However, 1XBet is still interested in the UK as the group had booked a stand at the 2023 ICE conference in London from 7-9 February 7-9 for this to be subsequently cancelled.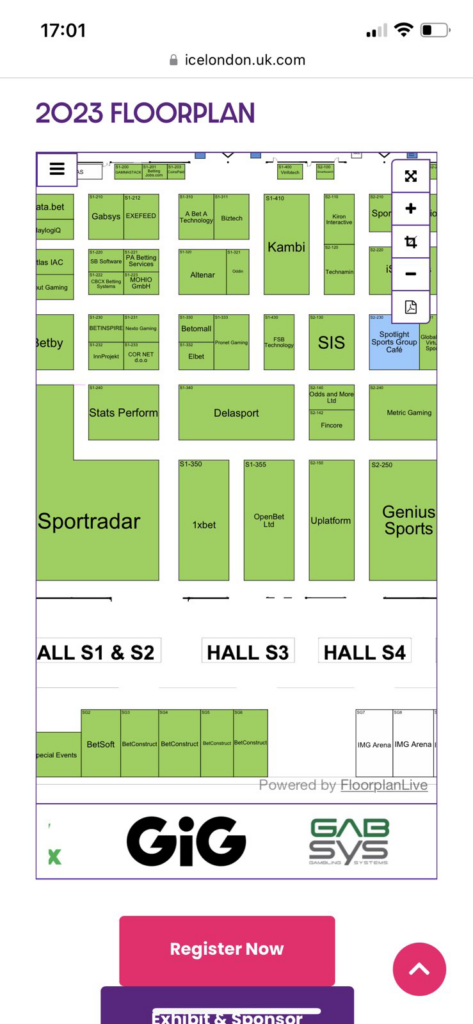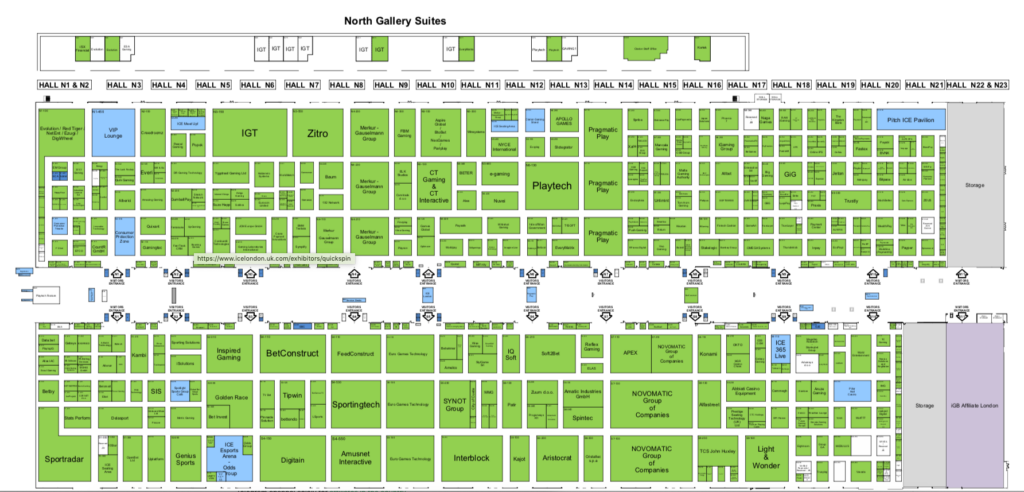 1XBet also has an advertising deal with betting news website iGaming Times, which is owned by GB Media Corporation, which is registered at UK Companies House. The deal only appears to give 1XBet advertising on mobile phones with adverts looking to recruit candidates for its massive affiliates programme.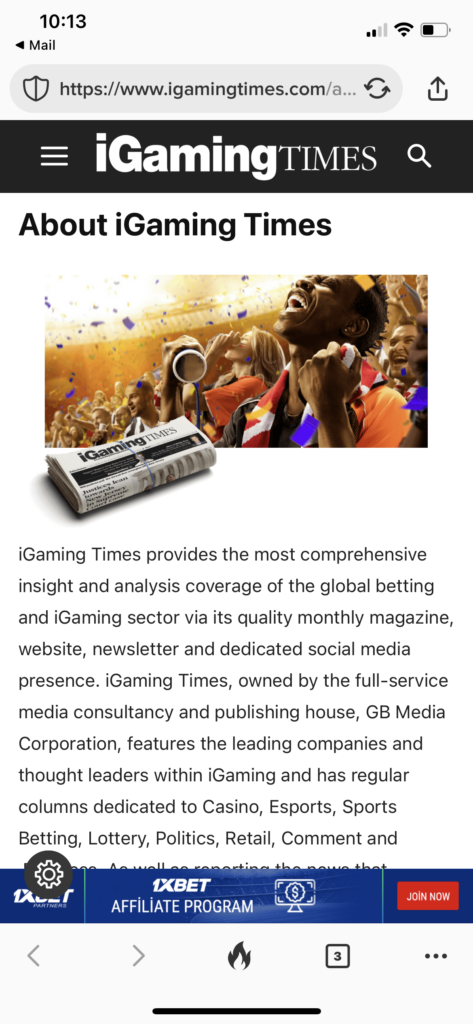 The initial bankruptcy ruling was largely ignored by the betting industry, which – like football – continued to embrace 1XBet despite all the controversy. 1XBet was the main sponsor of the SBC conference in Barcelona and in December the company was nominated in 11 categories at the International Gaming Awards – up from 10 nominations in the previous year.
Affiliates wanted
1XBet has a growing band of affiliates, who promote betting brands and get paid for referrals. In 2020, the company had 25,000 affiliates and has been using sponsorship of sports clubs and players along with deals with musicians, entertainers and social media influencers to recruit more. In Nigeria, 1XBet sponsored David Adeleke, a hip-hop musician also known as Davido, in 2021, and local comedian Mark Angel. Zambian hip-hop artist Slapdee also signed up as a 1XBet brand ambassador in 2021. 1XBet appears to be sponsoring the social media accounts of Brazilian ultras and has a Telegram channel solely for affiliates in the country.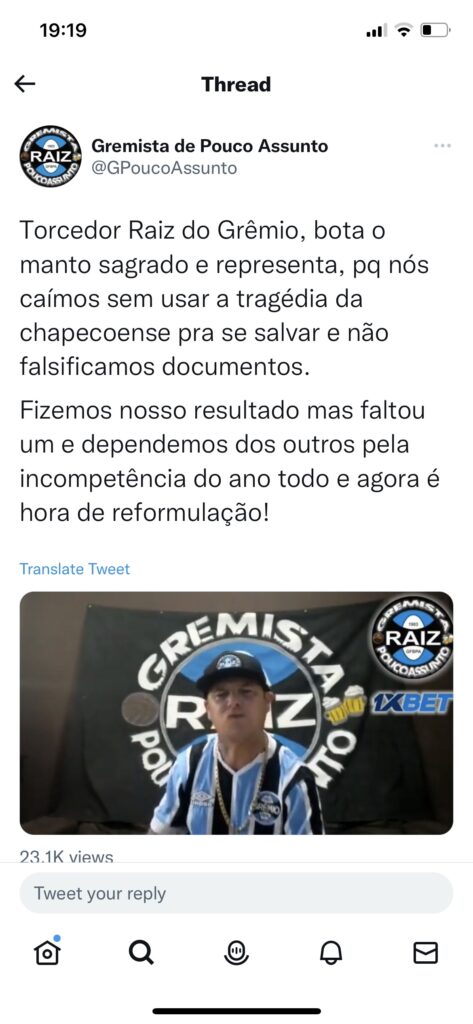 1xBet also arranges white labels, which provide the site infrastructure for other betting operators and typically have the same design and font as 1XBet. According to an investigation by InformNapalm, some of these brands including Betwinner, 22Bet and Melbet, can also be linked back directly to 1XBet. These companies have also agreed sponsorship deals with sports clubs and former stars and Africa and Brazil are often the focus.
Melbet has sponsored Uganda Premier League clubs Express, Kyetume, Soltilo Bright Stars and Dreams FC in Ghana. The brand also signed up former Spain striker Fernando Morientes as an ambassador in 2021, and Ghana defender John Painstil the previous year. Outside of football, Melbet's other ambassadors have ranged from cricketers Faf du Plessis and Shane Watson to Nigerian comedian Ushbebe, a.k.a. Justice Nuagbe and Hollywood star Mickey Rourke.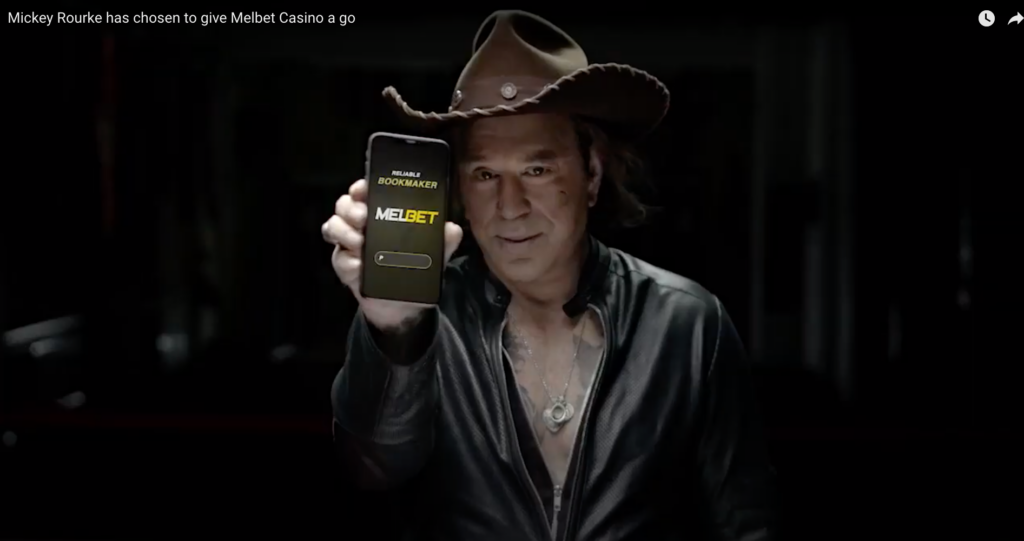 Another brand traced back to 1XBet by InformNapalm was Betwinner, which has sponsorship and advertising deals with Brazilian football legend Roberto Carlos, Indian cricketer Harbajhan Singh and a number of Zambian hip-hop artists, including Chef 187, Macky 2, Bomshell Grenade and Mampi.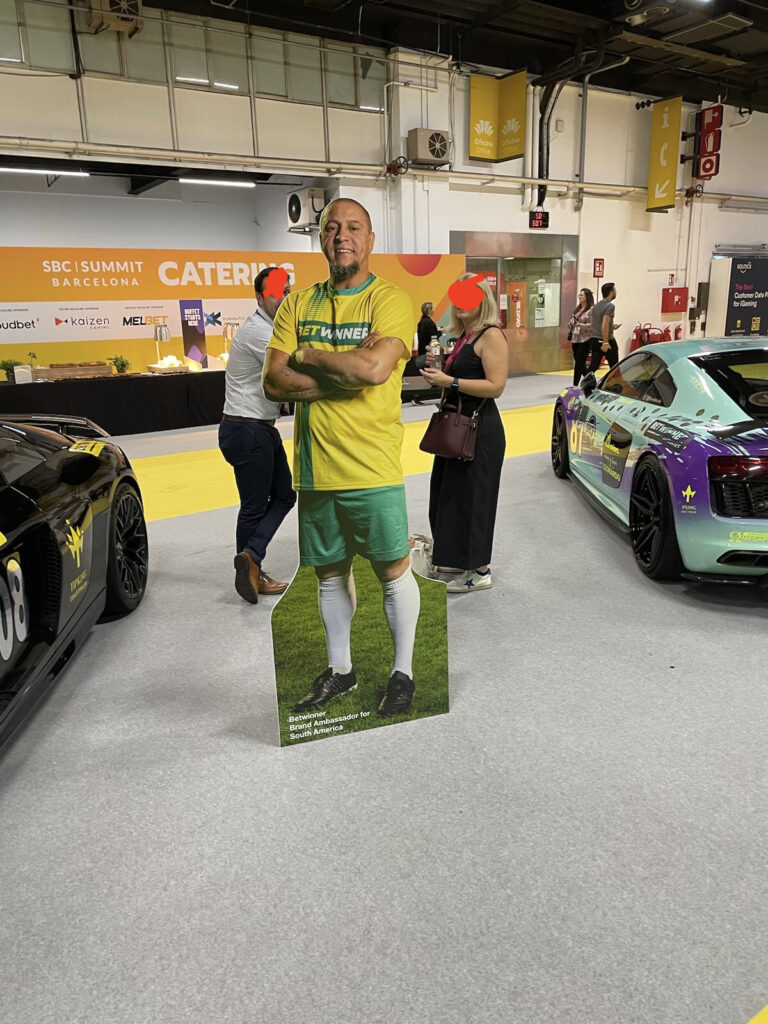 22Bet, whose ambassadors include Brazilian legend Ronaldinho, former Portugal striker Nuno Gomes, Germany striker Kevin Kuranyi and Togo and former Arsenal star Emmanuel Adebayor, was also traced back to 1XBet according to Inform Napalm.
Another name allegedly tied to 1XBet is Vivatbet, which operates in Estonia and is applying for a licence in Belgium, and gambling authorities in both countries are investigating claims that the brand is tied to 1XBet.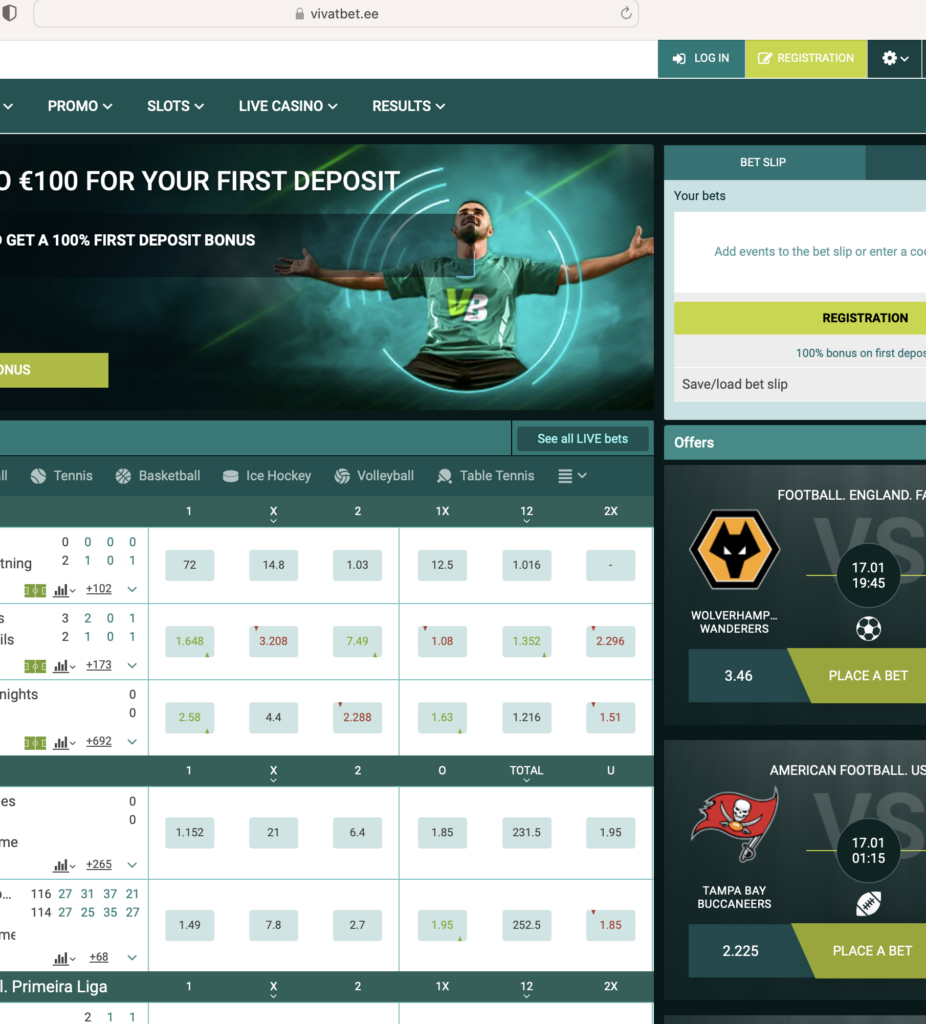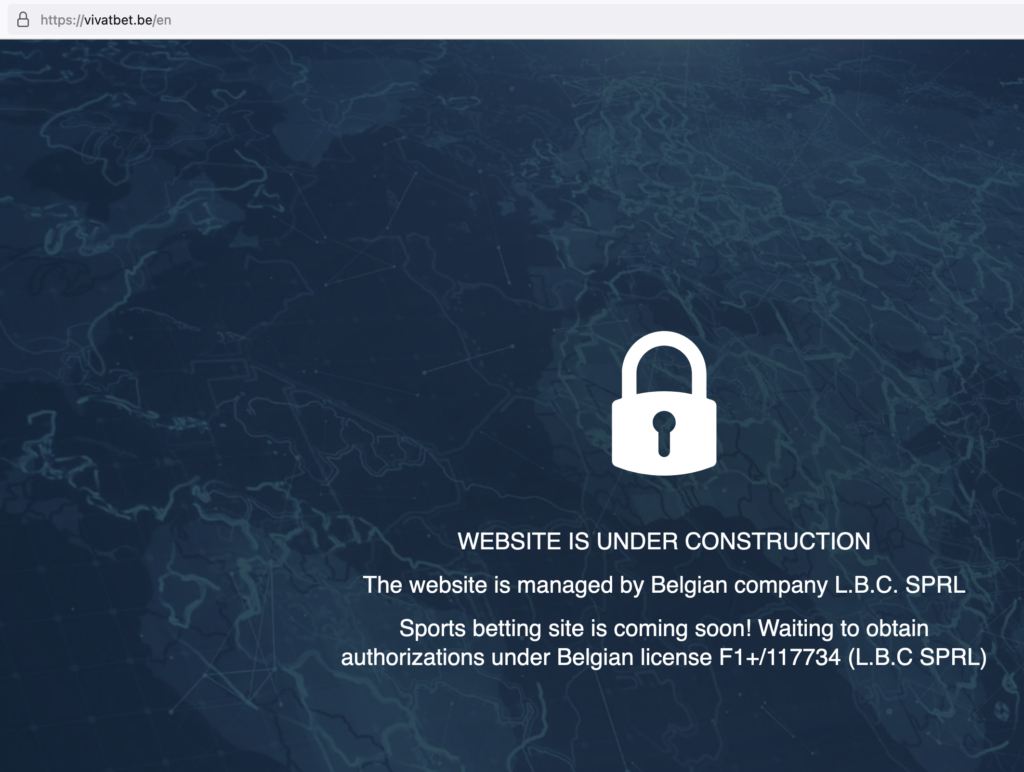 1XBet started 2023 in bullish fashion, offering bettors in India the chance to win a Maserati Levante. With 1XBet's bankruptcy now confirmed, the focus should be on paying off the legions of unpaid customers and the tax authorities in Russia and Curacao, where the group has not paid any taxes. Across the world of sport, clubs, leagues and former players should also be rethinking their involvement with 1XBet.
Josimar contacted 1XBet prior to publishing this article, without receiving a reply. After the story was published, 1XBet released this statement.

In the statement, 1XBet writes that Josimar has claimed that 1XBet has "lost its licence". Josimar has never claimed that 1XBet has lost its licence.